Champions Speakers Signs England's 1st National Cricket Selector & Former Test All-Rounder Geoff Miller OBE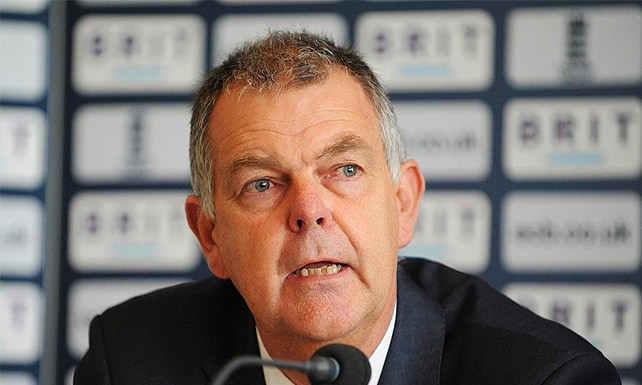 It brings us great pleasure to announce that Geoff Miller OBE, the first man to hold the position of National Selector with ECB after they reorganised the England Selection Committee and disposed of the role of Chairman of the Selectors, signed with Champions Speakers on Tuesday 23rd June.
The agreement will see us represent Geoff, who took 60 Test wickets with his right-arm off-spin, securing him a variety of personal and media appearances, enhancing his public profile and building on the great reputation he has obtained as one of the best sporting after dinner speaker since retiring from cricket in 1990.
Serving on the board of selectors from 2000 under David Graveney's Chairmanship, he was instrumental in putting together the line-up that beat Australia in the historic 2005 Ashes series. When the role of Chairman was abolished in early 2008, Geoff was voted in as the new chief of selectors, the National Selector, and led England to an incredible run of three successive Ashes victories and to the position of the world's No.1 ranked Test team in 5 successful years before his retirement in late 2013.
Geoff, who was awarded an honorary doctorate in sport by the University of Derby in 2010, is still deeply involved in the game as Club President of Derbyshire County Cricket Club but is also one of the most in-demand cricket speakers on the circuit, recounting tales of his lifetime in cricket with his unique sense of humour and insight, which covers both the playing and administrative side of the game.
To find out more about how Geoff Miller OBE can help your company's next event, call Jack Hayes at Champions Speakers on 0207 1010 553 or email jackhayes@championsukplc.com.