Champions sign critically acclaimed comedian Dominic Holland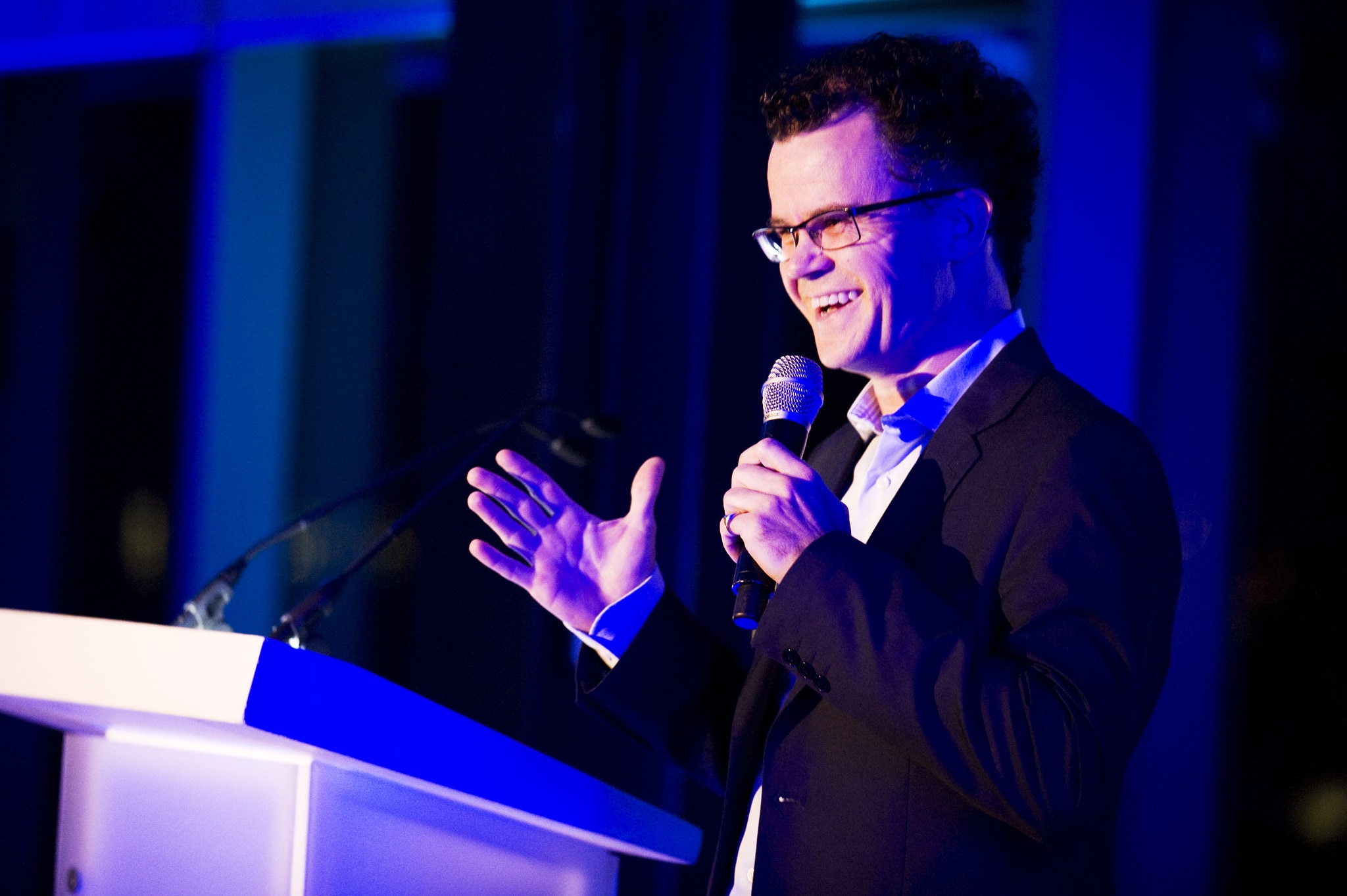 Champions Speakers are delighted to announce the signing of comedian, author and broadcaster Dominic Holland.
One of the country's most highly rated and respected funnymen, Dominic has been plying his trade for more than 20 years and is often seen as a panellist on shows including Five's The Wright Stuff, Have I Got News For You and Never Mind the Buzzcocks.
Dominic started performing stand-up comedy in 1991, making his debut at The Comedy Cafe in London. Two years later his critically acclaimed one-man show, Red Hot Dutch with Dominic, won the Perrier Best Newcomer award at the Edinburgh fringe.
His career went from strength to strength as he established himself as a charming, lovable and clean comedian – a rarity in a field increasingly dominated by shock humour – with a Perrier Award nomination coming along in 1996.
Dominic's writing credits include work for the late Bob Monkhouse, On the Spot, BBC Radio 2's What If sketch show and the BBC's Clive Anderson series in which he also starred, giving a comedic slant to the week's news topics.
A multitalented individual, Dominic enjoys a fantastic reputation on the after dinner circuit too, having spoken at corporate and business events all over the world for the likes of Google, Barclays, Microsoft, British Airways, Tesco, Mercedes-Benz and plenty more.
Talent runs in the family too – Dominic's son Tom Holland will be appearing as Spiderman in a number of films, a fact that dad refers to in all his shows with pride and, of course, a number of humorous quips.
To book Dominic Holland as the comedian, after dinner speaker or compere for your comic or corporate event contact Champions Speakers by completing the online form or by telephone on: 0207 1010 553.