The Benefits of Booking a Keynote Speaker: Make Your Conference Count
Business thrives on innovation, knowledge and togetherness. Utilising the services of a world-class keynote speaker can help elevate your conference to new heights. Ensuring a level of understanding is nurtured and new revelations are allowed to affect the inner workings of a business can help a business to deliver on their goals.
Serving up a whole host of benefits, a keynote speaker offers the foundation for outstanding corporate conferences, trade shows and summits. Engaging audiences with insight into the area of their expertise, a good keynote speaker is a pioneer and thought leader able to inspire any audience. We take a look at the positive outcomes of a keynote speech and how a speaker can bring authenticity to your occasion.
A Keynote Speaker Offers Unparalleled Expertise
Not merely a ferry for information, the best in the business bring to life a field of discussion. Tapping into years of experience at the upper level of their profession or vocation, a keynote speaker is credible, creative and entertaining. Their keynote speeches transport audiences to the forefront of their journey and allow them to exact insight relevant to the themes set out at a conference.
Expertise can come in many shapes and sizes, and the expertise you require should be set out prior to the outset of a conference. The level of your delegates and the speaker should also be aligned to ensure credibility. If possible, ensure your speaker is a figurehead of their field and is focused on sharing the intricate details of the topic in question. An important feature of a keynote speech is an ability to allow all to come away with a better understanding. The best keynote speakers will be able to layer their speech to engage all.
For example, if change management is the keynote presentation topic of your conference, ensure you find a speaker who has been there and done it in the field of change management. Whatever lies at the heart of your event, there are hundreds of available experts able to help enable progression.
Quality Keynote Speakers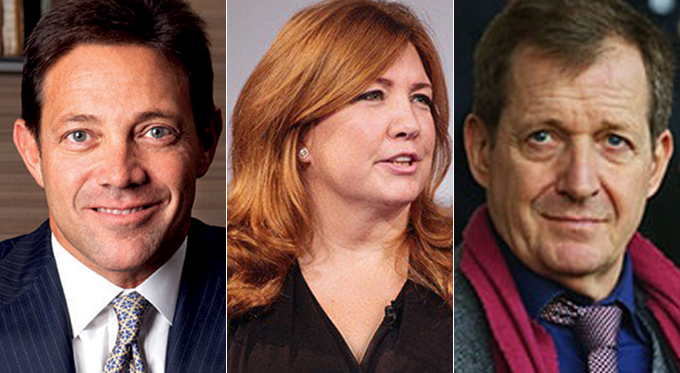 Jordan Belfort (left) - The Sales and Marketing Sensation behind hit film, The Wolf of Wall Street, Pippa Malgren (middle) - global financial markets expert and former White House advisor, Alastair Campbell (right) - former spokesman for Tony Blair and prominent Brexit campaigner.
Inspirational Speeches Increase Dopamine in the Brain
Good keynote speakers are not only industry-leaders but also an inspirational presence. Their story is one that encapsulates themes such as overcoming adversity, maximising success and winning and losing. It captures audiences through emotion. True to life experiences can hit home and provide the ammunition needed for positive change, be it in business or life.
An inspirational story fuels people, it allows them to establish clarity on their aims and condition their body and mind to strive for greater success. It is not a quick fix but an opportunity for people to make the most of the information they learn and grow as a person. Whether a person heeds the advice is of course up to them, but by ensuring you are choosing a speaker whose stories are geared towards motivation can see a positive outcome at a conference.
Have you ever felt a lease of life after a keynote speech? That's because the brain responds to the emotional features therein. Resistance is a common theme that hinders our pursuit of progress. When we are forced to do things, this can create a familiar foreboding feeling. It creates a barrier between the things you like to do and the things you 'have to' do. A good motivational speech will remind revellers that nothing is forced, and that progress is your own prerogative. It will offer a chance to reestablish your ambitions, and encourage a positive 'can do' mentality. It is a powerful tool in the arsenal for motivational speakers and it is true that dopamine is higher in the 'go-getters' of this world - meaning the more employees are open to bettering their mindset, the more they can give to their work.
Inspiration can take many forms - and audiences can gain inspiration through learning, through reinforcement and through throwing caution to the wind. Open up a world of possibilities for innovation and your team will thank you for it.
Inspirational Speakers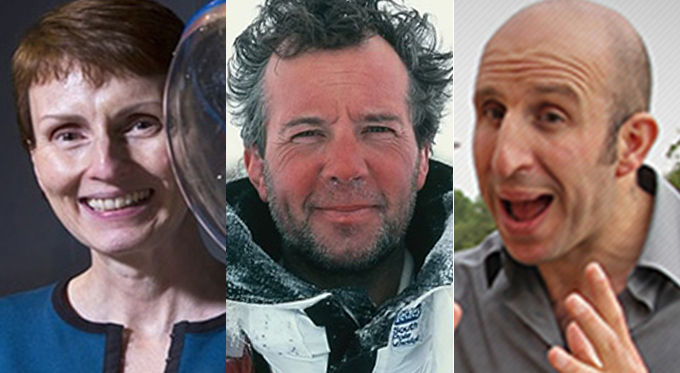 Helen Sharman (left) - the first British astronaut in space, Pen Hadow (middle) - award-winning polar explorer offering a unique perspective, Pete Cohen (right) - best-selling author and leading corporate coach dedicated to helping people 'Think Outside the Box'.
A Keynote Speech Can Be Tailored to a Message
A great speech is not great because it is funny or passionate, but because those aspects help to tell a story that arrives at an important lesson. Whatever that lesson is, setting it out to your conference speaker, means you can rest assured that the needs of your conference will be met. Setting the underlying tone of the speech, your message should serve as the conclusion to a selection of tips, tricks and tales to drive home the theme of the event.
A keynote speaker should be completely aware of what you wish to achieve at a conference. They must be quick to layout the theme and even quicker to engage an audience with it. Imagine the theme of your event is mental health; you will want the speaker to speak broadly about the symptoms and problems that mental illness bring, but also tap into the benefits of acknowledging areas of improvement in a workplace environment. You will want the speaker to have a wide knowledge of the subject and an ability to speak with authority, as well as empathy. The message you may wish to relay might be that your business supports mental health or help audience members understand how to reach peak mental performance.
If your conference focuses on a delivering an industry-specific message, such as the 'wider effects of Brexit' or 'the benefits of utilising AI' - make sure your speaker knows about the topic in relation to your circumstance and industry, and the speech will be well received.
Great Speakers for Delivering on Message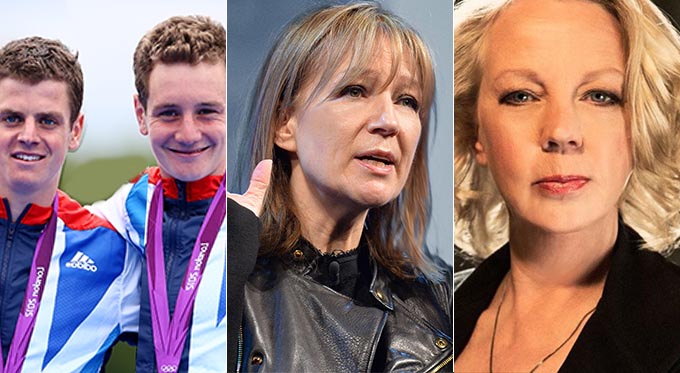 The Brownlee Brothers (left) - teamwork, sportsmanship, loyalty and passion, Rita Clifton (middle) - branding, marketing, corporate innovation, retail, Deborah Meaden (right) - business management, corporate strategy, transformation, investment.
Book a Great Speaker for Your Event
Business moves fast, and keeping up with the latest trends and industry knowledge is central to staying ahead of the curve. By booking a top-level keynote speaker you can retain and improve your status in your field.
Our expert team deliver speakers to conferences, summits, trade shows, product launches and more throughout the world. Having worked with blue-chip companies, banks and organisations in 66 countries around the world, and for over 3000 events every year - our team are specialists in providing the right speaker for you. You can see more on our international dealings, see what our clients have said or get an insight into hot corporate topics right now.
To book a motivational keynote speaker to make a personal appearance at your corporate event, function or conference, contact the Champions Speakers agency by emailing agent@championsukplc.com or by calling a booking agent directly on 0207 1010 553.