10 Of The Best Cyber Security Speakers Ideal For Events
The rise of cyber crime has been on an upward curve, with over 1 million new breaches coming each and every hour. In the past decade, breaches of records have grown over 118,321% from 3.8 million (2010) to 4.5 billion (2018) making cybercrime a monumental issue for businesses, governments and organisations around the world.
In 2019, 32% of businesses and 22% of charities are reporting cyber attacks or breaches, this is costing businesses an average of £4,180 and charities £9,470 each year for the cost of repairing the damage, time spent dealing with the problems and placing prevention measures for future attacks.
How can you ensure your cyber security is less prone to being compromised?
Be like Singapore. The financial hub in South East Asia is the most prepared country in the world for cyber attacks - with a score of 0.925, in stark contrast to its near neighbours Vietnam, the least prepared nation for cyberattacks, with a score of 0.245.
In terms of your business and personal cyber security - protection can come in many forms; encryption, multi-factor authentication, secure coding, firewalls, security software, intrusion detection and updates can all help strengthen your security..
Find the best cyber security speakers
For expert opinion, trends and advice on cyber security statistics, strategies and insight into the future, book the best cyber security speakers. Here are just 10 top authorities - click on their names to scroll the page and find out more.
1. Keren Elazari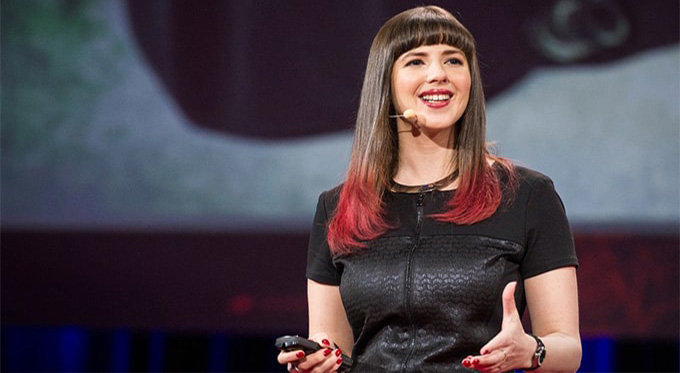 "Hackers scare us and fascinate us at once, and our reasons for these feelings are valid, but we shouldn't let fear get the best of us. They scare us, but the choices they make have dramatic outcomes that influence us all."
Describing hackers as the internet's immune system, Keren Elazari explains the benefits of ethical hackers in strengthening our online security in her fascinating speeches. Keren's 2014 TED talk was voted one of TED's most powerful ideas that year.
Speaking topics:
Global Hacktivism
Hacker innovations
Digital disruption
Potential security flaws
2. Graham Cluley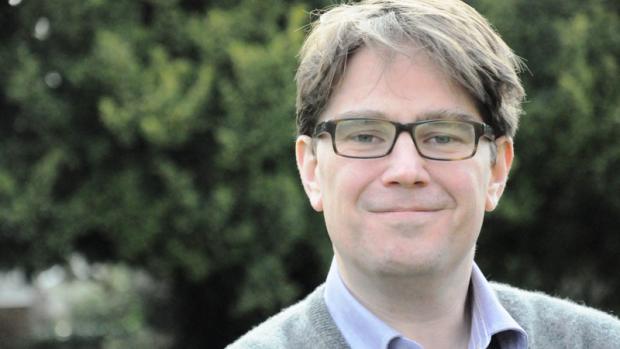 "All computer users should treat any unsolicited email attachments with extreme caution, or they run the risk of being ripped off. Anyone unfortunate enough to run malicious software could potentially be allowing hackers to gain access to their computer to spy, steal and cause havoc. Users need to savvy-up to reduce the risk of being taken in by greedy, money-grabbing internet criminals."
One of the world's most widely respected cyber security speakers and bloggers, Graham Cluley can provide audiences with insight on the latest news and trends. In both 2009 and 2010, he was named Twitter User of the Year by Computer Weekly and in 2011 he was inducted into the InfoSecurity Hall of Fame.
Speaking topics:
Digital disruption
Cyber security
Cybercrime
Ethical hacking
3. Jamie Woodruff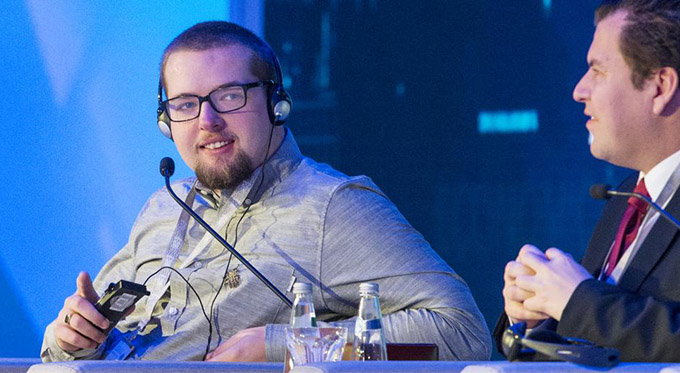 "I have chosen to support and work with the Cybersmile foundation because of their innovation and positive approach to the problem of online abuse and safety. I see this as a real opportunity to utilize my skills and to help make the internet a safer and more positive place. Cybersmile are at the forefront of the movement for change and are as dedicated to protecting freedom of speech as I am, it's a perfect fit."
Jamie Woodruff made his name as Europe's number one ethical hacker, having hacked global celebrity, Kim Kardashian and social media giant, Facebook. He is now the cyber safety advisor for Cyber Smile Foundation.
Speaking topics:
Cyberethics
Hacking
Network Security
Social Engineering
4. Lisa Forte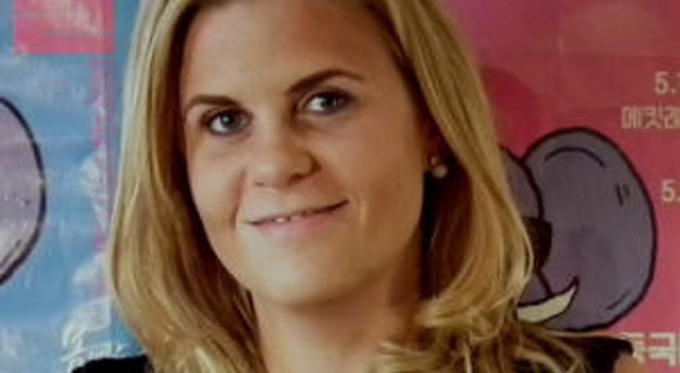 "I then led a big project that examined how the terrorist group, Islamic State, were radicalising British and European citizens online. I discovered that they were using "social engineering" also known as human hacking. It is a way of manipulating people into doing something they shouldn't do to compromise security."
Having spent time protecting commercial ocean liners from piracy, Lisa Forte moved into counter-terrorism for the UK Government, finally emerging as an expert in social engineering and cybercrime, Lisa Forte is now the founder of Red Goat Cyber Security and is one of the world's top cyber security speakers.
Speaking topics:
Technology
Cybercrime
Social engineering
Manipulation in security
5. Misha Glenny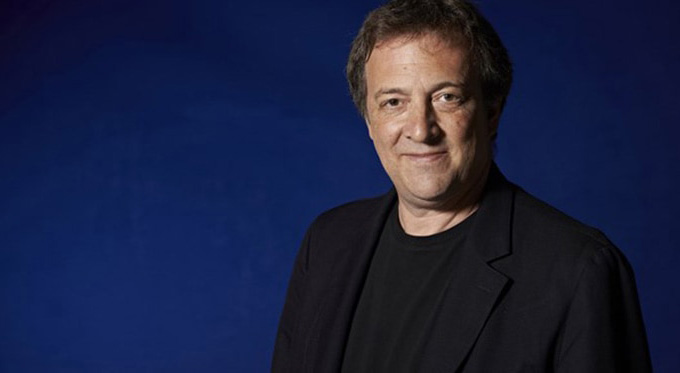 "There are two types of companies in the world: those that know they've been hacked, and those that don't"
A specialist in cyber security and global organised crime, Misha Glenny states that he expects that 15% of global GDP comes from organised crime. A cyber security guest speaker whose speeches on the evolution of cybercrime and how global crime networks work - are some of the most fascinating on the scene.
6. Chris Wylie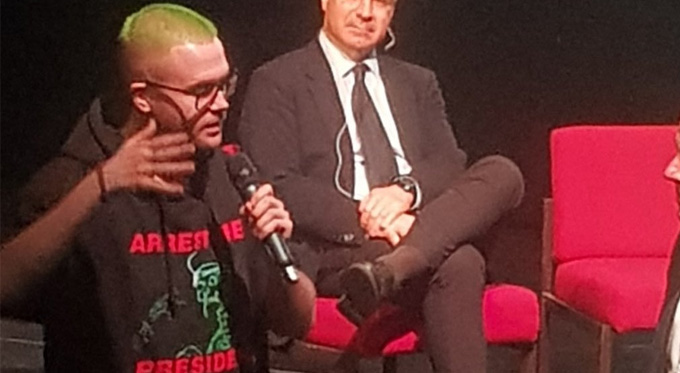 "I don't believe in data-driven anything, it's the most stupid phrase. Data should always serve people, people should never serve data"
Chris Wylie is the data consultant who broke the Cambridge Analytica scandal, showing the company to have possession of 87 million Facebook user's personal information, which was to be used in building targeted political campaigns. He has since appeared on TV documentary - The Great Hack.
Speaking topics:
The Facebook/Cambridge Analytica Scandal
Digital Disruption
Cyber security
Hacking
7. Dr Jessica Barker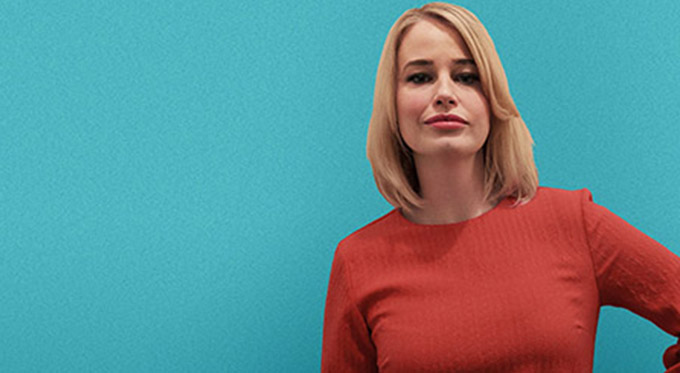 "Companies have become far more aware that most of the attacks we see can be traced back to human behaviour in one way or another, and that the human problem is fundamental"
A thought leader in the behavioural side of cyber security, Dr Barker's extensive insight into data privacy and security is sought-after around the world, earning her regular appearances on BBC, Channel 4 and Sky News and a reputation as one of the top women in cyber security.
Speaking topics:
AI & Digital Disruption
Data & Networks
Human behaviour
GDPR
Hacktivism
8. Baroness Joanna Shields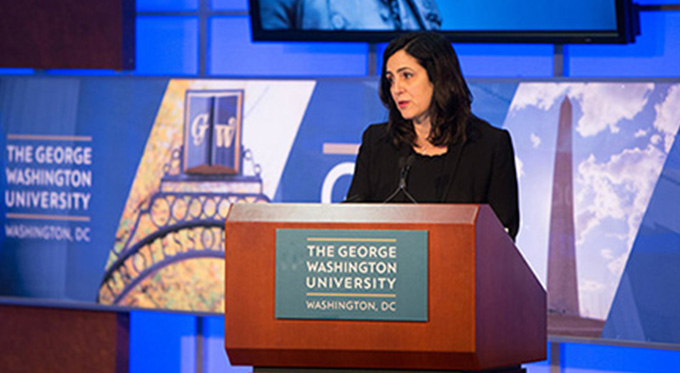 Baroness Shields is a former UK Minister for Internet Safety and Security, who became a Life Peer in 2014. An expert in ensuring children's safety online, she has been at the forefront of the government's fight, uniting 20 top tech companies and NGOs as part of WeProtect, against global child exploitation and sexual abuse.
Speaking topics:
The Tech Sector & Tech City
Cyberethics
Cybercrime
Artificial Intelligence
9. Lord Jonathan Evans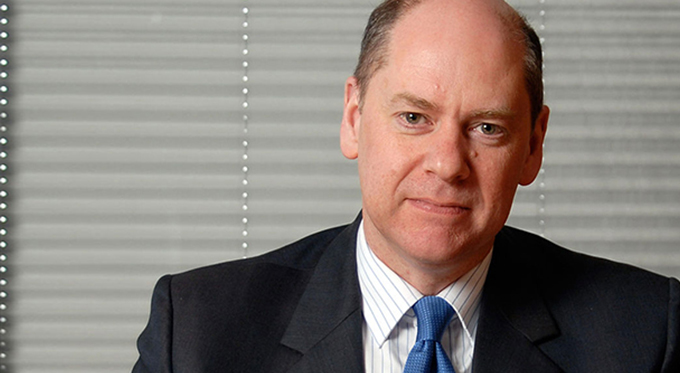 "As cyber-threats become more sophisticated and better-resourced, we urgently require a new approach founded on unique cyber expertise and pioneering technology"
Able to discuss the role of digital espionage, from his experiences as Director-General of the British Security Service, Lord Jonathan Evans is a widely respected advisor in fields relating to national security and cyber defence. Upon leaving his role he became an advisor for cyber defence intelligence company, Darktrace.
Speaking topics:
MI5 & National Security
Technology & cyber security
Cybercrime and threats
Pioneering technology
10. Robert Hannigan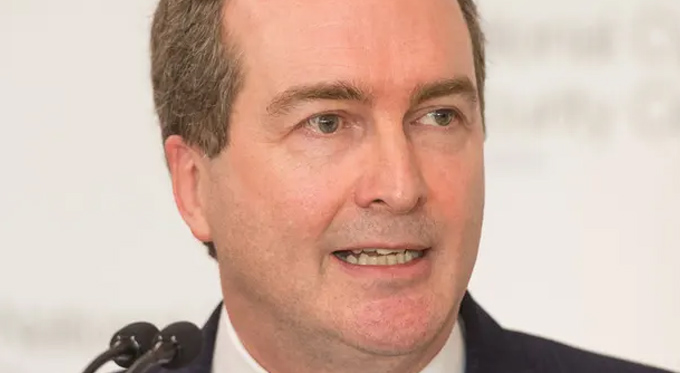 "The next challenge is to make sure the next generation is better protected"
The former director-general of the government's intelligence and cyber security agency, GCHQ, Robert Hannigan was the creator of the UK's original cyber security strategy. He also launched the active cyber defence program in 2016.
Speaking topics:
Technology & Innovation
Engineering
Cyber security strategy
Cybercrime & intelligence
Book cyber security experts through a leading speakers bureau
Looking for a cyber crime expert or top cybersecurity speakers to help in managing cyber security risks? Simply get in touch with our team today, and we will find the right expert for you. With access to the top specialists in the field we might as well be a dedicated cyber security speakers bureau. If however, you haven't been able to find what you're looking for, we have a number of keynote speakers available in all areas from big data to business management.
To book a cyber security speaker, contact us by filling in our online contact form or by calling a booking agent directly on 0207 1010 553.