DIRECTOR FOR 9SPOKES AND EXPERT ON BLOCKCHAIN
Image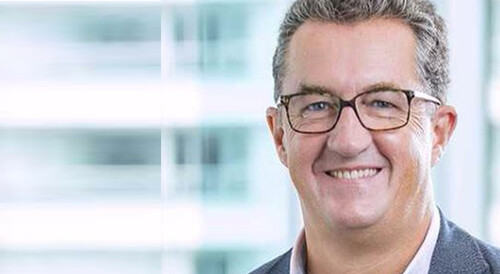 The author of 8 books and conductor of over 1000 Speeches across 56 countries, the mightily impressive Thomas Power is a household name that specialises in a host of topics including every aspect of technology, social media, community building, cloud and SaaS Apps. An innovative visionary is a standout figure within his industry and commands large audiences and respect which is a testament to his prowess in his field of expertise.
In a period in the world where things such as Blockchain, Bitcoin, Ethereum, ICOs, Tokenomics, Cryptonomics, Cybersecurity, Internet of Things and Artificial Intelligence are incredibly pertinent and significant topics, the constantly adaptive Thomas Power has shifted with the times making him the perfect figure to deliver presentations on these subjects to conferences and Board Members around the globe when he is hired through the Champions Speakers Agency.
Power's fantastic book, Tokenomics, effectively describes the blockchain shift to cryptocurrencies and the way in which it is possible for people and businesses to be monetizing "attention as a product" using incentive tokens. A leading personality within an industry and space that has exponential potential and the prospect of unrestricted growth, gaining insight during a time where the landscape is still relatively undiscovered will certainly set you and your business up for massive growth in the future.
With over 300,000 followers on Twitter and ranked number one in the world in his space of expertise on LinkedIn with 680 written testimonials, Thomas Power's presence and stature spread far and beyond a professional and corporate setting as his lofty social media following once again reinforces what a successful and highly thought of figure he really is making him a must for any event as a speaker!
A Board Member and Director for an immensely impressive six companies including 9Spokes PLC in New Zealand who supply Barclays, OCBC Singapore, Bank of New Zealand with Cloud SaaS AI solutions for small businesses and Team Blockchain Ltd based in London showcasing his global appeal and reach. Thomas joined The Board of BICRA(Blockchain Industry Compliance and Regulation) in 2018 which famously opened dialogue between Blockchain players and Regulators, a massive step within the industry that was widely documented and discussed by Power during his presentations.
As GDPR kicked in mid-2018, Thomas has informed many executives to the power of Community Building on The Blockchain using Tokenomics to avoid the penalty fines of 4% of global turnover and open up a world of possibility and opportunity within the corporate world.
The next big development is for us all to hold our identity on The Blockchain so we can go through Know Your Customer (KYC) and Anti-Money Laundering (AML) processes with Banks and Financial Services companies in one click like Amazon Pay. This will further allow us all to trade with tokens for products and services from Brands so we are incentivised and rewarded with every interaction …much like the opening show of Black Mirror part three.
Able to deliver his message on a wide range of technology subjects his journey within the industry having joined at the age of 19, Power, who has been at the forefront of his field since his emergence has been nothing short of a trailblazing and visionary allowing him to provide an abundance of knowledge and expertise gained from his many years of expertise. A standout performer and frontrunner in innovation and futurism, the mesmerising Thomas Power is available to hire through the Champions Speakers Agency to deliver a powerful speech that could shape the futures of all in attendance.
To book Thomas Power as the technology speaker for your corporate event, function or conference, simply contact the Champions Speakers agency by emailing agent@championsukplc.com or by calling a booking agent directly on 0207 1010 553.
How to hire Thomas Power
Contact the Champions Speakers agency to book Thomas Power for your event today. Simply call a booking agent on 0207 1010 553 or email us at agent@championsukplc.com for a free quote.
When he's at corporate events, Thomas is known to cover the following topics:
Artificial Intelligence
Being a NED/Board Member
Blockchain
Business Strategy
Community Building
Corporate communications and culture
Cryptocurrency
Fintech
History of the Internet
Internet of Things
Monitising data
Social Media
Tokenomics (ICO's)
"Thomas is a really nice guy and commanded a good response from our guests" - THALES Group