Founder of Parents of Play, Founder of Koenz, Board Member & Vice-Chair of the Athletes & Players Commission of the Global Esports Federation
Image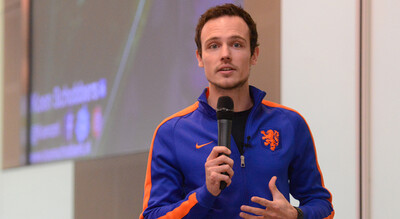 Image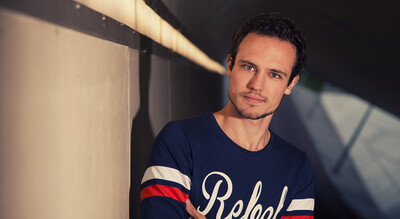 Image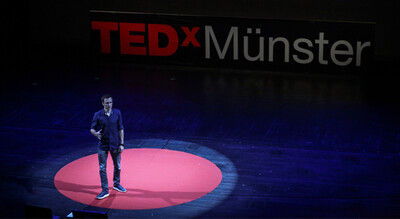 Koen Schobbers is on a mission to educate people across the globe on esports, gaming and gamification, also helping parents to repair and retain relationships with children who play games. Currently the Founder of Parents of Play and a Board Member and Vice-Chair of the Athletes & Player Commission of the Global Esports Federation, Koen is helping businesses to strategically make use of both gaming and esports. Now booked as a keynote speaker Koen covers topics such as opportunities and possibilities in the gaming and esports industry, dealing with gaming children, social media, problematic gaming, gaming addiction and more.
Back in 2007, Koen's love of esports and gaming blossomed, playing as an esports athlete for a range of leagues and companies. He was an Esports athlete for Trackmania and Rocket League, placing in third position at the World Championships of Trackmania, and for teams such as Team Expert, Team Acer, Infused and 4Kings. Koen is also the founder of Koenz, helping organisations to integrate gaming and esports into their strategies and gain relevance with future generations. He has also acted as an Ambassador for Acer, a founding member of the Athletes Commission of the International eSports Federation and a presenter for FOX Sports.
Paying attention to the increasing concern of parents and healthcare professionals in regards to children gaming, Koen provides solutions to help people manage gaming habits and also has expertise on gaming addiction.  Widely known as the first Dutch Esports player, Koen has also been the host of Inside Esports broadcast on ESPN and Twitch, an Esports expert for NOS and a Partner of the Dutch Esports Academy. He is also a published author, having written the titles My Gaming Child: Everything You Need to Know as a Parent and My Gaming Child: The 50 Most Important Questions About Gaming Children.
Now booked as a speaker for a range of events, Koen shares his expertise on gaming and how it will impact future generations. He has delivered over 100 speeches globally, to audiences including SMEs, Healthcare professionals, educational institutes and sports organisations. Koen was also invited to deliver the TEDx talk How to (Re)Connect With Your Gaming Child, demonstrating his expertise in connecting with the young generation and their passions for gaming. Having formerly spoken for the likes of EsportsX, the University of Utrecht, the Dutch Sports Council and at the Sports & Active Nutrition Summit, Koen is revered for his unique insights on the Esports industry. Covering topics such as gamification, problematic gaming, dealing with gaming children and the possibilities of gaming, book Koen Schobbers today to gain an understanding of how gaming will shape the future.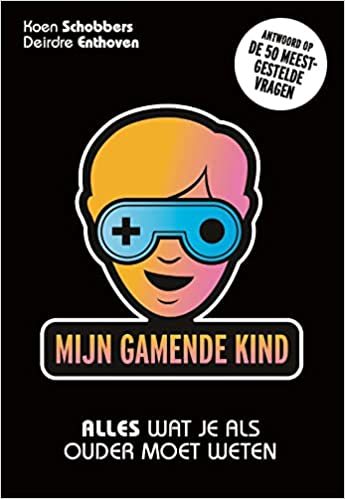 My Gaming Child: Everything You Need to Know as a Parent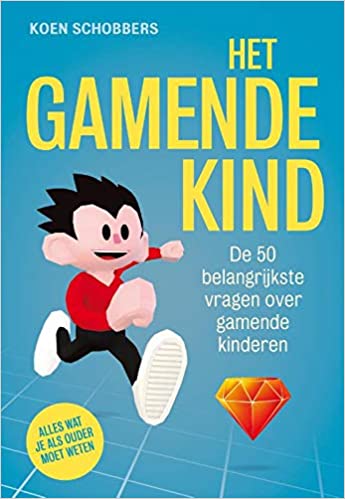 My Gaming Child: The 50 Most Important Questions About Gaming Children
How to hire Koen Schobbers
Contact the Champions Speakers agency to provisionally enquire about Koen Schobbers for your event today. Simply call a booking agent on 0207 1010 553 or email us at [email protected] for more information.
** We do not accept requests for autographs, signed merchandise, fan mail, birthday messages or any other non-commercial contact with the speakers or acts. Each speaker on the website may not have necessarily worked with Champions in the past but are known to perform such engagements within the industry.
Koen's official speaking topics are listed below:
Introduction to the gaming & esports industry - The fastest-growing entertainment sector in the world is catching more and more eyes worldwide. But, what exactly are we talking about? What are the three factors that have contributed to this rapid development? What are the most popular gaming genres you should know? What are the current trends in the gaming industry? Which game features ensure that gamers start up a game and keep playing for a long time, or not? This is just a small selection of the questions that will be answered in this lecture.


Opportunities and possibilities in and with the gaming & esports industry - The world of gaming and esports is a breeding ground for innovation, supported by a powerful community that is strongly connected through all online possibilities. With new heroes, new games and new technological developments, this industry creates more revenue than the film and music industry combined. Add to that the fact that more and more organizations are trying to get into this industry and you have a great foundation for exponential growth. Why wouldn't you want to learn more about this industry and possibly be a part of it?


Dealing with gaming children - Gaming: it's the #1 hobby of many children… And the #1 parenting problem for a lot of parents. How do you avoid the daily struggle about screen time? What is healthy gaming behaviour? Should you ban games or not? How do you prevent school performance from suffering? How do you keep a good atmosphere at home? And how do you make agreements that your child respects? During this lecture or workshop, Koen will elaborate on his past experiences with his mother when he was a gaming child, and the lessons they've learned. He has also been working with parents with gaming children since 2016 and has various clear step-by-step plans and models that you can implement immediately.


Dealing with gaming children - The younger generation is growing up in a time of digitalization and rapid innovation. They move through society in a different way, both offline and online. Providing information to this target audience is of great importance. How can they best keep the balance between offline and online? What should they know about the gaming industry and social media? What about online security? Unfortunately, many organizations, government bodies and even schools struggle to get in touch with this audience in a way that attracts them. It is, however, very important to build a relationship with this young audience before you can teach them. How can you reach and activate this audience? How can you inspire the youth to maintain the balance between sleep, study, sports, social life and gaming? Which steps are important? The answers to all these questions, and more, will be answered in this lecture. 


Healthy gaming with the Gamewell Plate - Children, teenagers and (young) adults often spend a lot of time behind the screen for various reasons. For example work, social media and gaming. Of these three examples, mainly the time used for gaming has increased in recent years with some people experiencing negative effects in everyday activities. Why do games have such a strong appeal? What is 'conscious gaming', 'balanced gaming' or 'healthy gaming'? How can we ensure that a healthy balance is maintained? And, what is the risks if we do not? In this lecture, Koen will answer all these questions with the help of several models he's created during his career. This includes the Gamewell Plate (or Spel Schijf van Vijf in Dutch), a model used by parents and professionals in many industries, and taught to thousands of students in the Netherlands since 2019.


Becoming and being an esports athlete, streamer or YouTuber - In the past, the heroes of the children were often top athletes, musicians and actors. The heroes of today's youth, on the other hand, are easy to find online. Think of esports athletes, streamers and YouTubers. How did these heroes get to where they are today? What does a day in the life of these heroes look like? What should you pay attention to if you want to become an esports player, streamer or YouTuber yourself? As the first esports player in the Netherlands with a special sports status, I will take you into the world of online heroes.


Social Media - Social media – it's a love-hate relationship. It has many advantages that we use on a daily basis, but there is also a dark side to these platforms in which data, gamification and self-confidence play a major role. What social media platforms are popular? How do these platforms ensure that we constantly have the urge to open the app or website? What should you pay attention to when using social media? And, how can you cope with social media in an efficient way?


Problematic Gaming & Gaming Addiction - I will never forget that I read an article in the news about the new third season of Fortnite. A small section explained to the reader what the game Fortnite is. All the other paragraphs that followed were about rules, discussions, screen time, aggressiveness, problems and addiction. It didn't surprise me. It did irritate me. Because, what are we actually talking about? Is the frequent use of these terms justified? What is problematic gaming and gaming addiction? What features of games, then, ensure that gamers continue to play for a long time? Is addiction all about the number of hours a person plays games, or should we pay attention to something else? There is no denying that in recent years, gaming has taken an increasingly prominent position in society. It won't just disappear. Instead, we can decide to deal with it in a good way to prevent problems and addiction from occurring. How can we have a good conversation with children about their gaming behaviour? Which step-by-step plan should we follow to make rules that children adhere to? And how do we ensure that their balance complies with the Gamewell Plate: sleep, study, sport, social and screens?


Gamification - The rapid growth of the gaming and esports industry can be spotted in other industries as well. Many lessons have been learned which are applied in other situations to motivate and activate people. This is often referred to as "gamification". What are the lessons learned and how can you use gamification effectively to motivate and activate? In this lecture, Koen will teach you how games are designed and how to implement this knowledge using his Hierarchy of Motivation model.


My Personal Story - From stigma and bullying to fans and media attention. From amateur gamers to professional esports athletes. From no experience in the industry to Global Esports Federation board member. From gamer to ESPN host and public speaker. From student to entrepreneur. From problems at home to helping other families. You can't plan life. However, you can take the risk and take the opportunities that come your way.
"Koen was one of the best speakers we ever had on stage at TEDxMünster. His talk was poignant and intense, and he presented it in a highly professional way: clear, understandable and entertaining. It was a pleasure to work with him" - Dr Wiebke, Organiser & Curator at TEDxMunster
"Koen has a sympathetic, accessible personality and is an experienced speaker. He has a lot of knowledge and experience in the gaming industry and his story is inspiring to many" - Mark, Sponsorship Director, KPN
"Koen Schobbers is a fantastic ambassador of the gaming industry. We gratefully made use of his talents and broad knowledge. Koen gives parents valuable insights and makes them feel more connected with their children when it comes to gaming" - Hans, Senior Media Relations Officer, VodafoneZiggo
"The commitment of, and cooperation with, Koen for our Ziggo Shop in Shop employee day was a good move. Koen knows how to engage with the audience by matching his story with the audience and our products and services. What was also very pleasant was the opportunity to discuss his input beforehand and that Koen took the time after the presentation, and during the drinks, to answer any questions. Koen is very accessible to everyone and easily takes you into his world, even if you are not familiar with this industry!" - Marianne, Third-Party Manager, VodafoneZiggo
"I was very impressed by Koen's presentation at the Hot Game, the annual event of the Amsterdam Sports Council about a current sports theme. With his expertise, experience and empathy, Koen knows how to connect worlds that do not always understand each other very well" - Ageeth, Chair, Amsterdam Sports Council
"It is good to know Koen Schobbers in order to understand the gaming and esports industry. He knows the industry like the back of his hand, knows how to make smart, meaningful connections and explains how to deal with gamers" - Jolanda, CEO, Rotterdam Ahoy
"Koen is an enthusiastic (!!) speaker who, thanks to his professional and personal experience, is able to take a broad audience into the greatness of the gaming world. He has supported JOGG as a strategic sparring partner about our role in the gaming industry, but also as a speaker for education, healthcare and sports professionals in the country" - Jasper, Program Manager Media, JOGG
"'Koen has been a reliable ambassador for our brand for many years. His passion for gaming and drive to help people relate to who we are as a company" - Bart, Country Manager Benelux, Acer
2021 - Partner of the Dutch Esports Academy
2020 - Founder of Parents of Play 
2020 - Board Member & Vice-Chair of the Athletes & Players Commission for the Global Esports Federation
2018 - Presenter & Esports Expert for NOS
2016 - Presenter for FOX Sports
2016 - Founding Member of the Athletes Commission of the International eSports Federation
2013 - Ambassador for Acer
2006 - Founder of Koenz