Mathematician, Science Presenter & Professor in Mathematics of Cities at the UCL Centre for Advanced Spatial Analysis
Image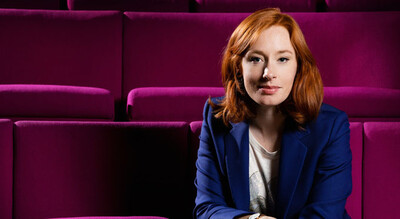 Hannah Fry is famed for her expertise as a mathematician, currently working as the Professor of Mathematics of Cities at the UCL Centre for Spatial Analysis. Having worked alongside a mix of geographers, mathematicians and physicists, Hannah researches patterns in human behaviour, applying her findings to everything from urban crime to transport and shopping. Having forged a diverse and successful career, Hannah is now booked as a speaker for a range of corporate events to make mathematics more accessible to all.
After achieving a PhD in Fluid Dynamics from UCL, Hannah began her academic career as a lecturer at University College London in 2012. Working her way through the ranks at UCL, Hannah later went on to become an Associate Professor at the UCL Centre for Advanced Spatial Analysis before being appointed Professor of Mathematics in 2021. At the university, she researches patterns of human behaviour, alongside appearing on radio, television and podcasts to share her expertise on complicated topics.
Some of Hannah's television presenting credits include co-presenting Trainspotting Live, How to Find Love Online, The Honest Supermarket and The Great British Intelligence Test and presenting City in the Sky, The Joy of Data, 10 Things You Need to Know About the Future, Contagion! The BBC Four Pandemic, Magic Numbers, A Day in the Life of Earth and Tomorrow World. She has also appeared on radio, contributing to Computing Britain and The Curious Cases of Rutherford & Fry and as a guest interviewee on The Life Scientific, on BBC Radio 4.
Outside of lecturing, television and radio, Hannah has turned her hand to writing. She is the author of the books The Mathematics of Love, The Undisputable Existence of Santa Claus, Hello World and Rutherford & Fry's Complete Guide to Absolutely Everything. She is also booked as a speaker for a range of corporate and public events, having formerly been invited to deliver the TEDx talk The Mathematics of Love. She has also formerly presented the Royal Institution Christmas Lectures and been awarded the Zeeman Medal for engaging the public with mathematics. When looking for an engaging speaker who will bring maths to life for all audiences, book Hannah Fry today.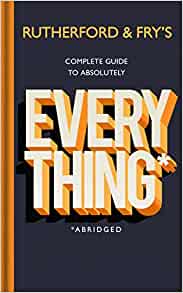 Rutherford & Fry's Complete Guide to Absolutely Everything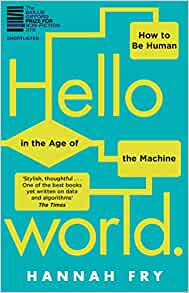 Hello World: How to be Human in the Age of the Machine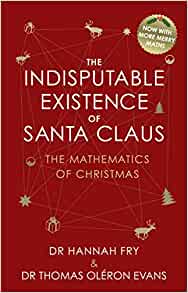 The Indisputable Existence of Santa Claus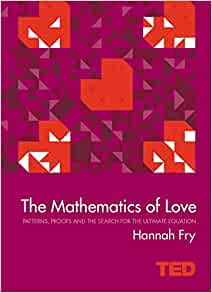 The Mathematics of Love
How to hire Hannah Fry
Contact the Champions Speakers agency to provisionally enquire about Hannah Fry for your event today. Simply call a booking agent on 0207 1010 553 or email us at [email protected] for more information.
** We do not accept requests for autographs, signed merchandise, fan mail, birthday messages or any other non-commercial contact with the speakers or acts. Each speaker on the website may not have necessarily worked with Champions in the past but are known to perform such engagements within the industry.
Hannah's official speaking topics are listed below:
Data & Bias - Data has an unearned aura of objectivity. Statistics certainly has the power to illuminate, but when collected without care, it can also exclude and discriminate. Our insatiable appetite to turn the world into something that can be counted can force a gap between what matters and what can be measured. In this talk, with wit and warmth, Hannah wants to look at some of the ways that bias has become such a profound modern issue, how it can be amplified, the ways in which it causes genuine harm and what we can do about it. Looking carefully at the issue of fairness – how it can be defined and whether it can be achieved. And she will build a persuasive picture of why who can and cannot be counted as one of the defining issues of our days.


What Data can (and can't) Tell Us About Ourselves - In the era of Big Data, we've come to believe that, with enough information, human behaviour is predictable. And to a large extent, it is. There is no shortage of terrific stories, where numbers have unlocked the answers to our biggest questions. But numbers can also lead us perilously awry. Science is no stranger to this fact. Some of the best in the world have been guilty of finding signals in the noise where there are none. Of missing and misinterpreting subtle signals that go on to have dramatic and catastrophic consequences, of falling into the trap of over-relying on the numbers and of believing them to hold an objective fact. In this talk, Hannah takes you on a tour of some of the most important lessons science has learned in 2020 and beyond. She wants to show you why they matter, to share with you some extraordinary stories about what happens when things go wrong and to probe at the edges of quantitative thinking. She will decide what parts of our future are truly forecastable, demonstrate the awesome power and potential of data, and find its limitations.


The Trouble with Automation - We like to think of ourselves as master decision-makers; as perfectly rational creatures, grounded in reason and logic. It's a nice idea, but the reality is rather different. In truth, humans are a mess of competing incentives, bad memories and of blind, impulsive biases. The modern era of data analytics is, in some sense, an attempt to automate our decision making, iron out some of the fallibilities and biases built into our choices. But decisions driven by data have blind spots too. And all this leaves us to a conundrum:  humans are flawed, machines are flawed. So who do we want to leave in charge of our decision making.  Who should be the ultimate arbiter when there are very real dangers of leaving anyone side in charge? This can be a session with lots of audience interaction, that aims to uncover some of the hidden flaws in our own decision making, as well as those of the systems we've built to replace us. It aims to explore some of the greatest ironies of automation, and puts into perspective some of the hardest challenges facing the future.


The Joy of Data - Hannah has spent the last decade working with data, hunting for mathematical patterns in human behaviour. In that time, she has come across some incredible stories - written solely in the numbers - that get right to the heart of who we are as people. In this optimistic talk, Hannah will share some extraordinary tales about what's happening at the very cutting edge of data science – a host of surprising and delightful stories that demonstrate how far you can go when we look back at ourselves through the eyes of data. And she will show you how a mathematical view of what means to be human can shape the way we design our society, from dating and healthcare to catching serial killers and everything in between.



The Winner's Handbook - Only an idiot would choose to play chicken. No sane person, surely, has ever chosen to drive directly towards their opponent at speed, knowing that choosing to swerve away from an inevitable collision will result in a loss. An idiotic game, yes. But not one without a winning strategy. Indeed, ask a mathematician, and they'll tell you the best way to force your rival to blink, is to unscrew your own steering wheel, wind down your window and throw it into the road. Welcome to the world of game theory. The mathematics of winning. In this interactive, high energy talk, Hannah wants to give you a flavour of what game theory has to offer – the surprising and counterintuitive strategies it sometimes suggests, and the difficult questions it asks. To be a good negotiator, do you have to accept some risk of disaster? And – perhaps more importantly - is there always a way to get what you want?