Expert Health & Wellbeing Speaker Who Is The CEO Of 'The Works Company'
Image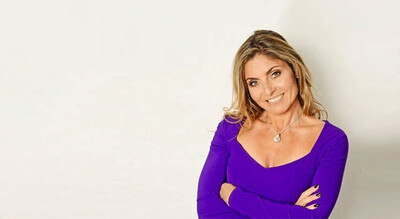 Image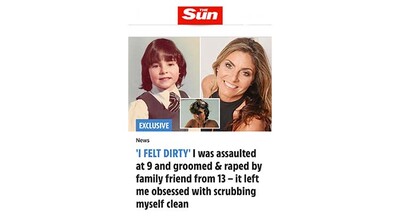 Wellbeing speaker and motivational self-help expert known as 'The Inspirational Mentor', Emma-Jane Taylor is a fascinating speaker for corporate events, private functions and after dinner talks. She has experienced the topics she speaks on, making her engagements all the more authentic and powerful, and why she has become such a popular choice of keynote speaker.
Motivated to help others by her own childhood trauma covered in her book Don't Hold Back, a ground-breaking and revealing book that shares her deeply moving story, and her courageous journey to heal from the trauma of child abuse and abandonment to the confident, empowered woman she is today, has given her the tools to succeed and help others. She left school being told she was a failure and has since found strength from her pain and now empowers others to live their life to the fullest. Believing that you need to energise your physical, mental and emotional wellbeing she founded The Works Company (2000) which encompasses all of the elements of her personal brand as an author, keynote speaker, content producer and mentor.
As the full package, Emma-Jane has worked across a range of formats to lead others to their success. She is not afraid to speak out and hosts a regular podcast where she talks about taboo mental health topics and also has a weekly blog that discusses how to take control of your own happiness and health. In addition, she has gathered a vast following on her YouTube account where she normalises mental health and other current points of interest. Emma-Jane has also worked with the BBC as well as being the face of The Wellbeing Show for That's TV. Over the course of her career, Emma-Jane has been a guide to a range of clients including high profile celebrities. She is focused on the belief that everyone should be the best version of themselves.
In 2017 she was recognised as a Woman in Business on the cover of The Venus Business Magazine and hosted the awards in the same year. In 2018 Emma-Jane was a finalist for 'The Most Influential Woman' award, in recognition for her hard work in helping others. At the end of 2018, she wrote her own self-help book 'Don't Hold Back' that aimed to tell her story and support others in their journey to happiness, her book has reached Global Success. In 2019 she was featured in National Magazines and in 2020 her story was headlined in The Sun Newspaper. With over twenty-five years in business, Emma-Jane is an ideal and sought after choice of speaker for any event. Whether you are looking to inspire your audience, motivate change in your business or empower your employees on their wellbeing journey. Emma-Jane is an expert speaker, prepared for every occasion.
In January of 2021, Emma-Jane spoke to Champions Speakers exclusively about motivation, managing stress and anxiety and building confidence. Read our exclusive interview with Emma-Jane today.
How to hire Emma-Jane Taylor
Contact the Champions Speakers agency to provisionally enquire about Emma-Jane Taylor for your event today. Simply call a booking agent on 0207 1010 553 or email us at [email protected] for more information.
** We do not accept requests for autographs, signed merchandise, fan mail, birthday messages or any other non-commercial contact with the speakers or acts. Each speaker on the website may not have necessarily worked with Champions in the past but are known to perform such engagements within the industry.
Emma's official speaking topics are listed below.
Face your fear – key points would be to recognise anxiety and learnings from adversity
Use your voice – key points would be to support others to use their voice, and understand how this can benefit their life and future
You've never failed – key points would be to facilitate learning on all levels and to allow people to embrace any difficulties
Be real, be YOU – key points would be to focus on authenticity, and enjoy the values of transparency
Resilience – key points on why you should never give up
Balance – being aligned with your mental, emotional and physical well-being
What does success look like – how do you identify success in your life
Boundaries – key points would be around strengthening your world for a positive future
Forgiveness – the power of forgiveness, and the freedom this brings
RAP – have you RAP'd today? Understanding how to Recover, Adapt and put Positivity into your difficult situations
FEEDBACK FROM VIRTUAL EVENTS & WEBINARS:
During the COVID-19 pandemic, Emma-Jane attended many virtual events, booked as the exciting guest speaker. Read the feedback she has received below.
"Emma Jane was an inspiring speaker who understood our requirements and wellbeing challenges and threaded the messaged through her own inspiring story." - Pritha, Newton Europe
FEEDBACK FROM IN-PERSON EVENTS:
Emma-Jane is regularly booked to engage audiences at in-person events, read her latest feedback below.
"When Emma-Jane Taylor asked us to be part of her podcasts helping to give young people a voice, we didn't hesitate to say 'yes'. After touring schools with our anti-bullying song 'Sticks and Stones and Mobile Phones' and seeing first hand how bullying affects young people, we were pleased to hear of the work Emma-Jane is doing to raise awareness for bullying especially as it is a subject we can all relate too personally. Emma-Jane was a knowledgeable and welcoming interviewer and we were honoured to be asked, thank you Emma-Jane." - United Vibe Jan 2020
"I met Emma-Jane first when I heard her speak at the Media Hub, when she was talking about her book. Since then she has spoken at a couple of events and become our Ambassador for Smart Works Reading. She spoke at the House of Commons, Emma-Jane spoke clearly, with care and she was genuine with her approach and kept the audience engaged. Her message was relatable, friendly, authentic and insightful. She is a great speaker who comes across very well in all situations whether it be speaking with a small or large audience. I would highly recommend Emma-Jane." Sarah Burns, MBE
"Author and motivational speaker Emma-Jane Taylor is courageous and unstoppable. She spoke about her book ''Don't Hold Back'' at the Media Hub in the autumn of 2018. Her moving and powerful personal story captivated the audience and even moved some members to tears. Emma-Jane speaks from the heart and is resilience personified. I would definitely recommend Emma-Jane Taylor as a guest speaker - she inspires everyone she meets and offers those encountering challenges in their lives hope." - Sarah Parfitt, Media Hub Founder
"I have had the pleasure of being in the audience when Emma-Jane gave a motivational speech about the circumstances that led to her writing her book 'Don't Hold Back'. Her honesty and candour immediately make you feel at ease, even when she's talking about tough times and difficult subject matter. As well as being a fantastic speaker, she is also passionate about listening to her audience and helping them to find their voice, just as she found hers. She is a five star speaker who manages to engage with any audience, anywhere." - Julie Green
"I have had the pleasure of attending several of Emma-Jane's events where she has spoken. She has that rare gift of being able to connect with her audience by exuding warmth, being very clear with what she wants to share and what key takeaways she wants you to take onboard and then add in her enthusiasm and passion and you feel, become and are part of a special experience." - Graham, Oxon.
"Emma-Jane is the next 'Oprah'." - Dave, Henley-on-Thames, 2019
"I can only imagine at the strength of character and bravery it takes to publish and go public with a personal story such as Don't Hold Back. And I guess that's the whole point: this book, rather than spending too much time with areas personifying pity or victimisation, offers a wealth of inspiration and practical tools and advice - whilst all being validated by the story of someone who has walked the walk and can now pass on that experience, allowing others to move forward as well." - Colin Cester
"Emma- Jane is an individual who wears many hats and wears them well! Juggling so many skills and still managing to execute every one with perfection. She is a role model for women in business, women in general - independent, focused and speaks from experience, absorbing knowledge, asking the right questions and listening well, extending empathy to those she touches the lives of. I have known Emma for many years and watched and admired as she fearlessly conquers every project she imagines, turning them into a beautiful reality. Happy to be involved in business and personally, with this lady." - Lorraine, Celebrity Hair & Make-Up Artist
"Emma-Jane Taylor presented for us at the Madejski Stadium for the NatWest Venus Awards Thames Valley 2017. She is an amazing woman with an inspirational story. She is engaging, speaks clearly and is full of passion. She had all of our 300 guests engaged - you could have heard a pin drop. I would definitely recommend Emma-Jane. We had dozens of favourable comments about her presentation skills and I would definitely work with her again in the future. Tara Howard, Venus Awards, Bournemouth Emma-Jane worked for me in Las Vegas this year. She gave a brand presentation to an American TV panel that was thoughtful, energising, detailed, focused and delivered with passion. She works hard to ensure she has perfected her work. Her motivational skills within the group were fun and energising." - Marina, Bio-Extracts
"Emma is a natural on screen and like any good presenter she knows how to get the best out of her guests while making them feel completely at ease. I had a great time being interviewed by Emma for That's TV and the results were clear to see when the show was aired." - Maureen, Comedian
"I worked with Emma Jane at the B2B conference in the USA. I found her to be truly inspirational and extremely dedicated to everything she is doing. She is very professional with brilliant presentation skills and stamina. I very much enjoyed working with her and look forward to future projects together." - Hristina, Bio-Extracts/ London
"I've worked with Emma-Jane on a number of productions for TV and Video and she's always been the ultimate professional. She clearly understands the importance of thorough preparation and hard work before filming and as a result has an engaging, confident and relaxed on-screen persona. Her experience as a presenter allows her to adapt effortlessly to any situation as well as bringing a fresh, creative eye when needed. I'd highly recommend Emma Jane." - Brian, TV Training
"Emma-Jane Taylor hosts The Health and Wellbeing show on That's Oxfordshire TV and each and every talk show is very well executed. Her shows are always of excellent quality and she is consistently able to source a variety of interesting and reliable guests. Personally, Emma-Jane is a pleasure to work with, and maintains a positive outlook on her topic choices. She is well organised, efficient and delivers a thought provoking show." - Hanisha Sethi
"Hi EJ, I really must say that your constant message about speaking out and being unafraid to be yourself has really helped me personally, it's a regular reminder that I am perfectly OK and if I want to be better, then I can do that too. Thank you"." - Phil Gowler