Image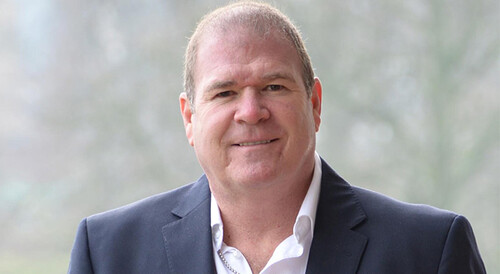 David Sammel, Head Tennis Coach at TeamBath-MCTA and author of the #1 Bestseller - Locker Room Power is a widely respected consultant across professional sport for building winning environments.
David has over 25 years' experience in world tennis, coaching international players to representing their countries in the Federation Cup, Davis Cup and the Olympics. David is an official ATP Tour Coach member in recognition of his many years on tour. He is a regular contributor to interviews in the UK media including BBC Radio 5, The Times, SkySports and is a contributing editor for Leaders in Performance and Tennishead Magazines.
Coaching career:
Pro Tour coach, Head coach of both club and academies, former National coach for men for The Lawn Tennis Association (1996-2006) and in 2006 founded the Monte Carlo Tennis Academy (MCTA) in Monaco, alongside Jez Green (physical trainer to Andy Murray 2007-14). MCTA relocated in 2010 to partner Bath University, forming TeamBath-MCTA where he is leading a select team of professional players and coaches. In his book Locker Room Power: Building an Athlete's Mind he shares the secrets to his winning formulas, which he developed to create an edge for players and teams.
David provides inspirational talks, consultancy and workshops for Business, Pro and College teams, Universities, High Schools and Football Clubs such as Chelsea, Bolton Wanderers, Hull City, and Fulham. He has advised England Rugby, international cricketers and US college basketball coaches.
Contact the Champions Speakers agency to book David Sammel for your event today. Simply call a booking agent on 0207 1010 553 or email us at agent@championsukplc.com for a free quote.
"We had the privilege to have David Sammel deliver a three day LRP workshop to help move our team forward. We got more than we bargained for – tough, incisive, challenging and stimulating but also genuine help. We are in a different mindset and as we implement cultural change we can see that we will be better equipped to navigate the challenges ahead. Highly recommend this experience."
Federico & Steve - JNTA Group
"We had the privilege to have David Sammel in our GPTCA course, organised by CPE , last week end. I felt that David was in the right place at the right moment. I was so proud to see him sharing his global experience and his great passion to the participants of the course that had the chance to absorb precious information about team building. The choice of the aspect to present was totally right because nowadays a good coach cannot work without a team around him and his first job, if the coach likes to have a chance at the high level in tennis, is to build one. I am very grateful to David and I look forward to cooperate and support each other more and more in the future "
Claudio - GATP | ATP
"I just wanted to email you to say how much I enjoyed and learned from your seminar you gave at the USPTA
convention at Indian Wells about your book Locker Room Power. You were one of my favourite speakers. I
have bought your book and am reading it for the second time. My favourite part is when you talk about always
believing in your level even when your confidence has been shaken by a loss or losses. Hope to see you
again next year!"
Jim - USPTA
"David spoke clearly and in detail about unlocking the power of the mind and his wealth of experience with interesting anecdotes captivated the large audience. It was a most interesting and thoroughly informative presentation which I would highly recommend to others and gave the pupils much to think about to improve their own performance"
Dan - Bradfield College
"Dave gave a fantastic presentation on Locker Room Power and how to develop a strong team identity. He
challenged our coaches and players to identify our strengths and use these as weapons to create fear in the
opposition. Dave helped us review our current environment and supported us in creating a new winning
environment."
Clive - Fulham Football Club
"A Locker Room Power Presentation was held at an away day for Chelsea Football Club coaching staff. Having spent a day observing both the first team and Academy facilities David delivered an interactive insight into the concept of LRP and new ideas that were easily integrated into an existing framework at the club to support both the coaches and players. Everyone could identify with the presentation. We will certainly focus more on our weapons in future amongst other gems delivered on the day."
Neil - Chelsea Football Club
"David delivered a captivating 'Locker Room Power' presentation to our A Level Physical Education students. He left them with an interest in the mentality required to be successful in their sports and indeed an energised outlook on life. David made them think about their role in self-belief and how to assemble their 'weapons' to deal with the present. It was refreshing for our students to have the opportunity to navel gaze and apply sport psychology for their own benefit. David, please come back next year!
Mary, Teacher - Greenhead College
I thought the presentation was great. You had me gripped right from the start, there was never a dull moment and I'll definitely be buying your book. The talk was gripping and informative, made me rethink the way I approach tournaments and how I deal with win/lose situations.
Jas, Student - Greenhead College
David will be returning. We learned a lot from his workshop and we look forward to putting the tools he gave us into action. Fun and focused this man definitely has "the edge" required for excellence.
Tony - Virginia University Basketball
I wanted to take a minute and say "Thanks" for your presentations - Locker Room Power on Friday & Four Keys to Becoming a Champion on Saturday - at our USPTA Texas Summer Retreat at the Westin Stonebriar. You are a real credit to our tennis teaching organization and I appreciate you taking the time out of your bus schedule to help educate the Texas pro's!
Many Thanks Again From All of Us With USPTA Texas!!
Craig - USPTA
David gave a presentation to the key coaching staff and me. His style is direct, humorous and interesting. The content reflected a genuine understanding of top-level mentality and a key understanding of what is required to produce high performance on a daily basis – the hallmark for all great individuals and teams and people in pursuit of excellence.
Sam - Bolton Wanderers Football Club
I used Dave's concept of separating belief and confidence to help my sales directors who were struggling. It works!!! Dave's concept has real life applications in both sport and business. Brilliant!!!
Charles Ix - Commonwealth Assisted Living
Dear David,
I just wanted to send you a brief note to thank you again for presenting at our National Coaches Conference this year. The expertise you shared with the delegates was very well received and you were a key part of the success of the event. As promised, I have also attached some images from our official photographer for you to keep.
Merlin Van De Braam - Lawn Tennis Association
Dear David
Thank you once again for speaking to our students and for contributing to the GSAL Bursary Fund. David is a straight-talking and confident speaker who was able to captivate his audience of Sixth Form students. Using real world examples from his many years as an international tennis coach and sports consultant, David inspired the students and helped them to appreciate the importance of positive-thinking and resilience linked to Locker Room Power. David's presentation was inspirational and was very well received by all who were present.
Best wishes
Paul - Grammar School at Leeds
Thank you so much for speaking to our students yesterday – your presentation was very well received and at just the right level for the students. It was also lovely to meet you and Joy.
Carol - Grammar School at Leeds
As Head of Girls' Sport, at one of the leading private schools in the North of England, I invited David Sammel as our guest speaker to the annual Sports Dinner. David was asked to present the key features of his Locker Room Power philosophy, as a way of empowering young people to reflect on the strength of the skills they possess, through competing in sport and how they can translate them into everyday life. His natural ability to engage and entertain, coupled by his international coaching reputation, ensured staff and students alike were absorbed by his key messages. One staff member and former Olympian had wished she had been given the advice as a young athlete that Dave offered, to help her cope with the immense pressure of performing at a high level. Warm, humorous, engaging and a realist - I would recommend David
Sammel without hesitation as a guest speaker, full of wisdom and insight so valuable for young people.
Helen - St Peter's
It was an absolute honour to work with you last Wednesday in the indoor courts. I thought your little tips and skill work made a massive impact on my tennis ability. I want to let you know the work you do is incredible and has made me look at tennis from other angles which makes me love it that little bit more. It would be amazing to meet you again, but I do understand you're a busy man working with the celebrities. Pop by via Kenya one time on your way to SA, we can hit a ball then. Lovely meeting you and good luck with the rest of your success.
Gaby Engel - Bradfield College
Hello David!
First of all thank you for your presentation in Sheffield. I have read your book "Locker Room Power" and it gave to me lot of things to work on. Good book and very current issue. It was also a pleasure to meet you and I am looking forward to have you here in Finland:)!
Harri – Finland Tennis Association