Procrastination wrecks our goals says Ollie Ollerton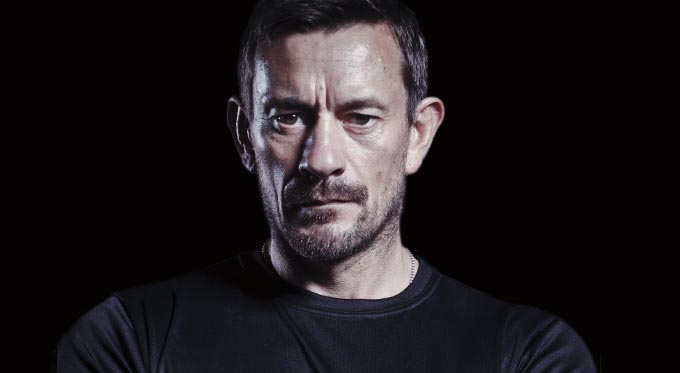 Ollie Ollerton strolls into the office and sits himself down on the supersize deckchair in the lobby, looking comparatively small against the canvas. For those who have witnessed Ollie on SAS: Who Dares Wins or have taken his corporate training course, Break Point, will know he is anything but. As we walk from the deckchair to the boardroom I ask what he learned from his time in the special forces. 
"One thing it taught me is that limitations can be broken. We are without limits. And the world is at our feet, but we have to make sure that our shoelaces are tied."
It's a subtle metaphor in keeping with Ollie's thoughtful nature. He soon clarifies that it is when there is no clarity in the mind and body that we can be tripped up in our pursuits. 
"When we start dealing with feelings and emotion, that's where the problems come in. It's about putting a process into play that is void of emotion and feelings.
"Break Point is all about making decisions in the heat of the moment, under pressure. And we get rid of that procrastination and hesitation that keeps us away from our goals."
Ollie continues to talk about how he helps some of the world's biggest corporations to cultivate a high-performance culture in his corporate training programme, Break Point, as well as on the show SAS: Who Dares Wins.
"You can't teach an organisation in a corporate structure to be totally militarised - it just wouldn't work. But there are a few things that we can take from the Special Forces world that we can integrate into the business world that will smooth their synchronicity, smooth their teamwork, synergy and make sure they follow a process to success."
"People can be great in their jobs, but they're still in their comfort zone. And that's when the ego is flaring up. You know, the ego is there because it wants to be liked, it wants to be loved, it wants to attract other people. But sometimes the ego needs to be controlled, and it's about being an emotional observer because if you don't observe your emotions, you become a victim of them.
"On the show, they learn these lessons on their own. The combination of no sleep, hunger, absolute tiredness and that seed of self-doubt is a life-changing one. This is not something that we need to teach them. This is just a natural process that pushes them to the deepest and darkest place they've ever been.
A career in the special forces is not for the faint-hearted as Ollie is quick to state.
"It takes someone with a great deal of mental robustness. It takes someone that is a visionary of where they want to be not where they are. It takes someone that has a good understanding of their beliefs, and it takes someone that massively believes in themself.

"Persistence beats resistance, that's the way we rewire people into changing their mindset. You have years and years of subconscious programming, from the time you were a child to to where you are now. So it takes a serious amount of repetition and process to instil that. So it's in an every day activity without even thinking about it. You can't change the things overnight. You need definite repetition. And you need a reason.
"Why are you there? Why are you doing it? And is that short term pain worth the reward? Nine times out of 10 it is and everyone that does hand their arm badge in or their number in, shortly afterwards they're in a world of hurt and regret."
Book Ollie Ollerton
Contact a speaker agent to book Ollie Ollerton as the military speaker for your event today. Alternatively you can bring the full Break Point experience to your workplace today. Simply complete our online booking form or call us on 0207 1010 553.