Mayweather v McGregor: Kellie Maloney & Spencer Fearon
Floyd Mayweather versus Conor McGregor is the kind of fight the world has been waiting for. And it is now less than a fortnight away. On 26 August, the pair will square up in Las Vegas in one of the most highly anticipated bouts of all time.
Mayweather, undefeated in 49 pro fights, has been World Champion in five different weight classes. McGregor, for his part, has taken the UFC by storm and is the current Lightweight Champion.
Hype around the event has been huge. The 'money fight', as it has been billed, will play out under the rules of boxing and be broadcast all over the world. Box office and bookies' records look set to be shattered.
With just two weeks to go before the clash, Champions Speakers spoke to two of the UK's most popular boxing personalities, looking for insights as to how the fight will pan out.     
Kellie Maloney, is a boxing promoter who managed the former undisputed Heavyweight Champion of the world Lennox Lewis during his 90s hayday. She also managed several other British boxing stars before undergoing gender reassignment in 2014.
Since then Kellie has become one of the most in-demand speakers on the after dinner circuit, specialising in motivation, sports and diversity. She had a lot to say about Mayweather-McGregor.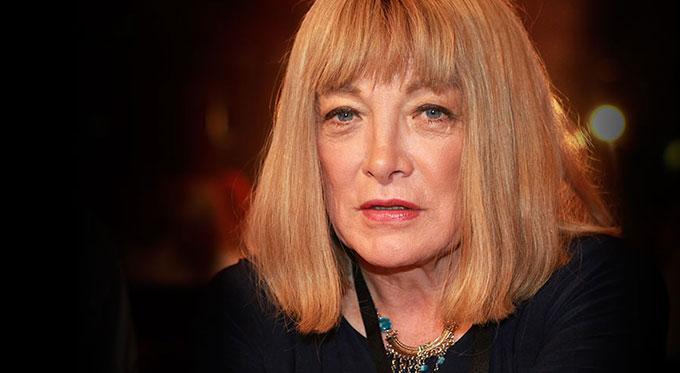 Kellie Maloney
What is your opinion on the fight?
"I won't be watching the fight. I think it's an absolute insult to the credibility of the noble art of boxing. The sanctioning body should be ashamed of themselves. This is more of a pantomime than a fight. It's purely about money but Floyd Mayweather doesn't need any more of the stuff and neither do the casinos in Vegas.
In my opinion, this fight sums up everything that's wrong with sport. McGregor is a very good fighter in his own discipline but he's only had a few amateur fights and stepping into a boxing ring is a completely different kettle of fish - he's going up against one of the best fighters of all time.
They are both very arrogant and their press conferences have been a disgrace. It's just not what sport should be about but young people tune in and think it's great. It draws attention because it's entertainment. The UFC fans, who have a particularly big following in America, actually seem to believe McGregor can win but I'd be surprised if he even lays a glove on Mayweather."
Why did the press conferences bother you?
"I just think the whole thing has been like a circus from the start and it's made money for people who don't really care about the sport. I'm a very old-fashioned boxing person and very traditional when it comes to the sport but his is not a boxing match. It reminds me of the time Muhammad Ali went to Japan and fought Japanese wrestlers. They used wrestling rules and Ali got destroyed."
Do you think the fight will last the full 12 rounds?
"It will depend on how Mayweather wants to box. If he wants to crowd around a bit he might take it the full 12 rounds. Mayweather can finish him at any time because it's a completely different discipline."
Do you think McGregor will have the edge mentally?
"He is a very good fighter, but his skills are different to boxing. He has as much chance of beating Floyd Mayweather as I have of becoming Queen of England! Mayweather has seen all of this before and there is no getting into his head.
He's a seasoned professional, he's a master of hype himself. McGregor might be doing this talking to keep his own spirits up. If his entourage is telling him he's getting to Mayweather, then they need to go back to the drawing board!"
While Kellie has strong moral views on the fight, former welterweight boxer turned promoter Spencer Fearon is more engaged with technical aspects of the face-off.  
The manager of former British Light-Welterweight champion, Spencer has spent over 20 years in the industry and in 2007 became the youngest ever black promoter.
He can be seen regularly on Sky Sports, discussing all the latest boxing issues, and he has forged a successful after dinner speaking career of his own, drawing on his experiences, both in and out of the ring. 
He supported Kellie's view that Floyd Mayweather will come out on top.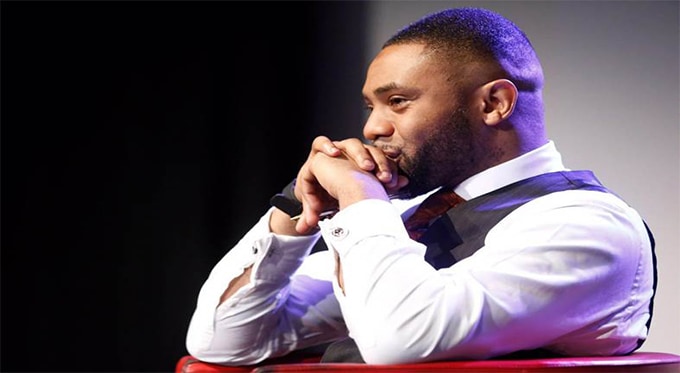 Spencer Fearon
How do you see the fight going?
"It isn't a fight, that's the bottom line. It's two completely different disciplines - it's like having the best tennis player in the world against the best table tennis player. They can't enter each other's arenas and think they are going to dominate.
You have someone like Mayweather, who hits hard but is not a one punch knockout artist. Then there's Conor McGregor, who is capitalising on the fact that he does everything Mayweather does but, because of his funny personality, is forgiven for being arrogant, whereas Mayweather isn't. Conor McGregor is more spontaneous than Mayweather will ever be, so you have to give him credit.
However, in a boxing ring that doesn't matter. You're talking about one of the greatest fighters to ever lace up a pair of gloves against a UFC fighter. They are marketing it on the fact that people don't like Mayweather. They believe people want to see him get hurt and, as McGregor is the biggest thing in UFC, they have marketed it like that.
There is absolutely no chance whatsoever that Conor McGregor will beat Floyd Mayweather. It's never going to happen. People will say Floyd is getting old but he's the consummate professional. And he's earning $250million to fight a novice!"
What will this fight do for the sport of boxing?
"There are a lot of people who don't like Floyd Mayweather but they do respect him. However, even those boxing fans who dislike him have to support him because they wouldn't want a UFC fighter to come into the sport, an unknown who has never fought in the sport, and get a win against one of the greatest pound for pound fighters of all-time.
Allegedly. McGregor boxed as an amateur in Ireland as a kid but that doesn't mean anything. I had swimming lessons as a kid but it doesn't mean I can take on Michael Phelps."
Have you enjoyed the trash talk between the two in the build-up to the fight?
"I was at the Wembley press conference and I loved every second of it. I enjoy all the hype, the bravado, the going back and forth between the two. But this is going to be a boxing match, so I don't read too much into the talk. You have a spontaneous person – McGregor - and a scripted person - Mayweather - so of course the spontaneous guy will always 'look' better."
Can you see Mayweather knocking McGregor out?
I think Mayweather will stop him. McGregor is used to fighting for five rounds lasting five minutes. To box one of the greatest fighters of all time, even if he is a jaded and past his peak, is very different. Mayweather will stop him. I don't think he will knock him out, I think Mayweather will beat him into submission.
We've seen McGregor quit in the past. The most interesting part of this has been the build-up. They've both had big celebrities opening up to them and the fact they've had thousands of people come out to see them is nice to see.
I've seen lots of Irish supporters of McGregor, who know deep down he won't win. But they'll openly tell you the opposite because they are so passionate. It's like a lion fighting a shark. In the water, the shark wins - on land, the lion dominates. But there is no way Conor McGregor will win."
With both Kellie and Spencer in agreement about the outcome, there is no doubting the fight will make for fascinating viewing on 26 August.
Both Kellie Maloney and Spencer Fearon are available to book for social, media and corporate engagements via Champions Speakers agency. Simply call us on 0207 1010 553 or fill out our online form.