Former World Boxing Champion Johnny Nelson to Speak at The John Fretwell Sporting Complex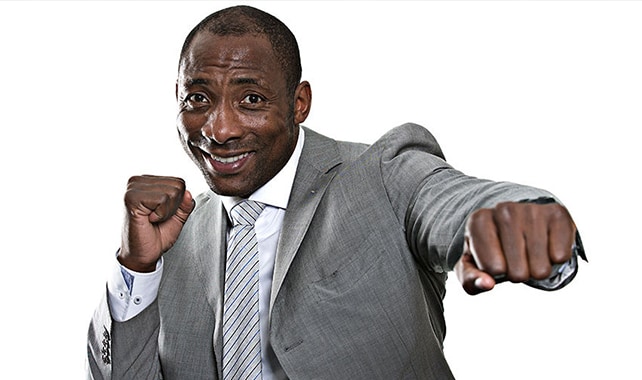 In recent months Champions Speakers have been doing an increasing amount of business with HS Presents, who host several 'An Evening With . . . ' events in the Nottinghamshire area, and give audiences the chance to get up close and personal with their favourite celebrities.
Our latest collaboration with the company will bear fruit on the evening of Saturday 19th September when former WBO World Cruiserweight Champion, Johnny Nelson will deliver a keynote speech and take part in a revealing Question & Answer session at The John Fretwell Sporting Complex in Warsop.
The Sheffield fighter held the world title for over six and a half years, defending it 13 times, and now works as one of Sky Sports' chief boxing pundits. At the September event he will meet and greet guests and give them the opportunity to pose for pictures with one of the most impressive boxing talents in recent British boxing history.
An evening not to be missed, it is just another example of the Champions After Dinner Speakers agency providing industry leading entertainment for clients across the country.
For more information on booking an after dinner or boxing speaker with our agency, either fill in our online contact form or call us on 0207 1010 553 today.