minute read
We caught up with former Aston Villa, Liverpool and Republic of Ireland left-back, Steve Staunton, to hear his thoughts on today's showdown for a place in the Premier League. Derby County overcame the odds to beat promotion-favourites Leeds United at Elland Road, while Aston Villa beat West Midlands rivals West Brom to earn a return to Wembley for a second successive Play-Off Final – but, who will make it to the final stage?
Our Director, Jack Hayes, had the pleasure of sitting down with Steve, to learn his predictions for the upcoming playoffs. Read his exceptional insight, below.
Who is Steve Staunton?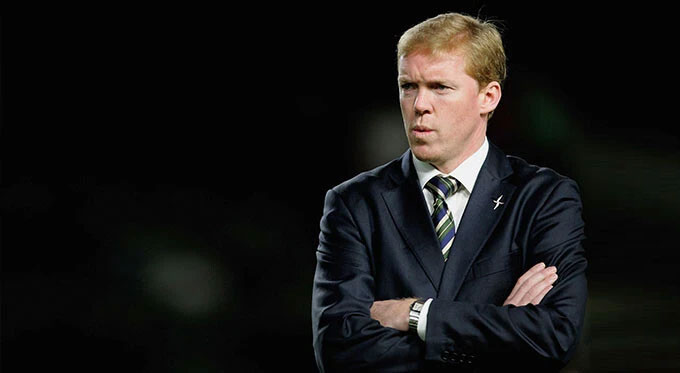 With over 100 caps for the Republic of Ireland's national team, Steve Staunton is one of the most celebrated defenders in the sport. The after dinner speaker enjoyed a thriving career as a player, before managing the Republic of Ireland and Darlington – such experiences honed Steve's comprehensive understanding of high-performance teamwork.
Since first taking to the pitch, Steve played a pinnacle role in Liverpool and Aston Villas success, securing the 1989 FA Cup and the 2001 UEFA Intertoto Cup titles, to name just a few of his competition wins. When booked for events, audiences revel in his exciting anecdotes, which include some of the biggest names, stadiums and championships in football. The ideal speaker for corporate occasions, guests will never forget an event featuring this icon of international sport.
Q: Out of Derby County and Aston Villa, who do you think will rise victorious?
"Villa were there last year. Hopefully, the experience of that will spur them on to finish the job this year. Whether it's 90 minutes or 120 minutes it's going to be a tough game. For me, it depends on which Derby team turns up. If it's the team that played at Old Trafford or Elland Road recently, Villa are in for a tough afternoon. But they've beaten them twice during the year, and hopefully, they can see it off this time. It's eleven vs eleven. The big battle for me is young Wilson against Taylor. I think Taylor can win his battle."
Q: What progress has Aston Villa manager, Dean Smith, made with the team?
"If they don't make it, they know they're knocking on the door. Before Dean came in, they weren't good enough to be in the Play-Offs. He's done a remarkable job. It doesn't matter what the result is this afternoon, he needs to be given time to get his own players in. The players are now starting to understand the way he wants them to play, and the pace they're being asked to play at. Nobody has a magic wand. But the owners and fans want success yesterday. But they've stabilised the club with Deano [Dean Smith] and hopefully, he's given time."
Q: Regarding the transition between Championship and Premier League Football, what is the secret to producing a high-performance team?
"No matter which team goes up from the Championship, they need major surgery. Unless you have a very good youth system. But as we saw with Fulham last year, the answer is not to spend fortunes and try and buy a new team. I think the way forward is to buy 3-4 quality players - try and get them in the team - stay in the division, then buy three or four new players the next season. But it remains to be seen what money is available to the manager if and when they go up."
Q: What advice would you give to rising talent, Jack Grealish?
"I've seen Jack [Grealish] since the age of 12. There's a lot more to come from him. He needs to do a lot more for the team. Not just what he does on the ball, he needs to make a lot more runs off the ball. We all know he's a talent. He has more in him. Whether we see it or not or if we're still talking about talent in another few years' time remains to be seen."
Book Steve Staunton
Here at Champions Speakers, we have a whole host of football speakers available for corporate events, functions and more. Contact us via our online contact form or by giving us a call on 0207 1010 553.