minute read
We caught up with Harry Redknapp to learn his predictions ahead of Tottenham Hotspurs' showdown with Ajax in tonight's semi-final second leg. Considering Harry's extensive career managing AFC Bournemouth, Portsmouth and Birmingham City, many respect his predictions for their accurate insight. 
As a sports speaker, his presentations include predictions for future competitions and analysis of previous pinnacle matches, ensuring an enjoyable experience for audiences of all backgrounds. To hear his first-hand account, book a football speaker like Harry Redknapp for your event.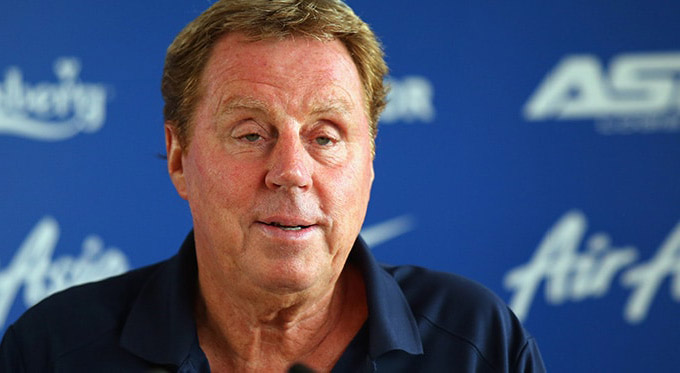 According to Harry Redknapp: Will the Dutch youngsters hold on to win or will Spurs turn the tides and set up a history-defining Champions League Final with Liverpool FC?
Q: What are Tottenham Hotspur FC's chances?
"I think Spurs can do it. They've got a great chance still. I think Son coming back gives them pace upfront which is going to be important for Tottenham and he could be a vital player for them. I think maybe Tottenham could win 2-1 which would put them through. Away goals count double."
"Ajax - I think their forms been better away from home. At home, they've not been so good in the Champions League. Most of their best results have come away from home. So I still think Spurs have got a big chance."
Q: What are AFC Ajax's chances?
"Brilliant young team. It's been great to see Dutch football become a force again. For so many years, from having great teams years ago, they've sort of disappeared, and now to have a team with the great young talent coming through again is very good for Dutch football."
Q: If Tottenham gets through to the final, can they beat Liverpool?
"I don't know about that. Liverpool was amazing last night. It was fantastic what they did last night. Amazing, one of the greatest footballing achievements, I think, of all time, I just think [it was] unbelievable. Klopp's amazing. What he did last night was amazing."
If Harry's predictions are correct, we could enjoy the first all English Champions League Final since Manchester United prevailed over Chelsea on penalties 11 years ago. And with Chelsea and Arsenal both poised to reach Europe's second competition, it could be an all English affair across Europe for the first time in modern history.
Book Harry Redknapp
To book Harry Redknapp for your corporate event, function or conference, simply contact the Champions Speakers agency by filling in our online contact form or by calling a booking agent directly on 0207 1010 553.