minute read
It gives us great pleasure to announce that Champions (UK) plc is to represent one of Britain's best-loved athletes, former World, European and Commonwealth champion, Derek Redmond. As captivating on stage as he was on the field, Derek will be an asset to the Champions family and any client who takes the opportunity to book such an inspirational figure.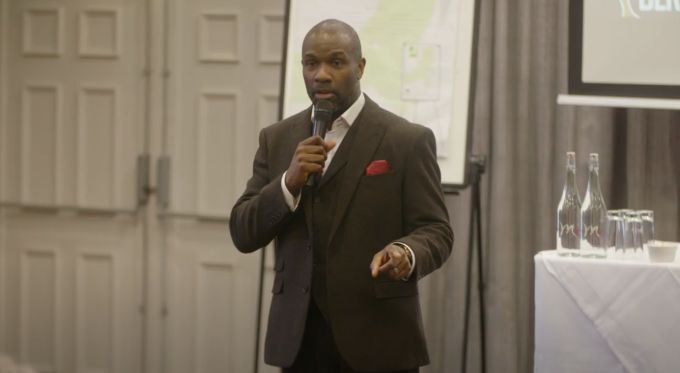 Who Is Derek Redmond?
A former 400m sprinter in the 80s and 90s, Derek rose to fame on the athletics track, after twice breaking the British 400m record with a time of 44.82 seconds. Equally impressive in the 4x400 m relay team, he represented Britain on multiple occasions, including the Gold place 1991 World Championships.
The Moment That Made a Hero
Often hailed as one of the most inspirational moments in Olympic history, Derek gained hero status at the 1992 Summer Olympics. In the much-anticipated semi-final of the 400m individual race, Derek made it just over halfway before tearing his hamstring and keeling over in pain. Determined to complete the race, despite no chance of winning, Derek hobbled to the finish line with the help of his father.
A moment the world watched in awe, hear about it straight from the source at Derek's speaking engagements.
Watch this truly inspirational moment below:
What Can Derek Be Booked For?
With such a versatile career history and skill set, Derek is perfectly suited to a range of different occasions as a speaker. Events that can benefit from Derek's experienced input include:
After Dinner Engagements,
Corporate Workshops
Sports Awards,
Motivational Events,
Charity Fundraisers
However, as such a talent on the speaking circuit, Derek can adapt to any event requirements and excels no matter the format of the occasion.
Preview Derek As a Speaker
Watch this clip of Derek recalling an anecdote from his career, to get a glimpse of his engaging abilities as a motivational speaker:
Book Derek Redmond
We are so pleased to be able to offer the opportunity to book Derek for a multitude of events. If you want to learn more about how he can benefit your next occasion, or, if you want to book him today, contact an agent on 02071010553 or fill in the online form.