After Dinner Speaker: Lord Andrew Adonis
Lord Andrew Adonis is a highly respected politician and after dinner speaker who cannot be categorised – other than he is a fiercely passionate man with cast-iron convictions who believes that government should always work to make a positive difference to people's lives.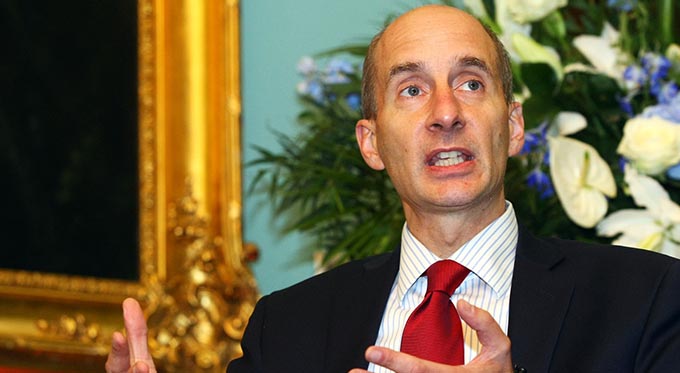 With a vast amount of experience at the sharp end of issues that really matter to people, Lord Adonis is an intelligent speaker with a voice that demands to be listened to. His impressive expertise has been garnered from his time operating across the political spectrum – at one point being Head of the No.10 Policy Unit and a key cabinet member in a Labour government, then seeing his ideas adopted wholesale by a Conservative-Liberal Democrat coalition government, and years later becoming chair of the National Infrastructure Commission under a Conservative government.
When he was Gordon Brown's Minister for Children, Schools and Families, Andrew Adonis doggedly pioneered the drive towards lifting the standards of all schools through the academies programme. When he was Minister for State and Transport, he actively led the move forward for the radical High Speed 2 rail project that links London with Birmingham, Manchester, Sheffield and Leeds.
Progressive thinking sits behind everything that Lord Adonis is involved in and as an after dinner speaker he exudes confidence and willingly shares his strategic knowledge with audiences who never fail to be delighted by what they hear.
Lord Adonis's rapier-like insight combined with a strikingly wry sense of humour make him ideally suited to speaking at a wide variety of events. Capable of customising his presentation to satisfy the requirements of any after dinner audience, Andrew is a political author of the highest calibre who is capable of entertaining and informing people in equal measures.
Want to book Andrew Adonis? Contact us today by filling in our online contact form or by calling a booking agent directly on 0207 1010 553.