One Of The World's Most Respected Behavioural Futurists & Author Of 'The Next Big Thing'
Image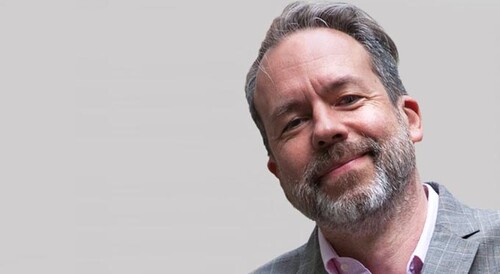 Leading futurist, strategist, author and speaker, William Higham is the CEO of Next Big Thing, a consumer trend consultant agency. He is one of the world's most respected behavioural futurists and the UK's leading Consumer Futurist.
Founding his consultancy company, Next Big Thing, in 2002, William helps his clients understand what their customers and employees will think, do, expect, demand and buy in the future. However, before this he worked for Sony, Virgin and Universal in marketing and PR, where he had the opportunity to market artists from Michael Jackosn to The Rolling Stones. It was in 2010 that William became Managing Director of OnePoll, where he worked with clients that ranged from Kelloggs to Princes, Virgin to HSBC.
With an incredibly impressive resume, William has worked with some of the biggest brands, media and industries, including Barclaycard, MTV, Retail Week, Amazon and HSBC. Not only this, but he is the man that championed Strictly Come Dancing to the BBC, warned the drinks industry about the New Sobriety, and saw the Wellbeing Consumer coming a mile off.
Furthermore, in 2009, William wrote an incredibly popular practical handbook for trend strategists, called The Next Big Thing: Forecasting Consumer Trends For Profit, which has since been translated into five different languages sinces its release. In addition, he has also been interviewed across various media and written for publications. Some of these include the BBC, Fast Company, The Economist and Ad Week.
A popular speaker at conferences and events, William uses his expertise in innovation, consumer trends and behaviour to educate and provide insight that all businesses and individuals can learn from. His engaging and inspiring talks leave audiences armed with new ways to handle their consumers and improve their business's growth.
Contact the Champions Speakers agency to book William Higham for your event today. Simply call a booking agent on 0207 1010 553 or email us at agent@championsukplc.com for a free quote.
When at corporate events, William is known to cover the following topics:
Building a Faster Horse: Five reasons why consumer-led innovation is the easiest way to boost your bottom line.
Three BIG Words: Why Control, Comfort and Community are what your customer will want tomorrow - and what it means for your business.
Securing the 'Smart Employee': How to hire, and retain, the right talent to make your company fit for tomorrow.
Culture Club: You can't progress without innovation, and you can't innovate without an Innovation Culture.
See what people had to say about William when they hired him for corporate events:
"His insights into the attitudes & behaviour of UK consumers proved highly useful" - Wayne, Head of Entertainment, BBC
"William's presentation was extremely high standard. I look forward to working with him again." - Amy, EMAP Conferences
"William is a rare talent, cutting through the hype to reveal what is really round the corner." - Jo, Insights Head, Omnicom Group
"He delivered a really engaging talk that was well-received by the audience." - Nico, Chairman of 'Media Futures
"It was a great pleasure to work with such a professional speaker as William Higham." - Birgit, Baltic Conferences, Estonia
"We hired William Higham for two events as part of the Trade Horizons Roadshow, which ran across the South West in Summer 2018. This series of events was designed to support the growth of South West businesses through international trade. William went beyond the usual whistle-stop tour of emerging trends in technology, offering unique perspective on what companies need to know to remain competitive in the 21st century. William framed these insights in a compelling, entertaining and convincing manner, encouraging delegates to rethink their approach to consumer behaviour and psychology." - Jim, Business West

"Let me start off by saying Will was amazing.  We had a few technical issues during his presentation and in fact two of his videos didn't play despite us checking these.  He continued on without these playing and carried this off perfectly we couldn't have asked for more of Will.  He then went on to do a piece for camera and network with our delegates when a lot of speakers would have just wanted to escape the nightmare scenario,  so please pass on our sincere thanks to him." - Vanessa

"William was thought provoking, had an engaging style and certainly set an agenda and context for change. The presentation definitely fitted in with the tone and context we were aiming for, so certainly pleased with the brief. Many thanks to you and William, it was great working with you both." - Mike, Philips

"Will has the unique skill of being able to identify those trends which are important and those which are just fads, then translating them into a commercial opportunity for your business." - Alex, Head of Insight, Sainsbury's

"Will's talk was a great way to start our strategy conference. He brought new, provocative insights into evolving consumer behaviours, inspiring the audience to think of new ways to serve tomorrow's consumer." - Matt, Director of Strategy & Business Transformation, Primark

"William gave us great insights into how consumer attitudes are changing, and how companies will need to adapt to better appeal to tomorrow's new 'smart' shopper." - Michaela, Senior Editor, Financial Times Global Conferences

"Will offered a unique perspective on how companies can remain competitive in the 21st century, in a compelling, entertaining and convincing manner: encouraging delegates to rethink their approach to consumer behaviour." - Jim, Department for International Trade, South West

"I want to pass on my thanks for your highly appreciated contribution to the 2020 CILT Conference and for coping with the difficult environment of Zoom, which can be a very sterile stage without any audience reaction or interaction. The breadth of the topics covered came together really well within the theme of "route to zero" and your session was superb in adding to the overall debate which is something we will be progressing during this year through our policy groups and with Department for Transport. I very much appreciate you giving up your time to prepare, present and respond to questions and know the delegates and future viewers of the content will have found it to be really valuable. On behalf of the Institute, its members and myself, thank you for participating." - Kevin, Chief Executive, CILT