Event: Ken Segall - Think Different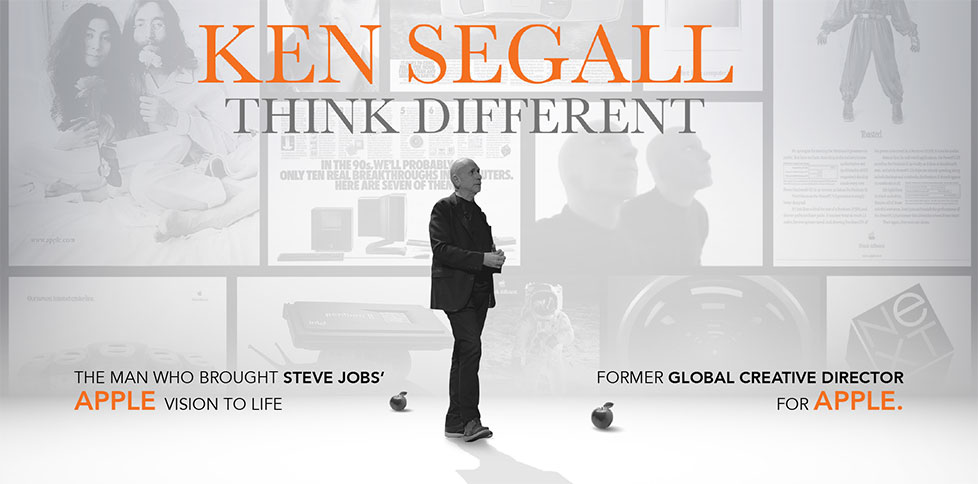 The Man Who Brought Steve Jobs'
Apple Vision to Life
The creative force behind the groundbreaking Apple ad, 'Think Different', Iconic Super Bowl half time commercials and the Apple 'i' product range, Ken Segall was the influential cog in Apple and NeXT's marketing machines for 12 years. An obsessive pioneer of simplicity, he turned complex, multifarious product lines into digestible consumer messages and emotional connections. Ken was both trusted and admired by Steve Jobs.
The New York Times Bestselling author, previously worked as the creative director of Dell, IBM, Intel and BMW, before he was charged with bringing Steve Jobs' visions to life on the page and screen during Apple's relaunch in the 1990s. Together the duo would pull the strings of Apple's greatest wave of success.
As Steve Jobs flirted with the prospect of calling his most exciting product yet, the 'MacMan', he offered Ken the chance to 'beat it'. Ken revealed 'iMac' as his alternative name for the flagship PC. Jobs hated it at first. But Segall vs Jobs had an unlikely winner, as Jobs' inner circle convinced him of the name's simplicity and potential. In doing so, Ken Segall had created the legacy for all future Apple products from the iMac to the iPad, the iPod to the iPhone.