Who Won What at the 2019 BBC Sports Personality of the Year Awards?
A welcome distraction from the political back-and-forth 2019 has brought, we have been treated to a spectacular year of sport. The Sports Personality of the Year 2019 came to recognise that, handing out accolades to those who put the hairs on our necks on end with a series of memorable moments. Here are the winners, nominees and previous winners of the top awards:
The Sports Personality of the Year 2019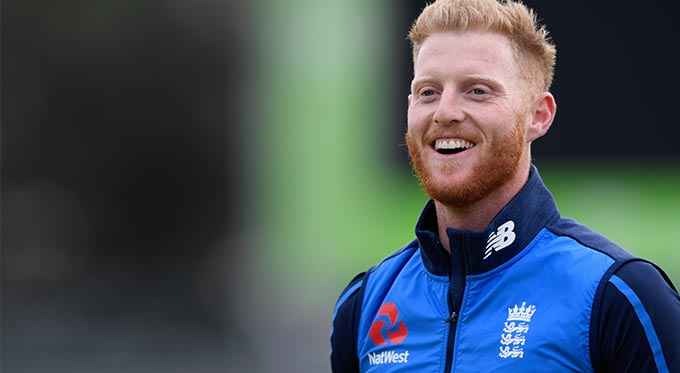 The brilliant Ben Stokes was the favourite to win, and it is not belittling the achievements of the nominees beside him to say there is no more worthy winner. Instead, it is a tribute to the stunning summer that Stokes had. In the same way that Sir Ian Botham made 1981 his own, and the last cricketer to have won the Sports Personality of the Year award, Freddie Flintoff is synonymous with 2005, the summer of 2019 will forever be the year that Ben Stokes accomplished the impossible.
2nd Place - Lewis Hamilton, 3rd Place - Dina Asher-Smith
Shortlisted - Katarina Johnson-Thompson, Alun Wyn Jones, Raheem Sterling
Previous Winners: Sir Bradley Wiggins, Lewis Hamilton, Sir Andy Murray x3, Sir Mo Farah, Geraint Jones
Cricket commentator Jonathan Agnew on Stokes' win:
"Ben Stokes has earned legendary status through his exploits on the cricket field this summer and his Sports Personality of the Year award underlines how much the British public admires him."
Lifetime Achievement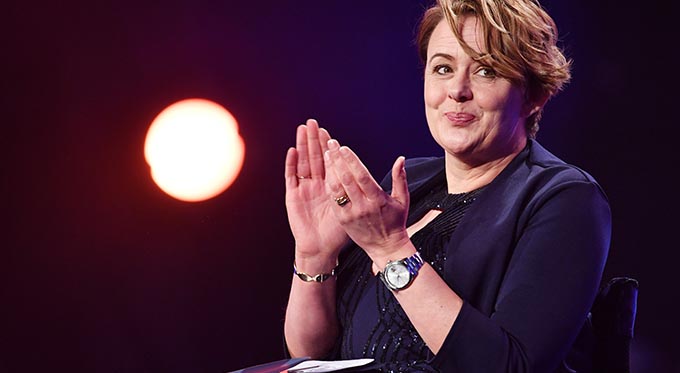 Baroness Tanni Grey-Thompson has served the world of sport in every way possible. A 16-time Paralympic medallist, a 30-time world record breaker, a five-time marathon winner, a life peer in the House of Lords, a broadcaster, pioneer, advocate and ambassador in sport, for disabled people in sport and even welfare reform - Tanni has simply worked wonders. A trusted voice for the people she represents and a remarkable sports personality who has set a blueprint for all who follow her into wheelchair racing - this is an award comprehensively deserved.
Previous Winners: Sir Alex Ferguson, Lord Sebastian Coe, Dame Jessica Ennis-Hill, Billie Jean King
What did Baroness Tanni say on acceptance?
"It's been an amazing journey to see where the Paralympic movement is today. For young people today we have to make sure they have an opportunity to get active and play sport.
"Twenty years ago, Nelson Mandela said sport has the power to change the world. To my friends and family that helped me, thank you for putting up with me."
Helen Rollason Award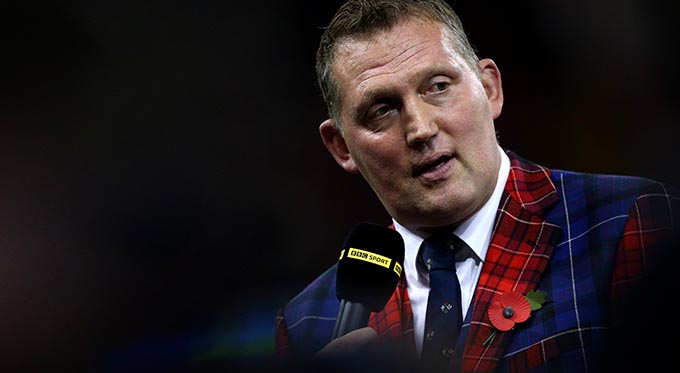 Recognising outstanding achievement in the face of adversity, the Helen Rollason Award which is in its twentieth year was awarded to former Scotland rugby star Doddie Weir. In 2016 he was diagnosed with Motor Neurone Disease before launching his charity, the My Name'5 Doddie Foundation which has served to improve the lives of those with MND, and aid research.
What did Doddie say in his acceptance speech?
"This is the closest I've ever got to a trophy so it's very nice! What a great Christmas present this has been and to raise awareness of MND.
"From playing sport, I've got a bit of spirit and fight and my spirit is to find a cure for MND. My foundation has raised nearly £5m, the recognition and support has been staggering."
Sport has taught me to enjoy myself because you don't know what's next so tonight will be pretty special."
Previous winners: Ben Smith, Bradley Lowery, Billy Monger
Team of the Year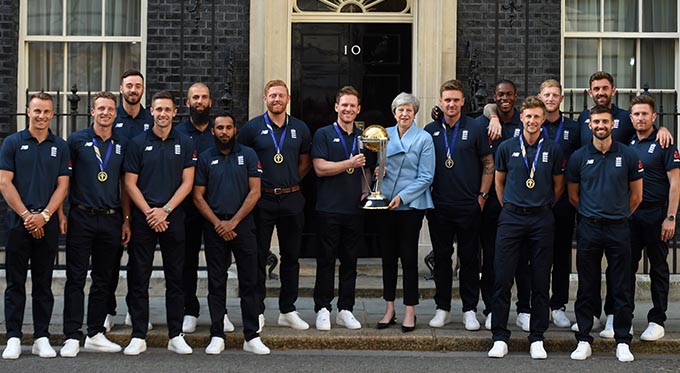 The ICC World Cup-winning England team bounced back from a humiliating group-stage elimination in 2015 to take the grand prize after a memorable tournament in 2019. Culminating in a Super Over, Ben Stokes and Jos Buttler's recovery turned a stuttering performance into an unlikely victory. Inspiring future generations and bringing widespread joy across the country - England's World Cup-winning team were deserved winners here and have played their way into the history books.
Previous Winners: Great British Davis Cup Team, Leicester City FC, England Women's Cricket Team, England National Netball Team
Young Sports Personality of the Year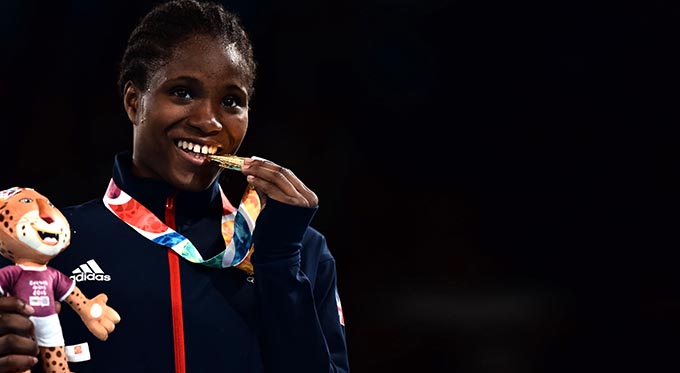 18-year-old boxer Caroline Dubois won the award after winning gold at the European Youth Championships for the fourth consecutive time. BBC boxing commentator, Mike Costello even said "I am having to slam on the brakes because I am tempted to call Caroline Dubois the best female boxer I have seen" after her victory in the Youth Olympics in 2018.
2nd Place: Maisie Summers-Newton, 3rd Place: Sky Brown
Previous Winners: Wayne Rooney, Sir Andy Murray, Tom Daley
Greatest Sporting Moment
Jos Buttler breaking the stumps to win the ICC World Cup was voted as the top moment in British sport this year. At the end of an intense Super Over, Jos Buttler smashed into the wickets to run out Martin Guptill of New Zealand and secure an unlikely win.
Nominees: Vincent Kompany's 25-yard winner against Leicester City to help seal the Premier League title, Divock Origi's winner to book Liverpool a Champions League final place against Barcelona, Lucy Bronze's goal in the World Cup quarter-final, Ben Stokes' match-winning innings in the Ashes and Suzann Petterson's final putt of Europe's Solheim Cup win.
Coach of the Year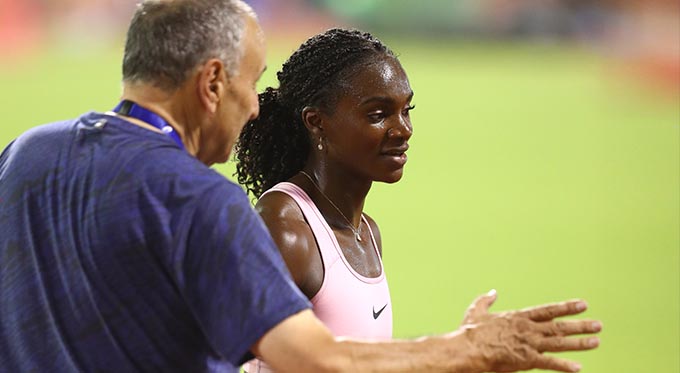 John Blackie was awarded the Coach of the Year award after leading third-place nominee for the Sports Personality of the Year award, Dina Asher-Smith to World Championship gold. It was only the second time the winner has come from the world of athletics.
Blackie was presented the award by Asher-Smith who said:
"John deserves this so much. I found out on Wednesday and I cried on the train."
"He is so inspirational and so selfless."
Unsung Hero
When you win the BBC Sports Personality Unsung Hero award ?

Huge congrats to Kieren Thompson ?

Watch #SPOTY
? https://t.co/wpd4LBiylk pic.twitter.com/yWJF4gbgea

— BBCSPOTY (@BBCSPOTY) December 15, 2019
Kerian Thompson won the award for his role as a volunteer running the Helping Kids to Achieve community project in Nottingham. After being badly injured in an attack in his teenage years, Keirin was inspired to "make change in Nottingham". Using his own money to fund the initiative, as well as running events four nights a week, Keirin has made a real difference to the lives of people in the most deprived areas of the city.
World Sport Star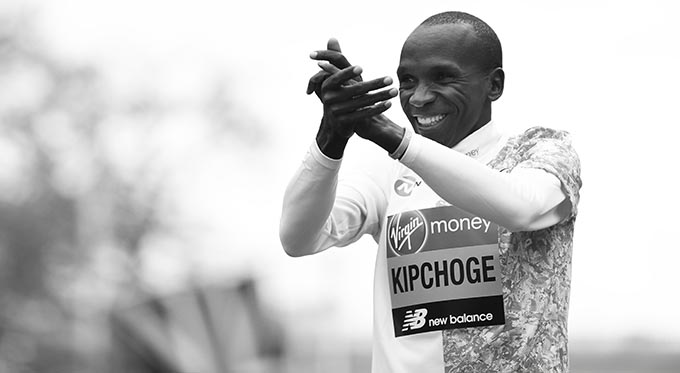 In October, Eliud Kipchoge became the first person to run a marathon in under two hours. After winning the London marathon for the fourth time in 2019, he went one further, completing the Ineos 1:59 Challenge in Vienna in 1:59:40 - breaking his own and any other past marathon record.
Nominees: Siya Kolisi, Tiger Woods, Megan Rapinoe, Simone Biles, Steve Smith
Who's Next?
It has been a year where sporting superstars came to the fore to deliver moments that changed lives, both through their efforts on and away from the field, track, pool and more. Let's hope 2020 serves up such the juggernaut of excitement we have come to expect from 2019. With Tokyo 2020 on the horizon - we sure hope it does.
If you'd like to feature a famous sports personality from any sporting discipline, from football to athletics and beyond - browse our incredible range of speakers today. To book, contact us by filling in our online contact form or by giving us a call directly on 0207 1010 553.