What Happened at Comic Con 2014?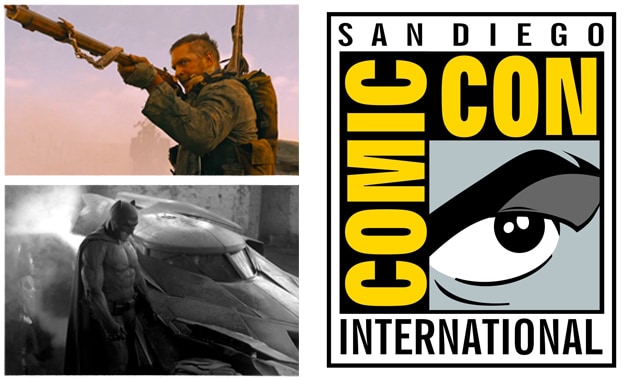 With the inaugural Comic Con in 1970, the world's most famous festival of all things film has come a long way from 145 comic book enthusiast gathered in San Diego. Last weekend, 170,000 fans flocked to the Californian city to see and hear the latest news from some of the world's largest show and film producers.
Kicking off the festival on Thursday, Matthew McConaughey previewed his new film, Interstellar, portraying a dystopian world where all space travel has ceased. Teasing guests by saying, "I can tell you a lot, but I'm not going to", Interstellar is one of the most anticipated films of the year.
Perhaps one of the most frenzied reactions of the Comic Con this year was of the explosive first clip of Mad Max: Fury Road, starring Tom Hardy and Charlize Theron. The film has been delayed several years, yet a release date of May 2015 combined with a new teaser trailer first aired at Comic Con have sparked new batches of enthusiasm for the film, proving that it is well worth waiting for.
Other superstars were in attendance to promote blockbuster films set for release in the near future, including Ben Affleck and Henry Cavill, the two stars of the forthcoming Batman v Superman as well as the cast of the new Avengers film, The Age of Ultron.
Comic Con has once again given the world an insight into what budding fans can expect from the film superheroes and characters they love. The 2014/2015 season of films looks to be set for another spectacular array of big screen blockbusters.
For a range of actors, actresses and event hospitality experts, contact Champions Speakers today to discuss the options for your event or production by calling 0207 1010 553 or filling out our online form.