What Can a Teamwork Speaker Offer Your Employees?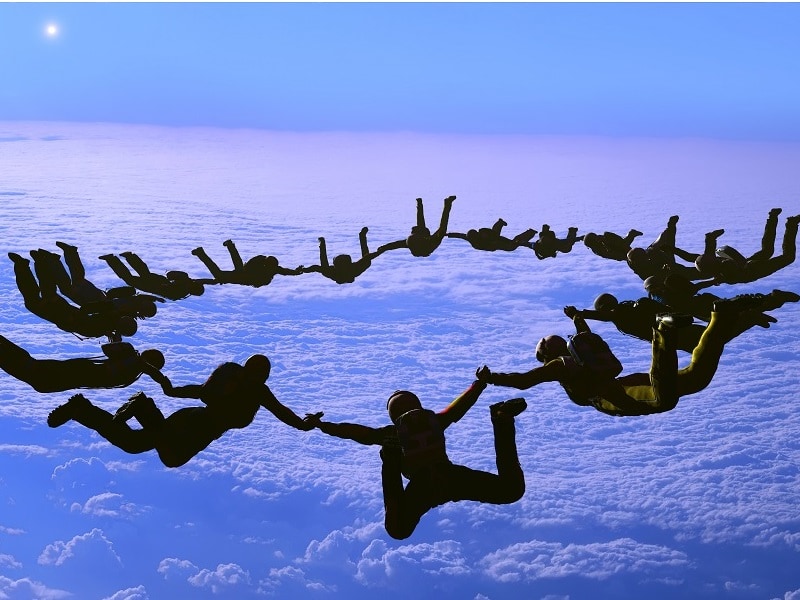 To achieve success in any field, teamwork is absolutely essential. Nobody can go at it alone – whether in the corporate industry, the military, sport or anything else, everybody needs to know their role and pull their weight accordingly. Even seemingly solo endeavours, such as tennis, will often require background planning, training, coaching and so on, carried out by a group of people.
Getting a team working together in harmony, however, is easier said than done. Differences in opinions, bad man management, having to carry out tasks and roles outside one's comfort zone and plenty more issues can compromise the smooth running of a team and cause it to underperform or even collapse.
Because of this, it is important to get the right coaching and instil employees with the right values to get a team singing from the same hymn sheet and working to its full potential – and Champions Speakers can get you the best teamwork speakers for the job.
One such speaker on our books is Pete Cohen. Gifted with an impressive ability to inspire, motivate and galvanise people, Pete truly understands the way the human mind works. Using this exceptional skill, he is able to maximise potential and unlock talent in any team.
He is one of the UK's leading corporate performance coaches and motivational business speakers, a published author and an established media personality with more than 20 years' experience in addressing and inspiring all kinds of teams.
Champions Speakers spoke to Pete and asked him a number of questions regarding cooperation, leadership and a happy workforce – all key factors in establishing a strong and harmonious team.
What's the key to cooperative and prosperous teamwork?
Everyone needs to be singing from the same hymn sheet, sharing the same vision and values, and working together towards a common goal. By making your employees feel like they are a crucial cog in the machine and keeping it simple, you can get them to buy into that mantra, and the outcome is a galvanised, efficient and effective workforce.
What traits or skills make a good leader in business?
A leader, as opposed to just a "boss", is a go-giver, not a go-getter. They help other people, they know what makes them tick, and they understand their employees and treat them with empathy rather than with an iron fist. These traits enable a leader to get the best out of their workforce.
What aspects in business result in achieving a happy workforce?
People need to feel valued in their job, both in terms of how the company sees them and how they see the company. An employee needs to feel that the work they're doing day in and day out is making a difference, and at the same time the company needs to give them recognition for what they do. We spend a huge part of our lives at work, so it's important that work gives us a sense of purpose.
To hire Pete Cohen as a teamwork speaker for your event or conference, or to enquire about our other teamwork speakers, get in touch with Champions Speakers by filling in our online form or calling us on 0207 1010 553 today.