West Indian Cricket's Decline Explained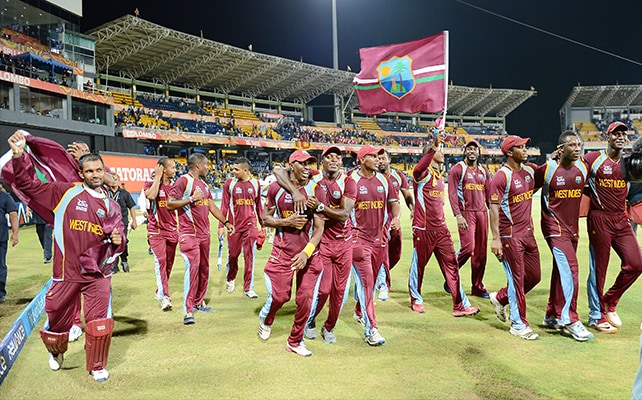 Despite being the reigning Twenty20 World Champions, the days of West Indian cricketing domination are long gone. The current side is a shadow of the team that routinely put all comers to the sword in the late 1970s and throughout the 1980s and lacks the finesse and aggression embodied by the likes of Sir Viv Richards, Clive Lloyd, Joel Garner, Michael Holding, Malcolm Marshall and Gordon Greenidge.
The history of West Indian cricket reads like a 'Who's Who' of the game, with legends such as Sir Garfield Sobers and Sir Frank Worrell dictating to opponents in the 1960s and cricketers of the calibre of Brian Lara, Courtney Walsh and Curtley Ambrose inheriting the mantle of the iconic 1980s team. These days the conversation centres less on quality and more on how it all went wrong. Champions Speakers has a broad selection of wonderful cricket speakers ready to explain this decline at your company's event and the issues are more complex than at first glance.
Much of the blame is laid on the contemporary cultural dominance of American sports in the Caribbean. West Indians have complained that kids have been lured away from cricket by the riches on offer in basketball and American football, plus the emergence of Usain Bolt and others has enhanced the appeal of track and field. Yet Sir Viv Richards believes that to be a "weak excuse" that allows administrators, too often with little playing experience of their own, to escape blame.
The West Indian Cricket Board has allowed pitches to deteriorate and slow down leaving less scope for aggressive bowlers to profit - indeed, Curtley Ambrose has bemoaned the lost art of batsman intimidation. Poor pitches are certainly bad for batsmen's confidence and can be said to give bowlers, especially spinners, a false sense of their own ability.
In recent years, the Board has developed a habit of falling out with the players, mainly over money, and chopping and changing the coaches, captains and chief executives to the detriment of continuity. Despite an official insistence on standardised training methods, they tend to differ from territory to territory and there is no consistency on either the technical or philosophical level. Due to a lack of cash, the First Class season is half as long as in almost every other cricketing nation so players are starved of meaningful playing time.
Others point to a crisis of confidence, arguing that a sense of defeatism has created a self-sustaining cycle of poor performance. While that is hard to gauge, experience is no longer passed on in the dressing since the bona fide role models dried up. Since Lara's departure, Chris Gayle has been the West Indies' sole world class performer and his Twenty20 remuneration is seen by younger players as something to aim for rather than the ability to bat for a day and a half.
There is hope, however. The Board's resistance to change appears to be weakening and they have signalled that the problems will not be solved unless they are addressed across the spectrum, from the grassroots up to first class level. The season is being doubled in length and there is talk of 'professionalising' the game with improved regional player contracts.
West Indian decline has robbed cricket of much of its romance. For the benefit of the game we must all hope that the changes currently being instituted go some way to returning the Windies to their rightful place at cricket's top table.
To book Sir Garfield Sobers or any one of our fine stable of cricket speakers for your corporate event, fill out our online form or call Champions Speakers on 0207 1010 553.