The Ultimate Guide to Booking a Speaker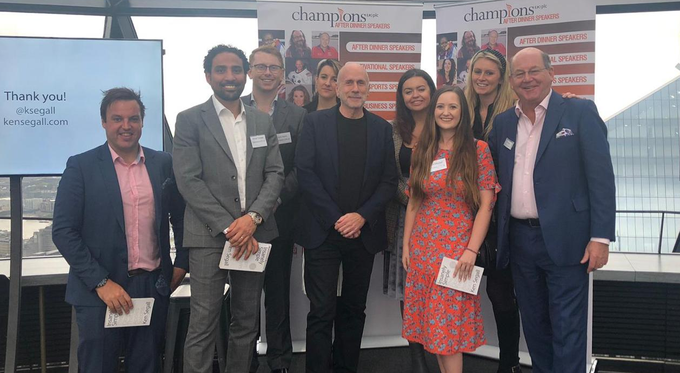 What this article covers:
Is booking a speaker the best option for you?
Booking a speaker for an event can add a sense of refinement, creating a sponge for attendees to feed on their expertise - allowing audience members to establish a fresh perspective. Ultimately, the intent of your engagement dictates whether booking a speaker is best for your event, but here are some instances when hiring a speaker is a great option.
You want to:
share specialist advice and insight with your team
deliver a specific message to your wider team
utilise the power of storytelling to inspire
motivate your workforce 
spend over £1000 on a speaker
Why book with a speaker agency?
A good speaker agency offers added value. Let's explore the resources that go into finding, deciding on and booking a speaker for an event, and show you why a speakers bureau is the easiest, most time effective and cheapest solution available.
Access the best
Thousands of incredibly talented professional speakers makeup Champions' handcrafted roster of international speakers. From those who have thrived under pressure to those who have turned adversity into their very own fairytales - our speakers are able to capture the imagination of event-goers every time.
Professional Service
You can rest assured that our dedicated team of booking agents have been around the world experiencing our speakers first-hand. Knowing how to find a public speaker who suits your event needs is not usually something that comes for free. Except...with us, it does.
No hidden fees
At Champions Speakers, we charge our commission to the speaker, meaning you are getting our expertise completely free. You could spend hours and weeks arranging the ins and outs of a territory that may be unfamiliar to you, or you can get us in to help you find a speaker for you - free of charge.
Contracts & specifics
Contracts can be long-winded, nonsensical and plain boring. We only draw up contracts that make sense; ones that don't overelaborate and only say what is necessary. We don't hide behind walls of A4 but put everything on the surface for you to see. We arrange everything meaning you can relax in the knowledge that we have you covered.
Zero drama
If in the unlikely and incredibly unfortunate event that your dream speaker cancels for any reason ahead of the engagement, and up to the final moments, you don't have to stand to lose thousands. Champions can arrange an alternative speaker without delay meaning any issue doesn't have to be unsolvable.
What kind of speaker will appeal to your audience?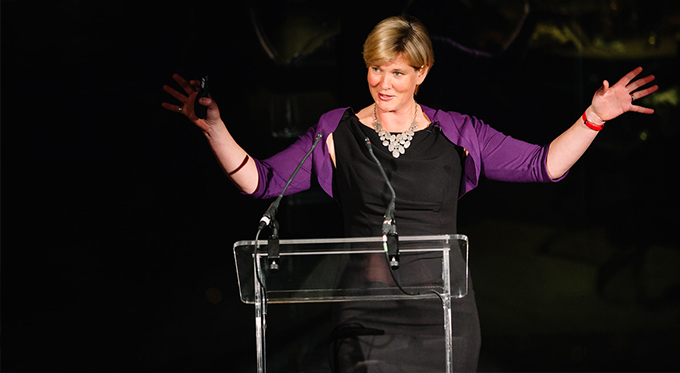 We commonly get asked what the difference is between a motivational speaker, an after-dinner speaker and a keynote speaker. Here's a quick-fire guide to find the right one for you. 
Motivational Speaker
Using their own experiences, know-how and research a motivational speaker is able to design a structured speech that taps into the message you wish to express at your event.
Inspirational Speaker
The best inspirational speakers can take your breath away, can move your emotions up and down, make you want to change, make you better, stronger and more focused on your ambitions. Their stories can encourage others to follow their lead.
Keynote Speaker
A keynote speaker is a credible resource of information on a certain subject. Having worked in the upper echelons of a specialist field they are well-placed to make observations and impart advice that can drive a business closer to their goals.
After Dinner Speaker
Entertainment lies at the heart of an after dinner speech. Through carefully crafted anecdotes and stories, an after dinner speaker is able to offer a speech that merges human interest with humour to create memorable corporate engagements.
Event Host
An event hosts role is to intertwine all aspects of your event to create a flowing presentation of your event agenda. Often with charm and wit, they are able to expertly introduce each segment of an evening to ensure guests remain entertained.
Should you hire a household name or a specialist speaker?
When booking a speaker for an event, there is always a question mark over who's best? Do you want a famous face or a specialist? Should you be in a financial position where you can choose between a household name or a specialist speaker - you need to consider your corporate event goals.
Celebrity Speaker
Can attract a wider audience 
Instant respect and recognition
Can bring media attention
Specialist Speaker
When weighing in on a specific topic
Delivering on message
Sharing industry insight
Specialists can cover a number of different topics. At Champions we work with experts in areas including:
You can find a wider range of speaking topics here
Do all agencies cater to all budgets?
Many agencies will appeal to as many budgets as possible and be able to offer you a shortlist of speakers under a range of prices. Though much of this depends on the contacts available to them. At the Champions Speakers agency, we pride ourselves on being able to supply talent ranging from £1,000 to £500,000.
Having worked with globally-renowned entrepreneurs and business figures, international sports stars as well as television presenters and industry experts, we are confident in our ability to supply speakers for any event from the smallest to the biggest.
How to book a speaker for an event
Finding the perfect speaker can be hard work. It can be frustrating getting knocked back by a speaker and a whole lot harder negotiating a fee for their services. At Champions, we are well versed in dealing with speakers each and every day and have built strong relationships internationally, which have allowed us to flourish as a leading speaker agency both in the UK and overseas.
We can advise on where to start and finish your search, allowing you the freedom you need to make the best decision for your event. Here is our suggested process for sourcing talent for your event:
Step One - Browse
Browse our website. Click through our categories and read the personal stories and testimonials of our speakers, as well as watch videos of them in action. Decide on a shortlist of speakers that you feel are well-suited to your event. Send us your list with details of your brief and budget. Alternatively, call us right away and we will get to work on your request.
Step Two - Get a Quote
We will get back to you right away with speaker prices and an overview of their abilities of a speaker, allowing you to gauge whether they are the ideal speaker for you. We can also provide alternative speakers across a range of prices to help you to decide on the best option.
Step Three - Finalising Booking
Once we have clarified the possibilities for your event and you are happy with the qualities of the speaker you have chosen - we will finalise the booking with you, liaising with all parties to make sure everything is in place for your event.
Step Four - Briefing
The contracts are in place, your speaker is booked. But we're here to make sure it all goes brilliantly. We arrange communications between both parties and ensure you have control over the core messages in a speech. 
Step Five - Feedback
We like to get a feel for how you're event went, and love to hear your feedback. We also offer a multi-booking discount if you would like to work with us again!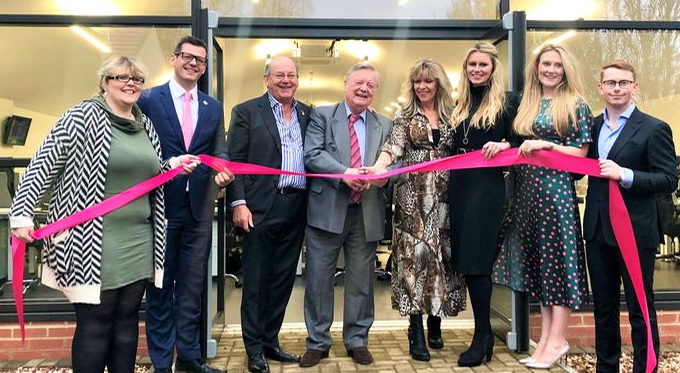 Who are Champions Speakers?
"Champions were a delight to work with. From the initial inquiry all the way through to feedback after the event, they were responsive and on hand for any queries we may have. Lucy was proactive in setting up meetings and ensuring that both Francesca and I had everything we needed for the awards evening. Thank you for creating such a smooth process and I look forward to working with you in the future." - Hannah, Financial Times
Champions Speakers is a family-run business that, in 18 years, has risen to become a leading international speaker agency, dedicated to providing world-class talent suited to the exact specifications of our clients. Putting the needs of our clients first has allowed us to excel ahead of the competition, and grow exponentially to the position we are in today.
Acts & speakers arranged for 2000+ events every year
Booked in 63 countries around the world
5000+ acts available 
browse 50+ categories on our website
125+ booking agents & support staff 
Award-winning British business 
Recognised in The Sunday Times, The Telegraph & London Stock Exchange
100s of positive testimonials from our clients
Offices in London & Loughborough
Celebrity management service & booking agent
Whether you are an event planner or a forward-thinker; a CEO with a mission or an HR executive short on time - we are here to make booking a speaker for an event the easiest thing you'll do this week.
Browse Our Speakers
Go ahead, find a UK speaker or international authority that suits your requirements and we can build a shortlist of talent surrounding your every need. We suggest starting by browsing our speaker topics. 
If you still have some questions remaining on booking a speaker, prices and anything else, you can see our FAQs.