Top five teamwork after dinner speakers
"Coming together is a beginning. Keeping together is progress. Working together is success." -Henry Ford
As one of the world's greatest ever business magnates, Henry Ford knew all about the importance teamwork can have when it comes to achieving success. There are a wide range of professions in numerous sectors in society but all have one thing in common. Teamwork is paramount.
Teamwork is also vital when it comes to success in a sporting capacity. Some of the greatest sporting moments in the country's history (think football 1966 and rugby 2003) were built on the foundations of teamwork and here at Champions Speakers agency, we have an abundance of teamwork speakers who are able to give their insight from their various careers at your private event or corporate conference. Below is just a selection of the teamwork speakers we can offer who are sure to give you a boost.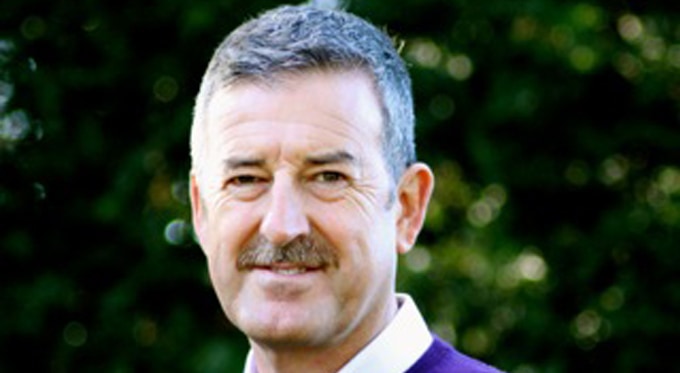 Andy Wyatt
When you are piloting military and aerobatic aircraft at high speeds, then teamwork is absolutely essential. Andy Wyatt is a pilot for the iconic Red Arrows who joined the RAF aged 18. Exceptionally talented, Andy and his team showcase their immense flying skills internationally at events across the world.
You cannot afford to put a foot wrong when doing these type of displays and so teamwork and trusting your colleagues is absolutely essential. Working with the British air force and Red Arrows for all of his working life has made him an excellent teamwork speaker as he is able to share his expert insight and fascinating anecdotes with audiences. In total, he has flown over 16,000 hours in a wide-ranging array of aircraft and he is also a member of the world's only formation aerobatic wing walking teams.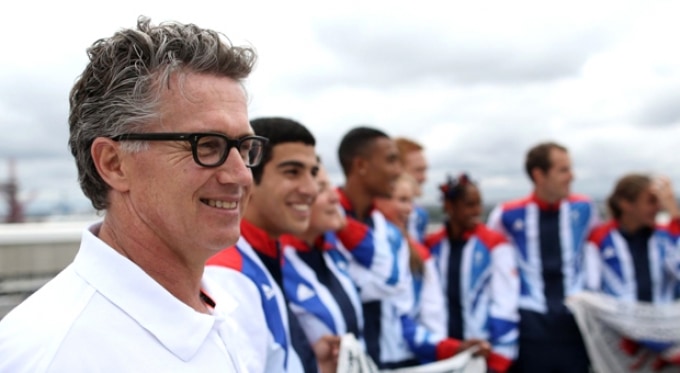 Charles Van Commenee
When you think of the London 2012 Olympics a few iconic images spring to mind. The glittering opening ceremony, Greg Rutherford leaping to gold and Mo Farah's 'Mo-Bot' after clinching double Olympic gold in the 5,000m and 10,000m.
One man you may not immediately think of is Charles Van Commenee, who worked as the head coach of Team GB. A true unsung hero, Charles first got into coaching at the age of 18 and displayed his fantastic teamwork ability straight away. He is perhaps best known for working as Denise Lewis' coach for a number of years helping her become Commonwealth and European champion in the heptathlon. She also won Olympic gold at the 2000 Sydney Games, Charles' first Olympic gold as a coach. One of the most sought-after teamwork speakers on the circuit, Charles can talk about what it's like working with world-class athletes at the highest level.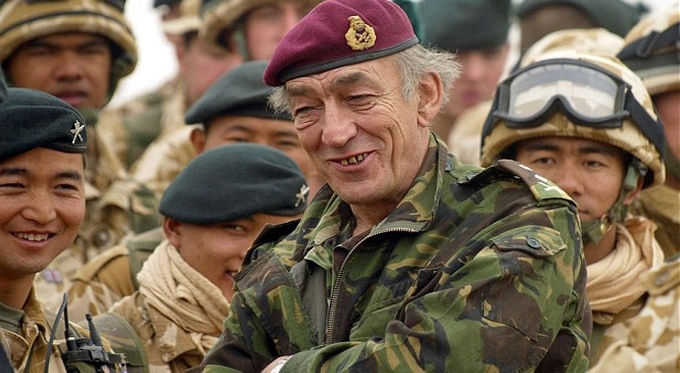 General Sir Mike Jackson CBE
Being a member of the armed forces is perhaps where teamwork is most important. As it literally can be the difference between life and death. General Sir Mike Jackson CBE held the highest position in the British Army until 2006 when he was their Chief of General Staff. The highest profile General since World War Two, Sir Mike lead teams in some of the world's most war-torn areas including Iraq, Bosnia and Kosovo.
He also served in Northern Ireland during the historic Bloody Sunday conflict, and his fascinating tales of life on the front line make him the perfect teamwork speaker.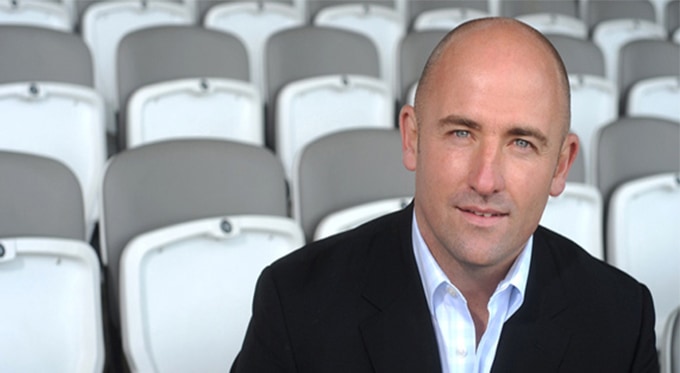 Jeremy Snape
A former English cricketer turned psychologist, Jeremy Snape has worked in the sport industry for over 25 years and knows exactly what makes a successful team. Starting out with Northampton in 1991 he was part of the team that won the NatWest Trophy in his first season as a professional.
Captaining Leicestershire to two T20 Cup victories, Jeremy knows exactly what it takes to be successful as a player and can share these insights with audiences as a teamwork speaker. Since his retirement in 2008, he has established himself as an excellent sporting psychologist helping people excel in their respective sports. To date he has worked with Premier League side Crystal Palace, England's Rugby Union team and IPL side Rajasthan Royals instilling his strong teamwork values on them.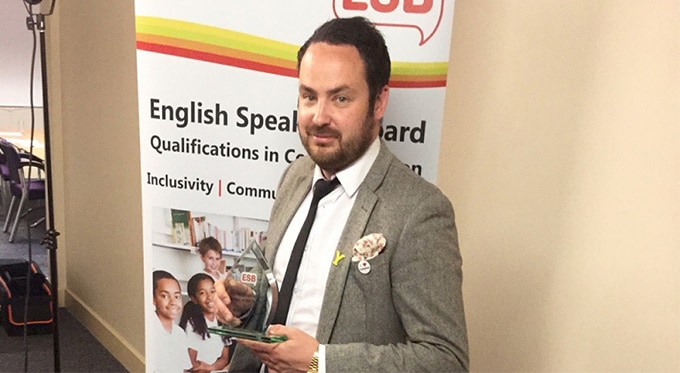 Matthew Burton
A dedicated teacher who was part of the popular documentary series Educating Yorkshire in 2014, Matthew Burton warmed the hearts of the nation when he helped year 11 student Musharaf Asghar find his voice after he suffered from an acute stammer.
Having recently watched the popular film The King's Speech, Matthew decided to see if Musharaf would have more success listening to music whilst reading Margaret Atwood's The Moment poem. With Matthew's support Musharaf managed to give a flawless reading and even gave an end of year speech to his classmates showing how far he had come. This achievement would not have been possible if it were not for the teamwork the duo showed, something Matthew can discuss in his after-dinner speaking engagements.
Book teamwork speakers today by calling us on 0207 1010 553. Alternatively, visit our website and complete our online form.