Top 5 Motivational Speakers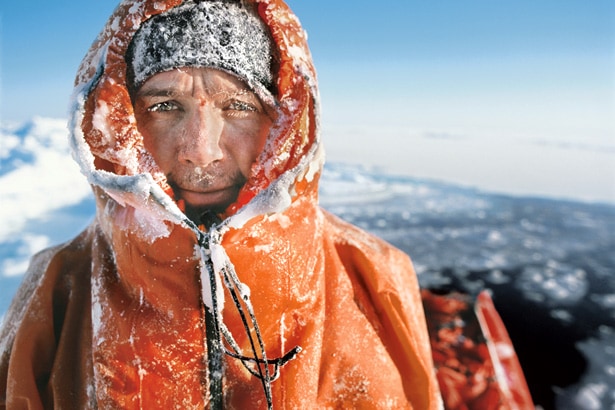 An extraordinary character, Pen Hadow has survived and conquered some of the most hostile environments on earth. Pen's experiences in these conditions and the mindset needed to succeed allows him to be a wonderfully insightful and intriguing motivational speaker.
Pen became the first person to trek solo without resupply from Canada to the North Geographic Pole, undisputedly the toughest route for any explorer. Delivering his presentations with impact, engaging with the audience with the severity of the life challenges he has faced.
Co-Founder of Innocent Drinks, Richard Reed took the very basic principles fruit smoothies and vegetable pots and turned it into an international business alongside two of his university friends. With turnover in the hundreds of millions, Reed and his partners sold their stakes in the business to Coca Cola in 2013.
Richard is ideal for business clients, providing a motivational take business acumen as well as acting as an ideal spur for workplace morale and productivity.
A record-breaking mountaineer and adventurer who became the youngest woman to scale Mount Everest in 2010, Bonita Norris is an inspirational character to anyone aspiring to be more. Bonita's thirst for self improvement and her quest to break records has seen her be recognised as a wonderful motivational speaker and as delivered after dinner speeches around the world as a result.
Bonita has also turned her hand to TV presenting, having presented Red Bull Cliff Diving on Dave, where she was applauded for her cool, calm and collected presenting style.
The mastermind behind the 2012 London Olympic Games, Lord Sebastian Coe is a former middle distance runner who played his part in fierce rivalries and wonderful races throughout his career, much to the enjoyment of spectators. Lord Coe has become a prominent motivational speaker, taking his experiences from both his sporting career as well as his time in business and politics to deliver a powerful message to audiences.
A four time Olympic rowing champion, Matthew Pinsent CBE is one of Britain's most successful British athletes of any sport.  Beginning his career at Eton College, Pinsent went on to win 10 World Championship gold medals and experienced sport on an elite level. Matthews talks as a motivational speaker focus on the importance of teamwork and the dedication needed to succeed in high pressure environments.
A motivational speaker adds a star quality to any social or business event, boosting morale and providing people with an insight into a life very led differently from theirs.
If you are interested in booking any of our motivational speakers, either fill out one of our online forms or call us on 0207 1010 553 today.