'They've All Played a Blinder' - Shilton on LCFC Title Triumph
On Monday night, as Tottenham's last-ditch attempts to salvage victory at Stamford Bridge descended into a blur of yellow cards, Leicester went into rapture. Having been written off all season, underestimated by all and sundry and their resolve and stamina called consistently into question, the Foxes had finally secured the most unlikely Premier League title victory.
This small provincial city in the East Midlands has enjoyed sporting success a good few times before but never of this nature or magnitude. Fireworks illuminated the sky, the King Power Stadium was the scene of the biggest impromptu party Leicester has yet seen and some even swore they heard King Richard III spinning in his newly consecrated grave.
Having made almost 300 appearances for City early in his career and having played a pivotal role with Nottingham Forest in another improbable romp to top-level triumph, Peter is perhaps better placed than anyone to run the rule over Claudio Ranieri and his men. And the media turned to him in their droves for reaction.
Speaking to BBC Sport and Channel 4 News among others, he was fulsome in his praise for the likes of Jamie Vardy, N'Golo Kante and Riyad Mahrez and expressed his admiration for the achievement of an Italian manager many City fans seriously doubted upon his appointment just last summer.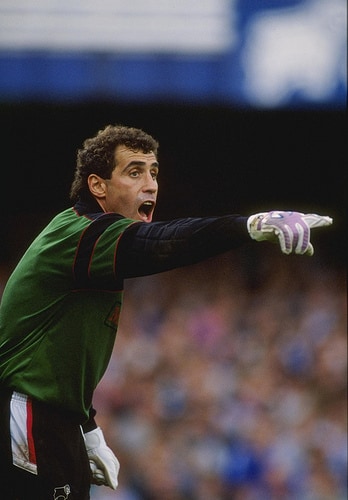 But, as ever, he saved a few special thoughts for this site. Asked about the key components of Leicester's incredible feat, he told us how much the whole club had contributed.
"It's clear to me that the club is run very well from top to bottom. The directors have made a number of excellent decisions and been rightly low key. Right down to the groundsmen, hospitality people, day-to-day general staff and even the guys on the turnstiles, they've all played a blinder."
"The scouts have to take a lot of credit for bringing in the right players but Claudio and his coaching staff have been outstanding. They've kept the squad's feet on the ground, even while they've been doing so well, and maintained a great sense of togetherness and team spirit. Their discipline has been incredible in the circumstances, especially when you look at how Spurs went into meltdown against Chelsea."
"The team's really well-balanced and strong throughout. The goalkeeper has won them a lot of points and Wes Morgan and Robert Huth have been solid as a rock at the back. Kante has so much energy and not only breaks up the play but builds quick moves for the pacey attackers to use their obvious flair. Most of all, though, they work so hard for each other and for the manager."
"Looking ahead to next season, the top priority is to hold on to the players who've served the club so well this year. That might be tricky in one or two cases but I can see them holding on to the majority with the promise of Champions League football and maybe attracting one or two quality players. That's all the squad really needs – a couple more players to give the depth to cope with European competition. They need to bring in the right type of players for the system and the right characters to keep the same team ethic."
"We know from this year that you'd be daft to write off Leicester next season. I think it's realistic that Ranieri targets a top-four finish and that the fans can expect a reasonable run in the Champions League. After all, you don't want to win the league and not give a good account of yourselves in Europe – you've got to make this year's efforts worthwhile and I think there's every reason they can do well."
"Everyone in Europe is looking at Leicester City at the minute. But none of them will relish taking them on."
Post sourced from Peter Shilton's official website.