Testing times for English cricket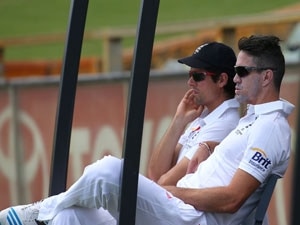 After suffering a humiliating 5-0 whitewash in the Ashes, the England cricket team are facing a time of transition. After winning three successive Ashes series and being ranked number one in the world, their crushing defeat came as a surprise to many and has certainly signalled the end of an era.
Key batsman Jonathan Trott went home after the first Test with a stress-related illness and spinner Graham Swann announced his shock retirement after the series had been lost. Debate still rages on as to whether coach Andy Flower should continue and the role senior players such as Kevin Pietersen will play in future matches.
Another major factor that played a part was the retirement of National Selector Geoff Miller, who had been inspirational to the squad and had overseen one of the greatest periods of English cricket of all-time.
Geoff is a much-loved figure in the sport as well as being a celebrated cricket speaker and it has been announced he will receive an OBE for his services to cricket.
What is clear is that England will need time to recover from this defeat and rebuild a squad that can once again compete with the world's best.