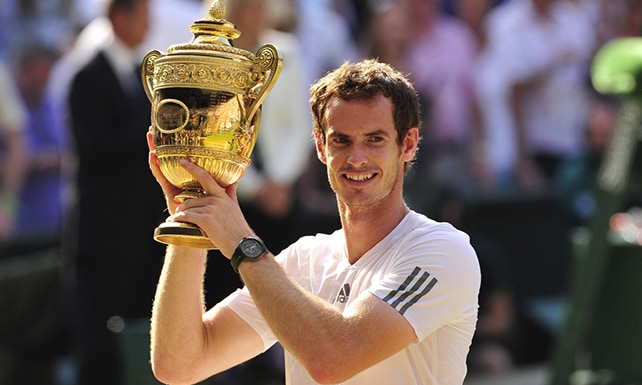 It's that time of year when tennis rackets are dusted off, tired running shoes are re-laced, and cricket whites are rediscovered in the darkest depths of a drawer. Summer is well and truly here bringing with it a renewed fascination with sport. With the sun shining, people take to their local parks and facilities to get stuck into all manner of sporting activities.
The next few months of the sporting calendar are fit to bursting. Wimbledon is already underway, the champagne is flowing and strawberries are being consumed by the kilo. More importantly, our hopes of a British champion have only increased since Andy Murray's victory in 2013. July also sees the start of The Ashes, reigniting the historic rivalry between England and Australia.
Another very exciting prospect looms on the horizon as England prepares to host the 2015 Rugby World Cup from September. The tournament offers the perfect opportunity to contact Champions Speakers and book a rugby star, whose commentary on the tournament will make for a fascinating after dinner speech. Let's hope we can emulate the remarkable spirit that accompanied the 2012 London Olympics.
In fact, sports stars are the perfect choice for anyone seeking after dinner speakers who embody the values of sportsmanship that are necessary for the success of all corporations: determination, teamwork, discipline and respect for the rules and other participants. Available through Champions are a variety of after-dinner speakers and a wide range of sportsmen and women including those involved in tennis, cricket and even Olympians.
Sport also has an incredible ability to bring people together. This was perfectly evident yesterday when the Lionesses were unfortunately knocked out of the women's football World Cup after a series of incredible performances. Their efforts truly inspired the nation and Gary Lineker tweeted: "Despite the gut-wrenching nature of the defeat, England's women were terrific and should hold their heads high. Great effort!"
We can look forward to a wonderful summer of sport, and encourage everyone to participate and support our teams and stars in their attempts to secure victory.
For more information on any of our sports speakers, simply fill in our online form or call us on 0207 1010 553 today.