Still looking on the bright side of life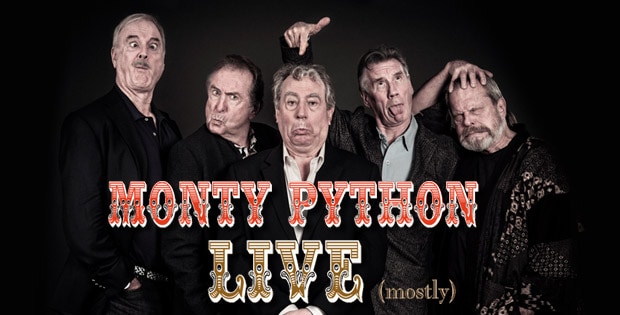 Five of the original members of legendary comedy group Monty Python ended their run of 10 reunion shows on Sunday night. 45 years after Monty Python's Flying Circus was first broadcast, John Cleese, Eric Idle, Terry Jones, Terry Gilliam and Michael Palin led the crowd in one last rendition of their hit song 'Always Look on the Bright Side of Life'.
The Pythons performed many of their hit sketches including 'Dead Parrot' and 'The Lumberjack Song', as well as new material. The show was titled "Monty Python Live (Mostly): One Down, Five to Go" in reference to the sixth Python, Graham Chapman, who died in 1989.
Monty Python have been heralded as comic geniuses after four series of their TV show, four films including 'Monty Python and the Holy Grail' and 'Life of Brian', and countless live performances. This most recent run was the first time they have performed together as Monty Python in over 30 years, and is likely to be the last time they ever will.
The final show featured guest appearances from stars including Eddie Izzard and Mike Myers and was enjoyed by a sell-out audience at London's O2 Arena. It was a reunion that many thought would never happen, but provided a fitting farewell for the group who have inspired countless performers and comedians.
Contact one of our agents today to book any one of our comedians and entertainment speakers by calling 0207 1010 553.