Stephen Sutton tributes continue to pour in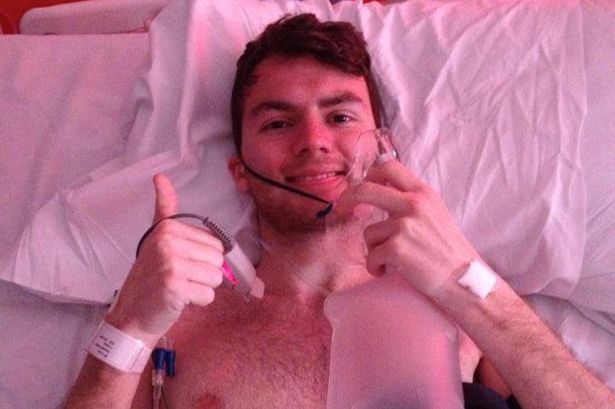 When Stephen Sutton was diagnosed with terminal cancer aged just 15, he decided to dedicate the rest of his life to fundraising. With an initial target of just £10,000, he has so far raised over £3.2 million and donations rose dramatically following his death on Wednesday 14th May 2014.
Stephen also drew up a 'bucket list' of some of the things he wanted to achieve before he died which included skydiving, going to Wembley to see a football match, writing a book and meeting Jimmy Carr.
Donations to Teenage Cancer Trust skyrocketed after his death was announced on his Facebook page by his mother. She wrote: ""My heart is bursting with pride but breaking with pain for my courageous, selfless, inspirational son.
"The ongoing support and outpouring of love for Stephen will help greatly at this difficult time, in the same way as it helped Stephen throughout his journey.
"We all know he will never be forgotten, his spirit will live on, in all that he achieved and shared with so many."
Prime Minister David Cameron also praised Stephen's incredible achievements saying: "I can hardly think of anyone I've met with such a zest for life, and such a belief that you can get things done, and who wanted to live every minute.
"He was absolutely inspiring."