Sport, Sexuality & Speaking out
"Sport is a reflection of the wider society and the fact that you now have openly gay sportsmen and women is a testament to that."
Mark Foster
While the world of sport has a long way to go until all strands of equality, including gender, race, age, sexuality and disability, are resolved, there is no denying that more and more sports are challenging stereotypes and becoming far more inclusive than they were 20 or even 10 years ago.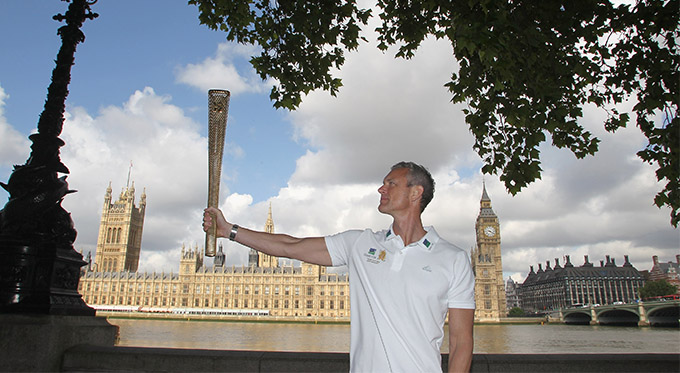 Before 2009, issues regarding gender, disability, race and age held different places on the priority list for the world of sport, but when the Single Equality Bill passed all these issues were granted equal treatment and priority. This included sexuality. The issue regarding sexuality within sport was more widely addressed, and certainly encouraged sports associations to raise awareness and for more sportspeople to speak out and come out.
Despite this increased awareness of the LGBT community within sport, and more efforts to be an inclusive industry, fears about coming out as a lesbian, gay, bisexual or transgender sportsperson remain. This includes worries about how it may affect their career, sponsorship deals and fan reception – concerns that have, sadly, held many high-profile athletes back from opening up about their sexuality.
However, while there are likely many more sportspeople facing the battle of profession vs sexuality, it's clear to see that this reluctancy to open up about sexuality is slowly changing with more and more of the UK's most prominent personalities having felt the impact of an increased awareness of the community.
One sportsman who knows all too well about the pressures surrounding sport and sexuality, is six-time world champion and former Olympic swimmer, Mark Foster, who, after many years of hiding his real self, revealed he was gay in an extremely poignant and no-holds-barred interview with The Guardian in November 2017.
Speaking to Champions After Dinner Speakers, six months after the news broke, Mark talked about sport, sexuality and how times are changing for the better in the world of sport.
Some sports in particular, have formerly projected a 'masculine' ideal, but, finally the industry and many more associations are shaking this stereotype and Mark explained how he sees the world of sport changing to support the LGBT community in particular. He said:
"I think sport is a reflection of the wider society and the fact that you now have openly gay sportsmen and women is a testament to that. There are trailblazers like Martina Navratilova and Billie Jean King who came out in the 70s and 80s when there was no where near as much support for sportspeople as there is today."
He continued:
"There is also our country's own Gareth Thomas, Tom Daley and Helen and Kate Richardson Walsh, to name but a few. It's great to see how accepted and celebrated they are for their talent first, and being gay second. I think all the sports associations are embracing diversity in a really positive way. They are all waking up."
Mark's mention of Tom Daley of course refers back to 2013 when the Olympic diver uploaded a five-minute YouTube video where he officially came out to his fans. The video gained 12,383,068 views and was followed by a swarm of support from people around the world. Tom's video inspired the nation and with many of his fans hailing from the younger generation, it reinforced a key message to the world's young people – being gay in sport is no different to being gay outside of sport. It shouldn't affect how a sportsperson is perceived and should certainly not shape how their performance is ranked or rated.
With the media focussing more on LGBT issues, and the community being more openly spoken about in all areas of the world, this increased awareness is having a positive impact and carving a path for more sportsmen and women to be open about their sexuality. Mark discussed:
"The more people that come out the more accepted it is, so it just builds a momentum. There are still barriers of course and there are still no 'out' gay footballers in the Premier League which demonstrates that it is still hard for some sports to break through the barrier. But it will come."
The barrier Mark speaks of is often built up around sports that project this stereotypical 'masculine' individual. England rugby only broke down their barrier three years ago in 2015 when Sam Stanley became the first professional rugby union player to come out as gay, and hopefully as Mark says, football will follow suit soon.
Mark was and still remains one of Britain's most treasured athletes, but despite having his nation completely on his side throughout his illustrious career, (which saw him take six world Championship titles, two Commonwealth titles and 11 European titles), Mark kept his sexuality secret from his country and sport. Speaking about the reasons behind his delay in coming out to the world Mark said:
"For me it was a complicated process. I was out from an early age to my friends and family and I just kept my personal and professional life separate. But, I have to admit that as my profile grew outside of the sporting world, I realised I was having to work hard to keep my two worlds separate and I was in this half way house.
"There were times when I could have come out, during my Strictly Come Dancing era for instance. But, I was going through a difficult time in my relationship and I didn't want media attention on that part of my life which at the time was very painful.
And, to be honest, I also thought coming out might damage my commercial interests and as everything was going well at that time I didn't want to damage that. Although with hindsight I wish I had."
Mark was lucky to have a solid network of friends, family and fellow competitors around him who honoured his wish to keep his private and professional life separate for the years leading up to his coming out.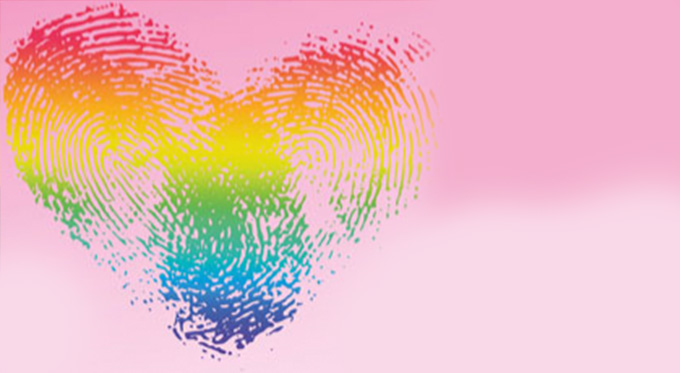 But, for many sportspeople, the biggest fear comes with losing control of coming out in their own way. One problem with being in the spotlight, as Mark and many of other sportspeople are, is that often as soon as the press catch wind of a story, there is great pressure for them to publish it. And so, they will. This has been the case for many sportspeople before.
A famous example is Martina Navratilova, whom Mark previously referred to as a trailblazer. Martina spoke to the New York Daily News about being bisexual but requested the article wasn't published until she came out publicly herself. Her request was ignored, and the article was published in 1981 before she had the opportunity to share the news herself.
When Mark came out via the media in 2017, he was sure of his decision. He chose the right newspaper to publish the story and he was in control of his coming out journey from beginning to end. It took him to retire from his sport and live away from the spotlight for him to be comfortable enough to speak openly about his sexuality, but he wants to share his advice to fellow sportspeople wanting to come out. He said:
"You have to be happy and content with yourself first and foremost and be at ease with who you are. Once you've cracked that, and your family and friends accept it, then you have a solid platform to work from. Secondly, find someone who has been through it and talk to them and test out what your fears and concerns are. Often these fears are imaginary so just test them out."
There should be no pressure put on a sportsperson to come out, and neither should there be a pressure to keep it hidden either. One day, hopefully in the not too distant future, there will be a time when a sportsperson can come out without it making the headlines – because it's not news, it's simply life.
On Thursday 10 May, Mark will share yet more insight into being part of the LGBT community within competitive sport, at the LGBT Diversity & Inclusion Showcase. The breakfast event is taking place at Searcys at the Gherkin and alongside Mark will feature other prominent after dinner speakers including:
Mark Foster is a renowned after dinner and motivational speaker, available to book through Champions After Dinner Speakers. If you are interested in booking Mark for your next event, please contact the agency on 0207 1010 553 or complete our online form.