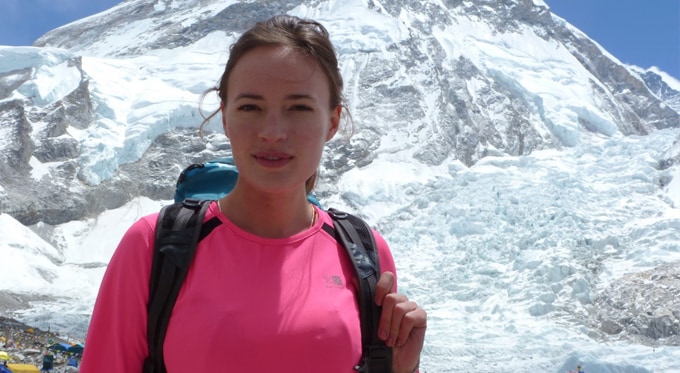 Many people strive to be "on top of the world", but only a select few have actually succeeded in physically achieving this feat. They push themselves to the absolute limits of endurance, skill and perseverance in temperatures of up to -36C.
Mountain climbers know exactly what they let themselves in for every time they begin an ascent, but the rewards once at the summit are worth all the hard work, suffering and pain.
Bonita Norris knows all too well what it's like to be at the top of the world, having reached the peak of Mount Everest at the age of 22. The Berkshire-born mountaineer, who describes herself as an "ordinary girl from Wokingham", taught herself to climb, saved her own money to buy equipment, and put up with sneering prejudice over her inexperience.
Nevertheless, she proved all her doubters wrong by achieving the task she set out to do and, after cutting her teeth by climbing Mount Manaslu, reached the top of the world's highest mountain and made national headlines in the process by becoming the youngest British woman to get there.
Appealing to audiences of all ages – particularly to younger delegates – Bonita is able to deliver fascinating talks about her incredibly varied and full life at such a young age and to inspire people to battle against the odds and go for their goals no matter how much doubt is in their minds.
To book Bonita Norris as the after dinner at your event, contact Champions Speakers by completing the online form or calling 0207 1010 553.