Speaker Spotlight: Who is JB Gill?
Whether he is working on his farm or performing on stage, JB Gill is famed for his down to earth nature and positive influence. The charity ambassador has led a thrilling career, starting with rugby, shifting to singing, diversifying with farming and later returning for the JLS reunion tour, the Beat Again tour.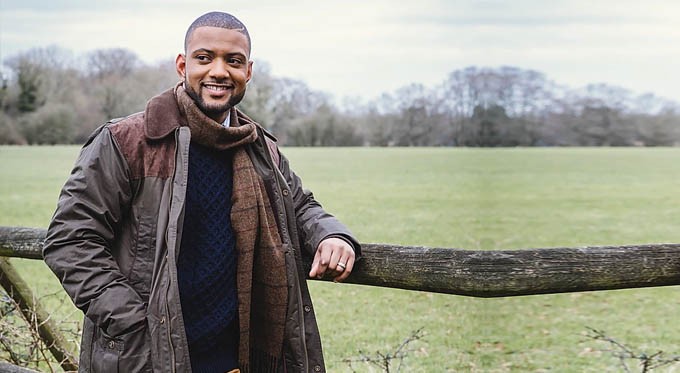 JB can be booked for a wealth of roles, from singing to speaking on agricultural events, a testament to his adaptability and diverse talent.
Singing Career
JB is arguably best known for his incredibly successful music career, most notably with the international sensation, JLS.
Rising Star
After discovering his musical talent as a young boy, JB started writing his own material at the age of seven. By nine years old, he had already joined a choir, and pursued his passion for the recorder, flute, piano and guitar. JB went from strength to strength, and later joined The Centre for Young Musicians where he studied his craft. 
Following a short period playing rugby with the London Irish Rugby Club, JB answered the call of the music industry once more. His affinity for harmonies and natural ear made JB stand out from the crowd, while his passion for music drove him to join JLS in 2007.
JLS
JLS are one of the UK's most popular boybands of the 2010s. Following their roaring success on The X Factor in 2008, where they came second overall, the band went on to release two UK number one singles – Beat Again and Everybody in Love. The award-winning band went on to earn several accolades for their early success, followed by a prestigious record deal with Jive Records in 2010.
In the same year, JLS released the official single for Children in Need, titled Love You More, which resulted in another number-one hit. The Club is Alive, one of JLS' most popular songs, was also released in 2010, leading the band to work with some of the biggest names in music, like Rihanna and Bruno Mars. From global tours to number one hits, charity singles to television appearances, the band enjoyed unprecedented success until they split in 2013.
JLS' Statistics:
Awards:
Best Unsigned accolade at the 2007 Urban Music Awards.
Best Song for Beat Again and Best UK Newcomer at the 2009 MOBO Awards.
Switch's Outstanding Artist at the 2009 BBC Switch Live Awards.
British Breakthrough and British Single awards at the 2010 BRIT Awards.
Best Group and Best Video for Everybody in Love at the 2010 BT Digital Music Awards.
Best UK Act and Best Album at the 2010 MOBO Awards.
Best R&B Act and Best Group at the 2010 Urban Music Awards.
Best Video for Eyes Wide Shut at the 2011 BT Digital Music Awards.
Best Video for Do You Feel What I Feel? at the 2012 MOBO Awards.
Record Sales:
Their debut album, JLS (2009) sold over one million copies in the UK.
The band have sold over 2.3 million total albums.
The band have sold over 2.8 million total singles in the UK.
Solo Performer
In 2014, following JLS' split, JB embarked on a solo career. After joining forces with music producer and talented DJ Charles Hedges, he released Best Night of my Life, his debut single. JB was the first of the group to take that leap, a testament to his dedication to music.
Aside from his single, he also appeared on Celebrity MasterChef and The Jump, building and diversifying his fanbase. JB appeared on Dance Dance Dance with his wife in 2017, a talent dance competition on ITV. The pair were a hit, and were even awarded the Best Performance at the 2017 National Reality TV Awards.
Where are JLS now?
The JLS reunion was announced in 2019, to the excitement of fans around the globe. After their six-year hiatus, supporters waited avidly for news of the band's reunion, so imagine their joy when the band also announced that they releasing new music and embarking on the Beat Again Tour.
Farming Career
Did You Know: JB runs a farm in Kent, that specialises in KellyBronze turkeys and free-range Tamworth pork!
Celebrity Farmer
By combining his experience in the limelight with his longstanding passion for farming, JB has revolutionised how we view farming, projecting the profession to younger audiences. His children's programme, Down on the Farm, broadcast on CBeebies, showcases the life of a farmer. JB is passionate about bridging the gap between food producer and consumer, which his insightful BAFTA-nominated series. He has also appeared on Countryfile, Springwatch and Springtime on the Farm, as well as non-farming related programmes like Songs of Praise.
Force for Change
When JB isn't tending to his farm or embarking on world tours, he is a force for positive change. The talented performer became the first ambassador for the Mayors' Fund for London in 2016, a role in which he empowered young people to take the next step in their careers. He also works closely with The British Red Cross, focusing on climate change in Zimbabwe, and Mercy Ships, an organization that ensures the standard of free global healthcare services. JB is a passionate ambassador for both charities.
Book JB Gill
Whether he is booked as a corporate entertainer or an agricultural expert, a singer or a speaker, JB is a pleasure to have at events. Contact the Champions Speakers agency to book JB Gill for your event today. Simply call a booking agent on 0207 1010 553 or fill in our online contact form for a free quote.