Speaker Spotlight: Sir Clive Woodward
The motivational speakers circuit is awash with talented individuals offering unique perspectives and inspirational stories making it a tough ask to find a speaker perfect for an event. Sir Clive Woodward though, speaks for himself. Let's find out what he can bring to your business event.
Speaking Topics & Experience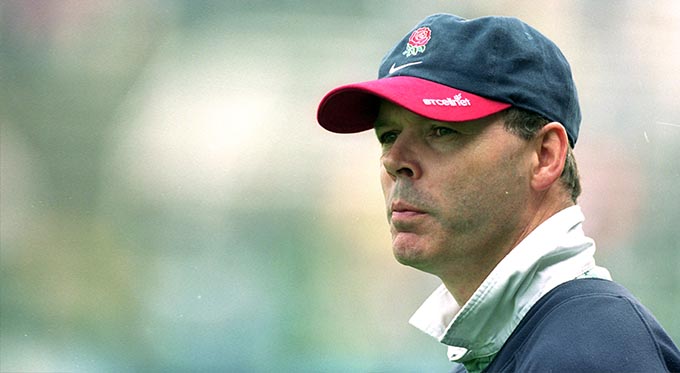 Crafting a keynote presentation that captures his exhilarating journey into the sporting history books, Sir Clive Woodward has led a life that has brought joy and inspiration to millions of people in the UK and beyond. Presenting a masterclass on themes such as decision making, the DNA of a champion, leveraging talent, leadership, dealing with failure and pressure, parcelled with an in-depth understanding of sport, psychology in sport and a wealth of exciting stories, Sir Clive Woodward is one of the best speakers around.
His extensive experience and engaging speaking style has seen him called upon to speak for major corporations including HSBC, M&S, Heineken, Jaguar Land Rover and Reed.com. He has also presented at events that include The Telegraph Festival of Education, Future Talent LIVE 2018, The Business Excellence Forum and Awards, the IRB World Rugby ConfEx, the Confederation of British Industry Annual Conference and the National Sales Conference 2018.
Career Highlights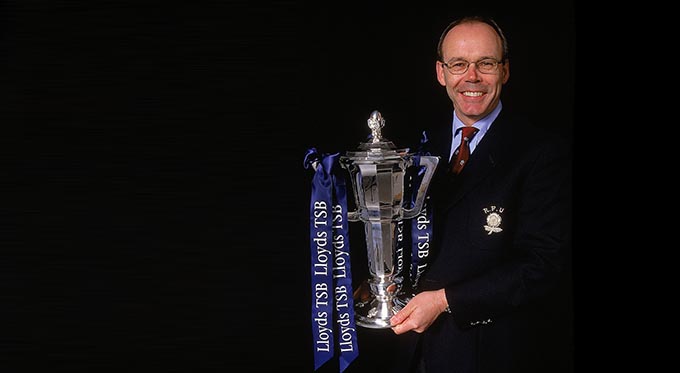 After being educated at the HMS Conway Naval School, before graduating from Loughborough University with a BSc in Sports Science and PGCE in 1979, Woodward enjoyed an impressive playing career in rugby. He would have spells at Loughborough Students, Leicester Tigers and Manly, during the amateur era, as well as rack up 21 international caps for England and appearances for the British & Irish Lions and the Barbarians.
His education combined with his experiences in the game made coaching a no-brainer for Woodward and following his retirement from playing, he took over at Henley Hawks in 1990 while beginning his own business in leasing IT equipment. By 1993 he had caught the attention of London Irish, where he would spend three successful years as manager, while also coaching the England U21s. The assistant manager job at Bath came calling in 1997 before he was installed into the newly vacant England job later that year.
Charged with driving England on in the professional era, it didn't start all too well for him and when he crashed out of the 1999 Rugby World Cup to South Africa, the press were already on his back. Shrugging off the critics, Woodward transformed the England team, making them fitter, faster and stronger, as well as developing their team ethic and technical game. In 2000 they won the Six Nations, and in 2001 they repeated the trick to see England top the world rankings making him almost untouchable in the British press.
His growing reputation was elevated even further in 2003 when he led England to a Six Nations Grand Slam with a massive 42-6 win over Ireland in Dublin. England continued their inspired form going into the World Cup, with victories at New Zealand, Australia and South Africa. Confidence was high when the 2003 Rugby World Cup beckoned, but it was to be no easy task, despite the team being favourites to win the tournament.
The 2003 Rugby World Cup & Creating an Untouchable Legacy
Six straight wins including memorable knockout victories to Wales and France put England in touching distance of world champion status. Woodward's side were up against the hosts and reigning champions, Australia in the World Cup Final; no easy task. Amazingly, his side battled through to the dying moments with the score tied at 17-17 at the end of extra time. At that moment, a Matt Dawson pass picked out Jonny Wilkinson in space, where he fired a historic drop goal past the posts to put England in the history books.
For leading England to 2003 World Cup triumph and an exemplary record of 41 wins in 46 games, he was rewarded with a knighthood in 2004. The only blot on his sporting CV came in an ill-fated rein with The British & Irish Lions before a short stint as Director of Football at Southampton FC, but it didn't stop him entering the IRB Hall of Fame in 2011.
Life After Rugby
In 2006 Woodward was to embark on a new career as Team GB Director of Sport, helping the team to the most successful and memorable Olympic Games for Britain in our time. Team GB achieved 65 medals, including 29 gold medals, ensuring they crushed their 47 medal haul in Beijing and 48 medal target.
Since stepping down Sir Clive Woodward has been ever-present in the British media, contributing as a pundit to Six Nations and World Cup coverage for the likes of ITV Sport, in addition to regularly appearing as an after-dinner speaker.
To book Sir Clive Woodward or any of our other rugby and sports stars, contact Champions Speakers today. Either fill in the online contact form or call an agent on 0207 1010 553