See Our Top Picks of Rugby Speakers From England, Ireland, Scotland & Wales Ahead of the RWC 2019
Just moments away...The countdown to the Rugby World Cup 2019 is over, and we cannot contain our excitement for what promises to be an occasion full of emphatic highs and sobering lows; drop goals and corner tries. It's the Northern Hemisphere vs the Southern Hemisphere - the best against the best of the best. Sorry if we sound a little too excited!
Going into the tournament, England, will see it as a great opportunity to add to their 2003 World Cup win, while Wales or Ireland won't care about the romance of England's 2003 victory; they will want to build something of their own, something that will define a generation. And who in the world is to count them out. After all, Wales and Ireland have both been the world's number one team in the recent build-up to the World Cup. They will fancy their chances of creating history in Japan. That leaves us with Scotland, most people's underdogs from the UK and Ireland, but as legend Craig Chalmers said in an interview we published in Rugby World magazine in July, "Scotland have got a real chance of causing a World Cup upset".
The tournament kicks off with Japan vs Russia on Friday at 11.45am UK time, before three weeks of pool games and three weeks of knockouts give us the winner of the Rugby World Cup 2019.
As his official sponsors, Champions would like to wish Leicester Tigers player, Sione Kalamafoni luck for the upcoming tournament. Not too much though, as Eddie Jones' England will be facing Kalamafoni and Tonga in the opening game on Sunday!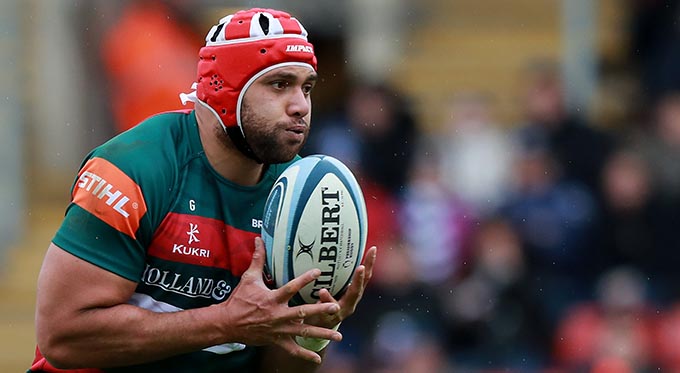 Sione Kalamafoni in action for Leicester Tigers
Let's take a look at just a few rugby stars that could offer your rugby themed event the wow factor this autumn. Whether you are looking for a former coach, player or even World Cup winner to motivate your team or recount their experiences, Champions Speakers' roster is packed full of world-renowned sports speakers. See who suits you:
Craig Chalmers - Scotland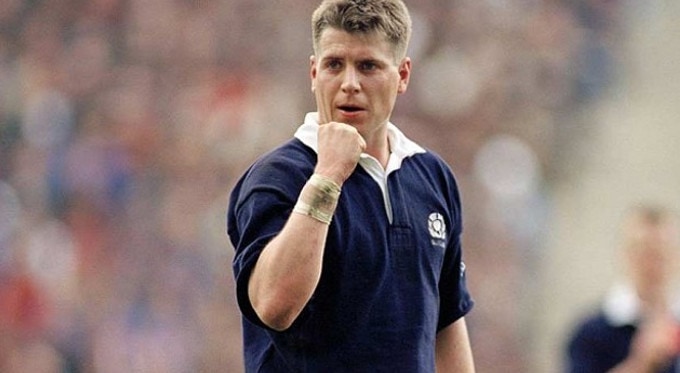 Scotland's entry has to be the fascinating rugby speaker that is Craig Chalmers. Having earned 60 Scotland caps, scoring 166 points, the nation's former fly-half was known for his tactical nous and ability to break up the game in his playing days. He played in two Rugby World Cups for Scotland including their memorable fourth-place finish in the 1991 Rugby World Cup. Since retiring from rugby union he has taken various coaching roles, including for Esher Rugby as a back coach, has penned regular columns for rugby magazines and news publications, as well as spoken on the game as a pundit on numerous occasions.
Brian O'Driscoll - Ireland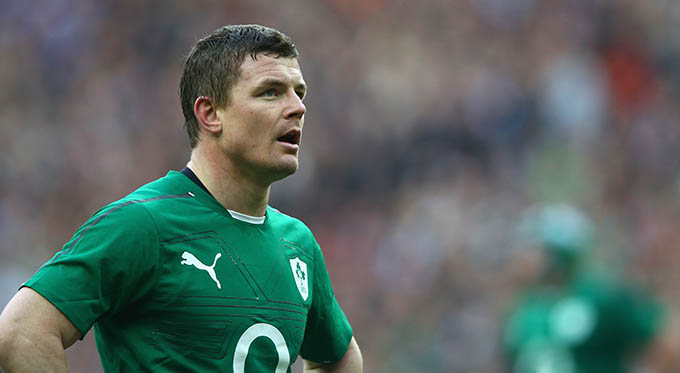 One of Ireland's greatest ever players, Brian O'Driscoll became a thorn in the sides of the opposition he faced throughout his career. He remains today, a staunch supporter of Ireland, admitting in an interview prior to the tournament beginning: "On the basis of what I've watched in the last two years, they can win the World Cup". Now one of the television screens most popular pundits, Brian is often called upon to speak at sporting, corporate and charity events, where his opinions on Ireland, rugby and the experiences of his career a widely in demand.
Gareth Thomas - Wales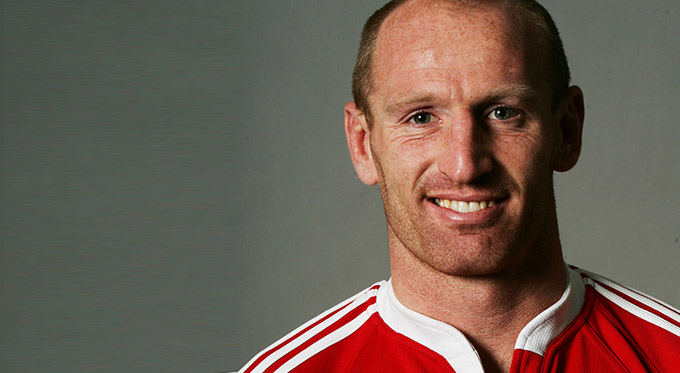 A fine rugby player who was capped an impressive 103 times by Wales, he is the nation's second-highest try scorer of all time. Nowadays, it is not only his exploits as a rugby player that have hit the headlines - he has also become a beacon of light to communities in need of more role models. A decade after coming out as gay, and becoming one of the most high-profile sportsmen to have done so, Gareth Thomas shocked the world with another announcement. This time, he discussed living with HIV. Central to the increased awareness of homophobia and HIV, Gareth Thomas has earned the love and respect of millions of people globally. Prince William treated in response to his 2019 announcement: "Courageous as ever - legend on the pitch and legend off it".
Jonny Wilkinson - England
It is hard to exclude any member of that 2003 England team when picking a speaker to represent England with so many stellar names available. From captain fantastic, Martin Johnson to the famed head coach, Sir Clive Woodward, Hall of Famer, Lawrence Dallaglio to A Question of Sport star, Matt Dawson - there is a plethora of options we could have chosen.
But one man stands out in the minds of rugby fans across the nation. Cast your minds back to 2003 when Jonny Wilkinson smashed one past the posts, into the Australian sun to put England in dreamland. The sensational sporting feat that is remembered via one flick of Wilkinson's magic foot ended the Southern Hemisphere's utter dominance leaving Sir Clive Woodward's warriors as legends, living a legacy that will stand the test of time. You can book the 2003 England team in all its glory or tap into Jonny's incredible journey into one of the best-known fly-halves in rugby union history. A wonderful rugby after-dinner speaker with streams of stories to share, there's no doubt Jonny Wilkinson will light up any event.
Book a Rugby World Cup Star to Speak at Your Event
To book from our vast catalogue of rugby speakers, contact us by filling in our online contact form or by calling a booking agent directly on 0207 1010 553. Otherwise, enjoy the Rugby World Cup 2019.