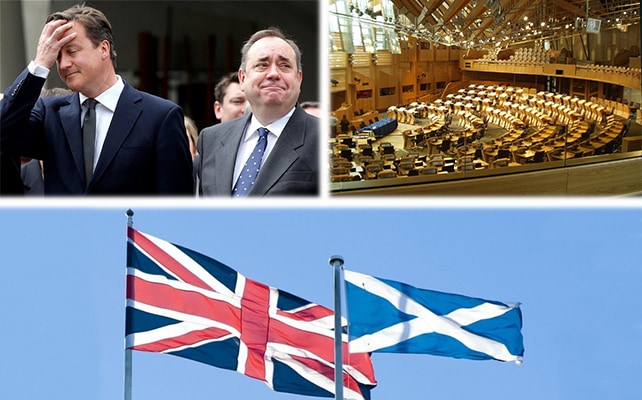 There is no escaping the one topic on everybody's lips today, north or south of the border - the Scottish Referendum on independence. Polls are now open all over Scotland and, of an electorate of roughly 4.3 million, there is expected to be a turnout of well over 90%. Indeed 97% of those eligible to vote have registered and, whatever the outcome tomorrow, we will have witnessed a quite remarkable level of democratic engagement.
Amid the uncertainty about that outcome, a consensus seems to be building around the idea that, come what may, things are set to change not just for the Scots but for the rest of Britain too and, as many would argue, for people further afield. What that change might look like and how it comes to pass is, however, difficult to discern so we are fortunate here at Champions Speakers to have access to some of the world's finest futurist speakers. No matter what the Scottish people decide today, our keynote speakers are more than happy to throw light on the potential effects the decision may have on business and politics, making sense of this complex issue for you and your associates.
In an age often characterised by political apathy, in recent weeks we have seen a blossoming of the power of ideas and a restored interest in politics. Whatever their orientation, this referendum has caught the imagination of the Scottish people and, as the polls tightened over the last fortnight to indicate a victory for Better Together was by no means inevitable, the rest of the country pricked up its ears.
It must, therefore, be hoped that, whichever way this referendum goes, it acts as a catalyst for renewal and that democracy, dogged as it is by widespread indifference and cynicism, makes something of a comeback with people once again grasping the idea that their futures are in their own hands.
We must also remember, regardless of the result, that in this inter-connected world, we all share a common destiny. Champions Speakers wishes all the people on these islands, and elsewhere, all the very best for the future. For that is where we shall all live out our lives.
To book one of our fine array of futurist or politics speakers for your corporate event, fill out our online form or call Champions Speakers on 0207 1010 553.