A Rosy Picture For UK plc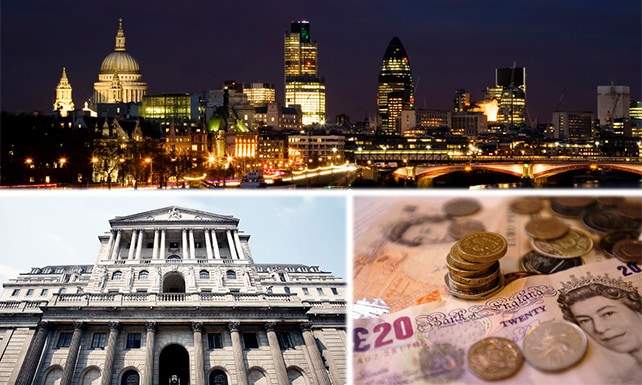 After years in the doldrums following the shocks to global markets of 2008-09 and the problems faced by Eurozone countries over the course of 2010 and 2011, the UK economy looks now to be entering a more stable and positive phase of the business cycle.
The Champions Speakers agency has a range of business speakers on our roster with a real insight into economic affairs on both a national and global level. With this is mind; we look at the very latest economic affairs for the UK.
With GDP having finally surpassed pre-crisis levels and with growth set to hit up to 3% in 2014, analysts are predicting this period of healthy growth will continue through 2015 and beyond.
Despite the dominance of the service sector in the UK economy and its role in kick-starting the recovery last year, there has been a wealth of positive news coming from both the construction and manufacturing sectors to suggest UK plc is now on a firmer, more sustainable footing.
Concerns that the recovery is founded solely on the powerhouse of London have been allayed by reports of strong growth in all regions of the UK as rises in employment levels underpin consumer confidence across Britain. This renewed confidence has fed into business investment, which is again predicted to outstrip earlier expectations next year.
There are also tentative signs that the fall in real terms wages since the recession will be reversed and that consumer spending will increase as a result. With interest rates at an historic low there is plenty of leeway for the Bank of England's Monetary Policy Committee to make adjustments should inflationary pressures become a concern. That said, analysts expect interest rates to rise only at a glacial pace from late 2014 or early 2015.
The UK banking sector has bounced back in to the black, with Lloyds Banking Group, for example, posting a 32% jump in profits, and balance sheets are being steadily repaired after years of under-capitalisation. Put simply, our banking system is now in its most robust state since the downturn.
While we live in an interconnected world, we cannot insulate ourselves from global patterns and events but the UK economy looks healthier than it has for almost a decade and well positioned to absorb any turbulence in the energy markets that may arise from unrest in Ukraine and the Middle East.
It has been a long road to recovery but all the signs now point not only to stability but also to a more sustainable outlook based on an incremental rebalancing of the UK economy.
To book one of our finance speakers or retail speakers for your corporate event contact Champions Speakers on 0207 1010 553 or fill out our online form.