Ronnie O'Sullivan: The Greatest Player of All-time?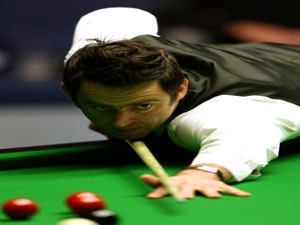 At this year's Masters Championship, Ronnie O'Sullivan amazed and delighted spectators and commentators alike with a truly inspired performance that has prompted many to describe him as the greatest player of all-time.
On his way to clinching his fifth Masters title, O'Sullivan demolished his semi-final opponent Ricky Walden in just 58 minutes. During the 6-0 whitewash, O'Sullivan put together an incredible run of 556 points without reply, setting a new record in snooker.
The final against UK Championship winner Mark Selby was expected to be a much closer affair but O'Sullivan stormed to a 5-0 lead before taking the title 10-4.
John Parrott, 1991 Snooker World Champion, said "The boy is a genius and when he plays his best, he is a cut above everybody else." And on this recent performance, few would disagree with him.
As he has shown time and time again, when Ronnie O'Sullivan is on form, there is little any opponent can do about it. He plays the game with seemingly effortless skill, and despite his famous love-hate relationship with snooker, he has rededicated himself to reaching the top of his game.
A man truly at his peak, every world record in snooker looks well within O'Sullivan's grasp.
Champions Speakers has Ronnie O'Sullivan on our books who is one of the country's leading after dinner speakers. We also have a range of other snooker speakers who would be perfect for a range of events or conferences.