Roger Lloyd Pack, star of Only Fool and Horses, dies aged 69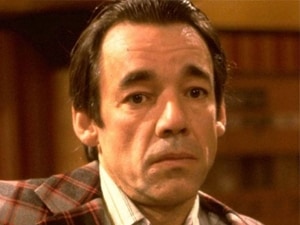 Beloved English actor and television star Roger Lloyd Pack, best known as the slow-witted Trigger in Only Fools and Horses, has died at the age of 69. Alongside Del Boy and Rodney, Trigger was the only other character to appear in both the first and last episode of the much-loved sitcom.
Roger's lugubrious delivery of lines and recognizable face led him to turn minor television characters into household names. Roger's charm, wit and intelligence off screen made him a firm friend with all his co-actors during his acting years. Televison legend David Jason, who played Derek Trotter in Only Fools and Horses paid tribute to Roger: "Although he played the simple soul of Trigger in Only Fools and Horses, he was a very intelligent man and a very fine actor capable of many roles".
Roger's acting success continued after Only Fools and Horses, becoming Owen Newitt, a farmer and council-member in hilarious sitcom The Vicar of Dibley. Roger also reached out to a worldwide audience by appearing in Harry Potter and the Goblet of Fire, playing Ministry of Magic Official Barty Crouch snr.
A dedicated socialist, Roger campaigned throughout his life for nuclear disarmament and supported the Left Unity party.
Roger suffered from pancreatic cancer and passed away at home surrounded by family.
A loveable man, Roger will be severely missed by all but will remain in the memories of the nation for bringing such laughter and joy onto our screens.
Del Boy: How long you had that brush now Trigger?
Trigger: Twelve years Del, but it's had seven new handles and ten new heads. 
Champions Speakers have a range of Television personalities to either provide after dinner or keynote speeches, or to appear, host and overlook your event or conference. Browse through our speakers to find your ideal personality or alternatively call Champions Speakers on 0207 1010 553.