Re-Evaluating Football's Golden Generation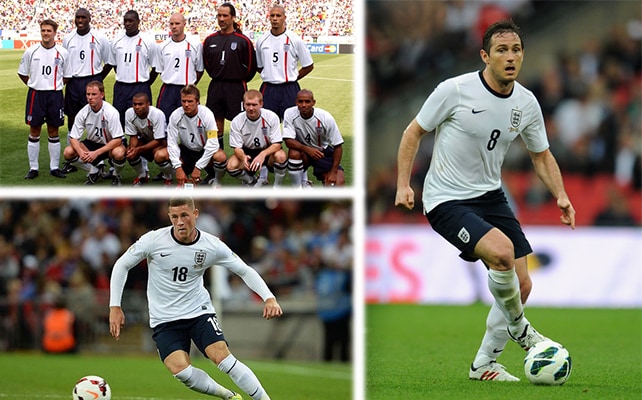 Fans of the England football team yesterday marked the passing of the 'Golden Generation' when Frank Lampard announced his retirement from international football. For the greater part of fifteen years the England squad has been dominated by the likes of Lampard, David Beckham, Michael Owen, Steven Gerrard and John Terry to name but a few. In recent years this group's numbers have gently been eroded by the irresistible forces of time and yesterday finally saw the curtain close on an era we were assured would lead to a renaissance in English football.
Yet things are never as simple as they may at first appear. To win a World Cup a whole series of factors have to come good at once - success is not something that can be taken for granted. It requires vision, strategy, hard work, hunger and the broader ability to take advantage of favourable winds. Champions Speakers has a wonderful range of sports and motivational speakers ready and able to unlock the secrets of achieving and then maintaining peak performance at your corporate event, so that your team can fulfil their latent potential.
This 'Golden Generation' was by British standards the most talented to emerge for decades and the press and public responded by heaping untold pressure to deliver on them at a time when football in this country had never been so high profile. When the trophies failed to materialise the narrative quickly turned to one decrying footballers' perceived sense of entitlement and a lack of desire – even their wives and girlfriends were in the crosshairs. We tended to overlook the time-honoured 'left-sided problem' that unbalanced the team or, indeed, the key players forced by public demand to carry injuries through tournaments.
Despite this group's inability to fulfil their supposed destiny, it is easy to forget that, statistically speaking, the period between 2002 and 2006 was England's most successful ever spell on the international stage. Under the tutelage of the much-maligned Sven Goran Eriksson, England were twice denied semi-final spots in shoot-outs by a strong Portuguese squad and once by a Brazil side who then proceeded to win the World Cup with ease in 2002.
At this time, therefore it is perhaps more appropriate to remember what this 'Golden Generation' gave us rather than bemoan that they fell short. The Munich demolition of the Germans back in 2001 was a truly cathartic experience almost matched by the 2002 defeat of Argentina. Two cakewalks against the talent of Croatia stand out too, but arguably more important is the inspiration this group of players gave to the youngsters we now see coming through.
Life is without doubt cyclical and now England is well placed for renewal. Success at Italia '90 had a direct impact on the likes of Messrs Beckham, Gerrard, Lampard et al and we should not overlook the influence this 'Golden Generation' has had on the near future of English football. And it's all about the future.
To book Peter Shilton OBE or another of our talented football speakers, fill out our online form or call Champions Speakers on 0207 1010 553.