Peter Shilton & John Barnes Team Up For Panel Event At Hogan Lovells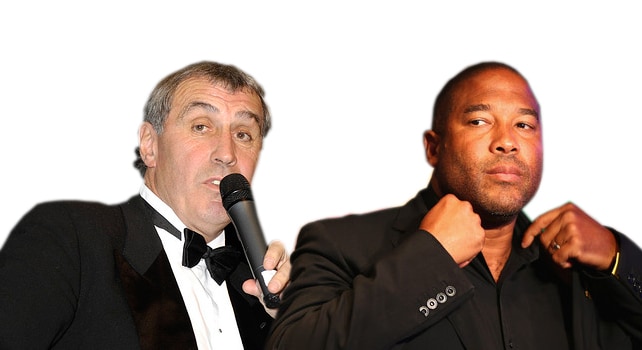 England's most capped footballer, Peter Shilton OBE, teamed up again with his former international colleague, John Barnes MBE at the London offices of law firm, Hogan Lovells on Monday June 2nd.
The duo took part in a panel event in which they previewed the FIFA World Cup currently being played in Brazil and shared anecdotes from their respective playing careers with the audience of company employees and clients.
In light of the World Cup, hot topics included Maradona's 'Hand of God' goal from 1986 and England's path to the semi-finals at Italia 90. Peter told the tale of his double European Cup winning exploits with Nottingham Forest while John Barnes reflected upon his time with the imperious Liverpool side of the 1980s and early 1990s.
Peter gave his take on the Hogan Lovells event to Champions Speakers saying, "That was a great day. The audience were very knowledgeable about football and some of the questions they came out with really challenged John and I, drawing out some fantastic memories. Everyone had a good laugh and the audience all went away smiling. That's the whole point."
Champions Speakers offer a range of football speakers and sports speakers for events, to view our selection, either browse our website or call us directly on 0207 1010 553 today.