Paris Climate Change Conference: Pen Hadow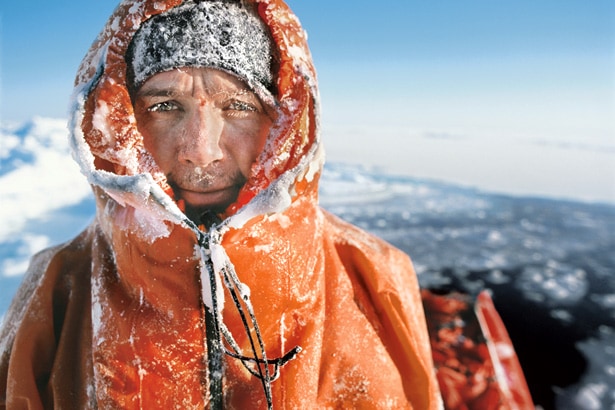 An increase of two degrees in the day-to-day weather may only make the difference between wearing a light jacket and a coat, or adding a scarf to your outfit, but when the temperature of the whole world increases by two degrees, experts are predicting substantial changes to life on Earth as we know it.
This month, the nations of the world have gathered in the Paris suburb of Le Bourget for the 2015 United Nations Climate Change Conference, or COP21, where they will try to decide how to halt the onset of climate change and stop the world's temperature from increasing.
The objective of the 2015 conference is to achieve, for the first time in over 20 years of UN negotiations, a legally binding and universal agreement on climate, from all the nations of the world, with the intention of reducing greenhouse gas emissions to limit the global temperature increase to 2 °C above pre-industrial levels.
When it comes to leading authorities on climate change, few have experienced the ramifications of its effects quite like Pen Hadow. One of the foremost explorers and guides in the world, he rose to fame in 2003 by becoming the first person to trek solo, without resupply by third parties, from Canada to the North Geographic Pole, a feat that has never been repeated.
Just a year later Pen partnered with ex-French Foreign Legionnaire and international business leader, Simon Murray for a trek to the South Geographic Pole. The expedition raised nearly half a million dollars for the Royal Geographical Society and made Pen the only Briton to have trekked, without resupply, to both the North and South Geographic Poles.
By 2009 Pen's specialist polar expertise, combined with his concern for the rapid melting Arctic Ocean sea ice, led him to form Geo Mission, a pioneering environmental sponsorship organisation, which delivered the multi-award winning series of Catlin Arctic Surveys (2009-2011) investigating the rates, causes and global impacts of the rapidly depleting Arctic sea ice.
Thanks to his record-breaking exploits, high-profile environmental research, and engaging personality, Pen is now in considerable demand worldwide as an inspirational and motivational speaker, delivering memorable, thought-provoking and engaging talks on climate change and the environment.
Book inspirational explorer Pen Hadow as a keynote speaker for your climate change event with Champions Motivational Speakers agency today by filling in our online form or calling us on 0207 1010 553 today.