Nottingham Post Business Summit inspires the city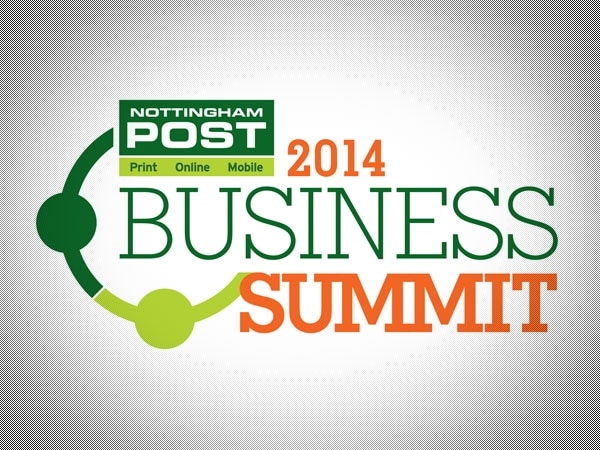 Nottinghamshire's business community have joined together at today's Nottingham Post Business Summit. Hosted at the state-of-the-art Nottingham Conference Centre, the summit provided a unique opportunity for guests to hear from four of the country's leading business speakers and network with key members of the county's business community.
Aimed at everyone from CEOs to budding entrepreneurs, the business summit aimed to inspire the county to continue to achieve greater levels of success. Encouraging interaction between businesses, the event will be an excellent way to develop skills and forge new connections.
Leading economist David Smith was one of the top speakers at the summit. With 25 years' experience as The Sunday Times' economics editor, Smith is one of the nation's foremost figures in his field and guests will have an exclusive opportunity to listen to one of his polished speeches.
Another of the four speakers was Craig Goldblatt, one of the country's leading motivational speakers who has delivered inspirational keynote speeches around the globe to his diverse set of clients, from some of the world's most successful organisations to individual entrepreneurs.
Also appearing was leading business speaker Josephine Fairley, co-founder of Green & Black's, the world's first organic chocolate. As one of the world's leading entrepreneurs, she has grown Green & Black's from a £20,000 start-up to a business worth £100 million. Green & Black's derives its name from the company's central principles; the green represents its commitment to its environmental ethos and the black represents the top quality coco beans that it uses in its products.
The final speaker was marketing guru Geoff Ramm, who has worked with a wide range of high profile clients across a range of industries including banking, retail, travel and manufacturing. Renowned as 'the Billy Connolly of marketing', he receives rave reviews from corporate clients and associations as well as entrepreneurial audiences
This week is especially important in Nottingham's business calendar as the Nottingham Post Business Awards will take place on Thursday 1st May. The first Nottingham Post Business Summit is a unique event that will have a long-lasting impact in the city, county and beyond.