New Zealand rugby legend Jonah Lomu dies aged 40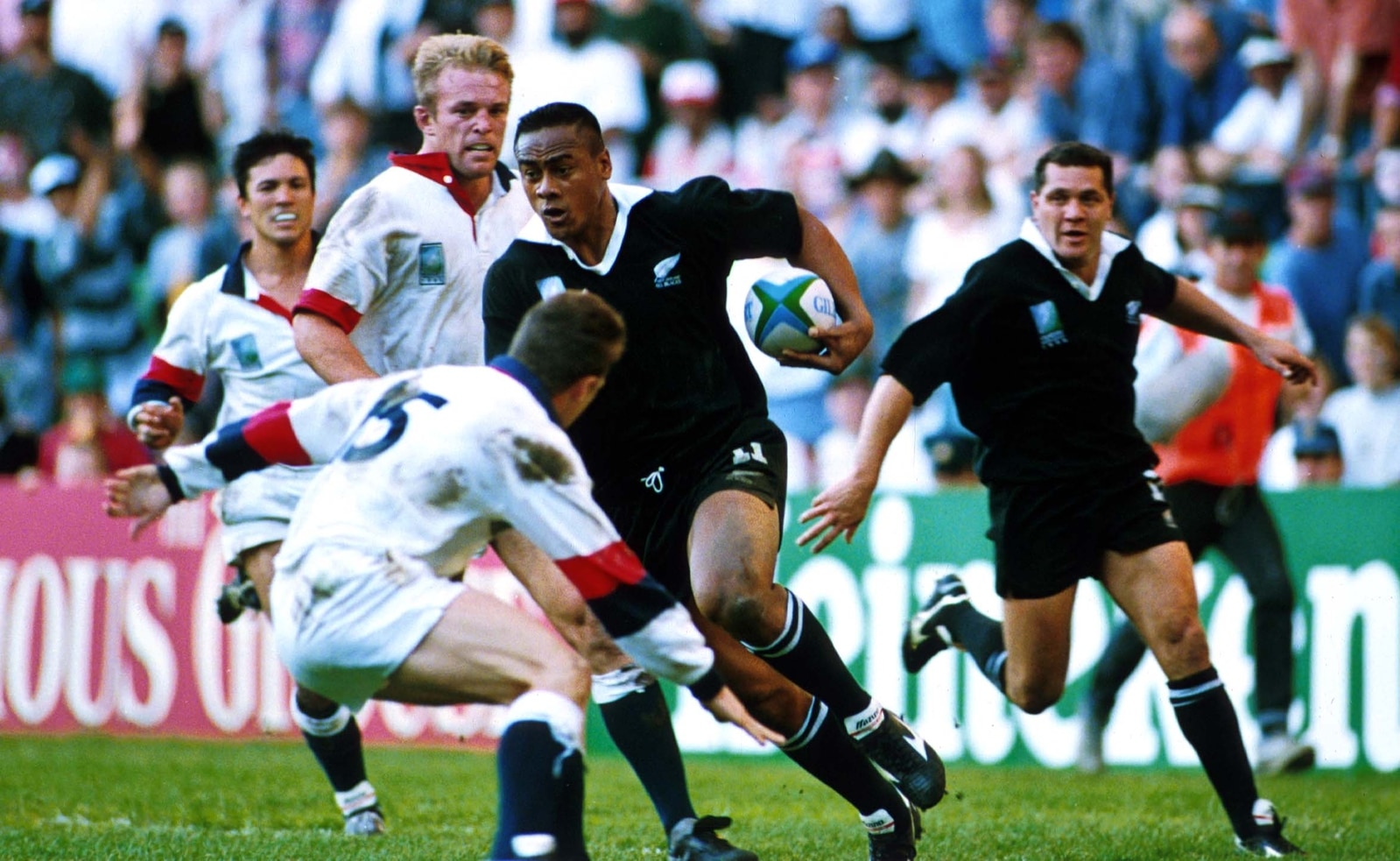 Champions Speakers are devastated to learn of the death of rugby legend Jonah Lomu aged just 40.
The former New Zealand international passed away unexpectedly in Auckland on Wednesday, just a day after arriving back from the UK following the Rugby World Cup.
Champions had the pleasure of working with Jonah in 2014 at a Guernsey Wooden Spoon Society dinner. As the event's keynote speaker, he talked about his long, illustrious career and his achievements on and off the field.
One of the greatest rugby players of all time, not to mention a pioneer of the game and a juggernaut on the pitch, he was down to earth, incredibly humble, eager to chat and thoroughly pleasant – a true gentle giant.
Born on 12 May 1975 in Pukekohe, a town on New Zealand's North Island, Jonah burst onto the international rugby scene in 1994 during the Hong Kong Sevens tournament.
A year later, he would come to redefine the very game of rugby union by lighting up the 1995 World Cup in South Africa, scoring seven tries in five matches and famously running over England fullback Mike Catt on the way to helping his side to a 45-29 victory in the competition's semi-final.
Though the All Blacks succumbed at the final hurdle against the hosts, Jonah's impact on the game of rugby had been made; he became the game's first true global superstar and was considered its "biggest drawcard", filling up venues wherever he appeared.
All in all he won 63 caps for his national side and scored 37 tries. 15 of those came in the World Cup, making him the joint all-time try scorer in the tournament alongside South Africa's Bryan Habana.
Health problems unfortunately plagued Jonah for most of his adult life; at the end of 1995 he was diagnosed with nephrotic syndrome, a serious kidney disorder, and in 2004 underwent a transplant.
He returned to rugby following recovery from surgery, playing for provincial Auckland team North Harbour in 2006 and semi-professional French outfit Marseille Vitrolles between 2009 and 2010.
As testament to his talent and role within the game, he was inducted into the International Rugby Hall of Fame on 9 October 2007 and the IRB Hall of Fame on 24 October 2011.
Jonah's passing caps off an emotional and bittersweet year for New Zealand, who also lost fellow All Blacks Jerry Collins and Norm Berryman several months ago.
Champions Speakers would like to extend their sincere condolences to the Lomu family during this difficult time.