New Speakers to Our Roster 13/12/16
We are constantly looking for new personalities to join our amazing array of after dinner speakers.
With our ever-growing collection of speakers suitable for all types of event, here at Champions Speakers, we thought that we would let you know which speakers have recently joined us.
So without further ado, let's introduce you to our new personalities.
Graham Roberts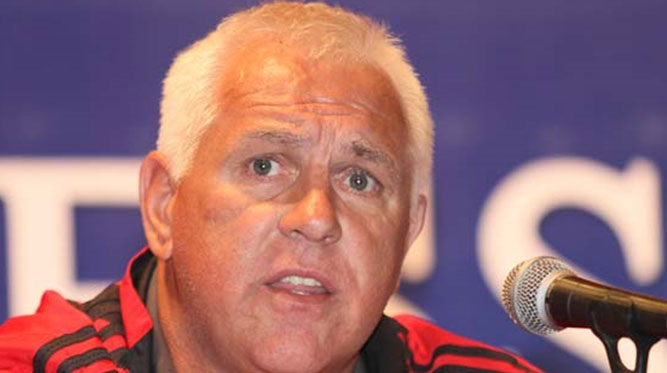 Former footballing legend and professional football manager, Graham Roberts, is one of the leading football speakers there is.
Roberts was a member of the extremely successful Tottenham Hotspur team of the early 1980's. Part of the famous team that won two FA Cups and also won the UEFA Cup in 1984, Roberts enjoyed a career full of brilliant achievements and experiences that he is waiting to tell audiences.
After seeing success and glory in his playing career, Roberts then moved into management, where success also followed. Roberts had spells at Enfield, Yeovil and Chesham United during his domestic managerial career before later moving onto the international stage, coaching the Pakistan national team and later joining the Nepal national team as head coach.
A leading motivational after dinner speaker, specialising in his love for football, Graham Roberts is available to book for a whole array of events.
To book Graham Roberts for your next event, please click here.
Sir Tim Smit KBE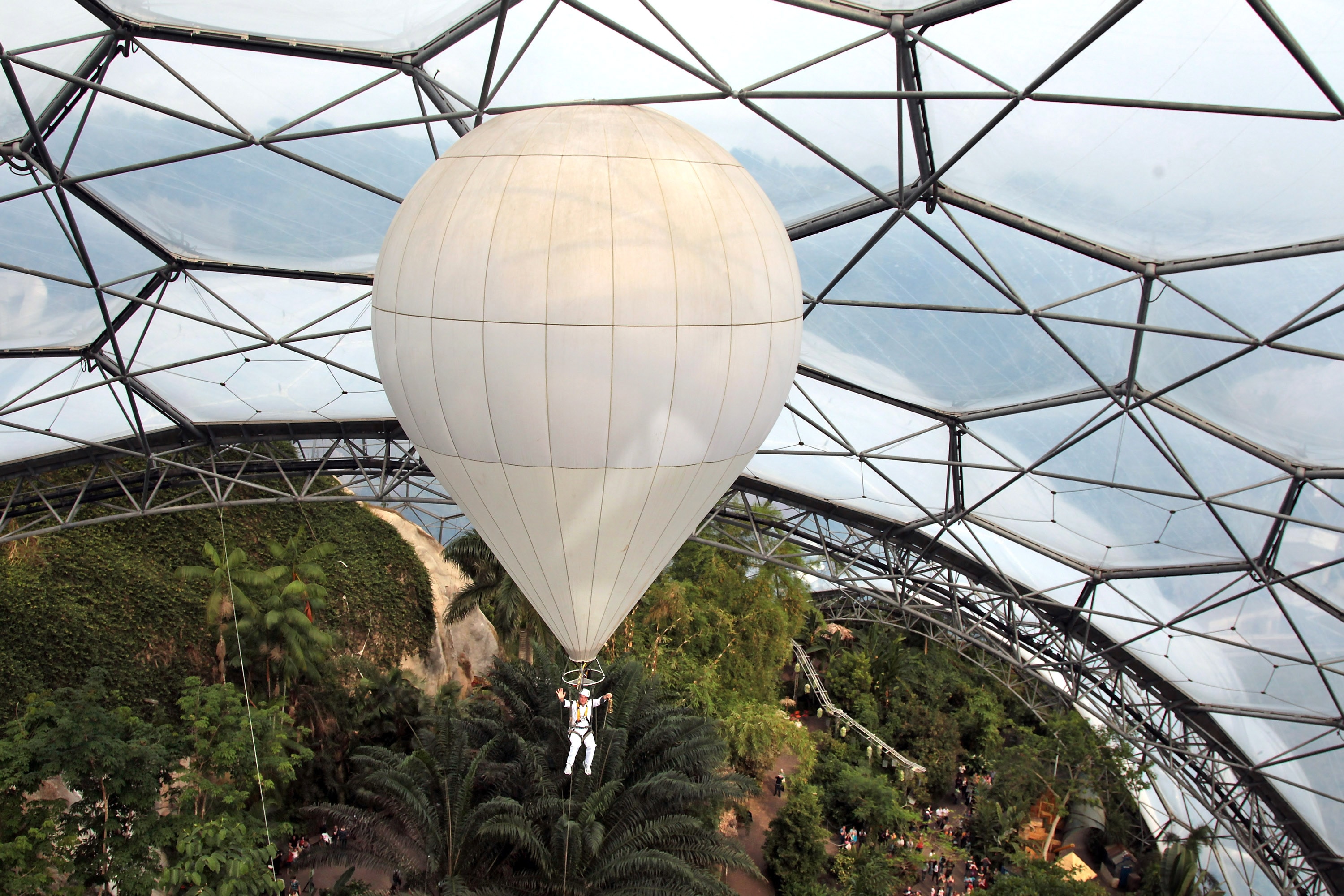 Co-founder of the Eden Project, Dutch-born British businessman, Sir Tim Smit KBE is a leading after dinner speaker and motivational personality. Famous and well-known for his work on the Lost Gardens of Heligan and the Eden Project, which are situated in Cornwall, Tim Smit is the ultimate role model and philanthropist.
Smit was appointed Honorary Knight Commander of the Order of the British Empire (KBE) in 2011 in recognition of his services to public engagement with science.
A fascinating and truly motivational speaker, Sir Tim Smit KBE speaks of work and how it has changed many lives, including his own. Sir Tim Smit KBE is available for a whole variety of events, functions and conferences.
To book Sir Tim Smit for your next event, please click here.
Matthew King OBE
A leading inspirational speaker and a truly fascinating person, Matthew King is the youngest person to ever receive an honour from the Queen. When Matt was injured in a rugby tackle as a teenager, he woke up in hospital and instantly realised that his life had changed forever.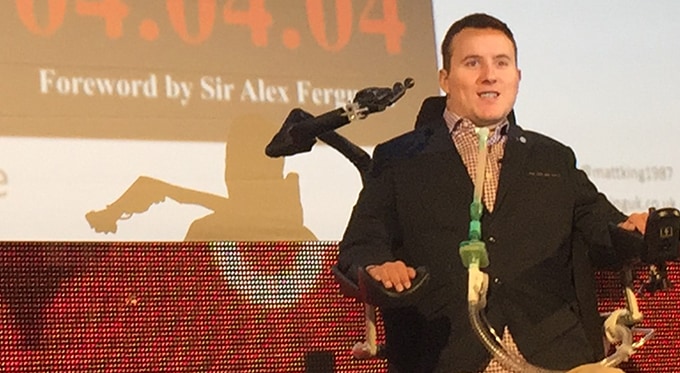 Paralysed from the neck down, Matt was ventilator dependent and found himself laying in a specialist spinal cord injury unit.
From this point though, Matt set about rebuilding his life and achieving all the things he wanted to achieve before his injury.
Matt has now graduated from law school, has a thriving legal career as well as being a mouth-painting artist. Matt has also skied the slopes of Sweden and has completed global marathons. Additionally to all of this, Matt has also written his own biography.
Matt's story has been described by the Independent as 'the inspirational journey of an inspirational man'.
Matt was awarded an OBE in 2012 for services to charity for those with disabilities and, in doing so, became the youngest person to ever receive an OBE.
A truly inspirational and motivational figure, Matthew King OBE is described as 'the real deal' and has a truly extraordinary story to tell his audience. Book him today for a variety of events to motivate and inspire your audience!
To book Matthew King OBE for your next event, click here.
Rory Sutherland
Marketing and advertising expert, Rory Sutherland, is one of the leading after dinner speakers and a specialist in the field of advertising.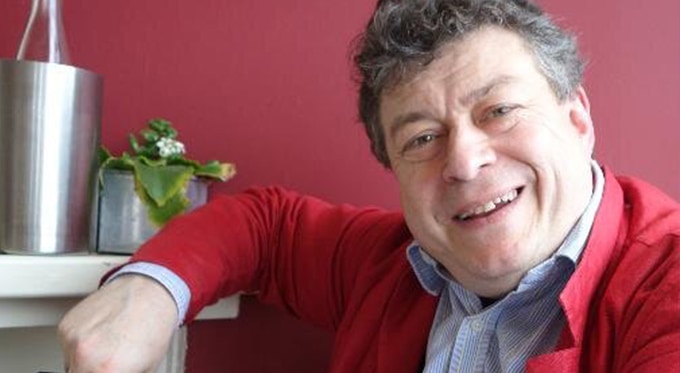 Sutherland is the Vice Chairman and Co-founder of Ogilvychange, a revolutionary behavioral economics practice.
With plenty of experience in the marketing and advertising industry, prior to founding Ogilvychange, Sutherland was a copyright and creative director at Ogilvy for over 20 years.
Having been described as 'The AD Man', Rory Sutherland is a brilliant speaker with a lot of experience to draw upon. Telling the story of his career, accompanied with successes and the ideal attitude to have within the workplace, he offers insightful guidance on marketing best practices, how to set up your own business and so much more.
Rory Sutherland is available for a wide range of events with Champions Speakers, so call us to make an enquiry.
To book Rory Sutherland for your next event, click here.
Dr Paul Redmond
With almost 30 years' experience of working in the employment and education sector, director of student life at the University of Manchester, Dr Paul Redmond, is available for your event.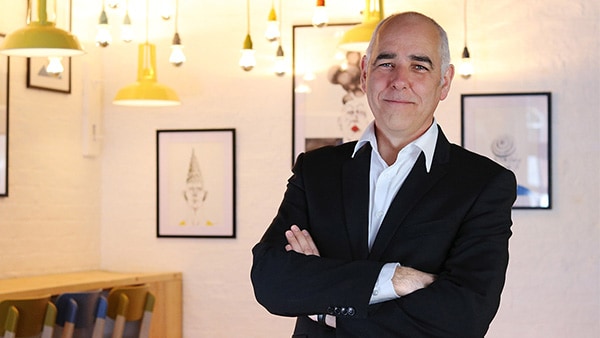 Holding a doctorate in Educational Sociology, Redmond has worked with multiple universities and businesses.
Redmond has an in-depth understanding of what motivates today's young professionals and offers insights into how employers can maximise the benefits of a generation workforce.
With experience of presenting at hundreds of conferences, Redmond has worked both in the UK and globally, making him the ultimate motivational speaker for any event or function.
Having spoken at many conferences, including those for the NHS, Barclays Wealth and Microsoft, Redmond's energy and passion for his area of expertise is effectively communicated across in his speeches.
Dr Paul Redmond is one of the leading motivational speakers to join Champions Speakers and is available to book today.
To book Dr Paul Redmond for your next event, click here.
Here at Champions Speakers, we pride ourselves in ensuring that you hire the most suitable speaker for your event. With a whole host of speakers from the worlds of business, sports and much more, you can book the most relevant speakers on the circuit with confidence.