Moyes under pressure at Manchester United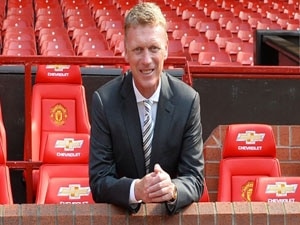 After suffering their sixth defeat of the season against Tottenham, Manchester United continue to struggle in the Premier League and they currently lie in 7th place. Manager David Moyes has had a difficult first half of the season at the club and pressure has continued to build after the club's most recent defeat.
Though Moyes complained about refereeing decisions in the match, Manchester United have lost the sense of invincibility that they carried for 26 years under the management of Sir Alex Ferguson.
Their next test comes in the FA Cup Third Round clash against Swansea City followed by their League Cup clash against Sunderland. With their grasp on the Premier League title slipping, the cup competitions may be Manchester United's best chance to win silverware this season.
Manchester United are likely to give their manager more time to settle in and build a team, rather than joining so many other clubs who sack their manager at the first sign of trouble.
Browse through our sports speakers to find a great personality for your event. We have Manchester United legends including Lee Sharpe and Peter Schmeichel MBE who would make the perfect after dinner speakers for fans of the Red Devils.