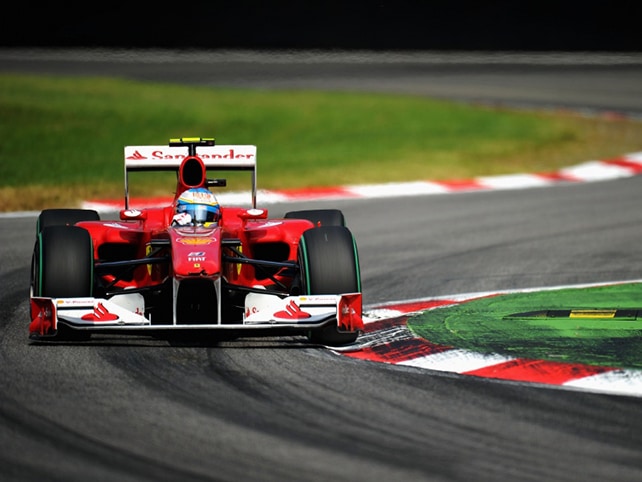 With lights out at the Monaco GP set for this Sunday afternoon, booking a motorsport speaker is an ideal way to bring some of the world's most daring sports stars to your event to talk about life in the fast lane.
Motorsport speakers have lived a life obsessed with going faster, harder and stronger than anyone. Months of training and millions of pounds spent can often only result in tenths of a second gained, making mindset, concentration and focus key to success.
The majority of our motorsport speakers have spent their lives orientated towards Formula One - the pinnacle of speed and driver skill. The jet set lifestyle associated with the sport and the constant media attention make motorsports speakers ideal hospitality guests who can keep calm and cool under the pressure of an audience.
Champions Speakers has exclusive booking rights to Formula One legend and Sky Sports Formula One pundit Johnny Herbert. A wonderful personality and a fantastic choice for your event, Johnny is an ideal MC for a motorsport themed event and is sure to have tales of his time on the grid the cameras may not have picked up
Motorsport speakers can also make wonderful after dinner speakers for business events, as the teamwork skills required to perform well in the sport are directly translatable to a workplace environment. The lessons of morale and a team ethos are desirable in any business and makes booking a motorsport speaker a no brainer.
For more information on one of our motorsport speakers, simply fill in our online form or call us on 0207 1010 553 today.