The Michael Jackson Legend Lives On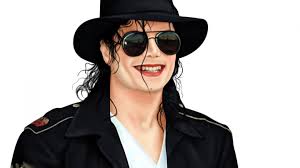 Almost five years after his untimely death, Michael Jackson has still not lost the ability to wow audiences and top the charts. His second posthumous album, Xscape, last night went straight in at Number 1 in the UK Album Chart, improving on the 4th spot achieved in 2010 by Michael, the only other album release since his passing.
Both albums feature previously unreleased tracks and reworked material and it is understood that the relative success of Michael encouraged Jackson's estate, currently embroiled in a sizable tax dispute with the authorities in the US, to further mine the archives and put out this new collection in order to generate new revenues.
Hitting the UK top-spot also coincided with an amazingly realistic hologram performance of Slave to the Rhythm, a song from the new Xscape album, at the Billboard Music Awards on Sunday night. Dressed in one of his trademark golden jackets and tight red trousers, 'The King of Pop' hologram began the act sitting on a throne and proceeded to dance and moonwalk across the stage among several dancers and an impressive fire display.
Michael Jackson's hologram was introduced onstage by Ludacris who, along with many others in the star-studded audience at the MGM Grand Garden Arena, was visibly moved by the performance. The act received an enormous standing ovation inside the auditorium and was well-received by the millions watching from home. Some have likened the show to a resurrection of the dead star's legend.
The success of the Xscape album has landed Jackson the 10th UK album number one of a long career, which dates back to the early 1970s when he came to global attention with his brothers as the young star of the Jackson 5.  This latest accomplishment further cements his record as one of the world's most successful and prolific recording artists of all time.
Champions Speakers has wide variety of music acts and solo artists ideal for your event. To find out more either browse our website or call us on 0207 1010 553.