Mark Carney describes Brexit from EU as "biggest domestic risk"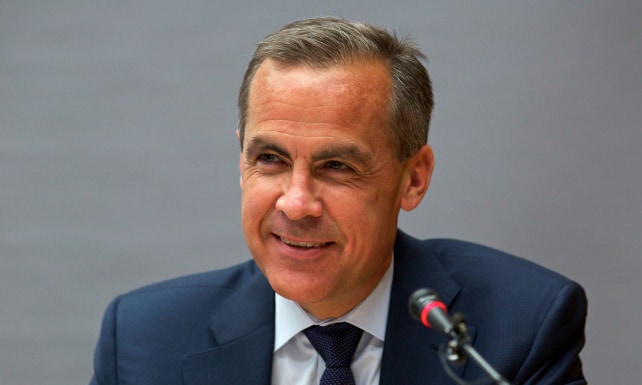 Mark Carney, governor of the Bank of England, has described the possibility of Britain leaving the EU as the "biggest domestic risk to financial stability".
He told the Treasury Committee that Brexit posed the biggest "domestic" risk in part because there could be uncertainty over such things as investment, household spending, and the impact on sterling.
Mr Carney said: "[Brexit] is the biggest domestic risk to financial stability. I would say that in my judgement the global risks, including from China, are bigger than the domestic risks."
Separately, in a letter sent to Treasury Committee chairman Andrew Tyrie, Mr Carney said that Britain's membership of the EU had reinforced the "dynamism of the UK economy", and that the relationship had helped the UK to grow.
The governor also said in his letter that Prime Minister David Cameron's EU renegotiation deal, which comes into effect only if the UK votes to remain in the EU, "delivers a number of protections and additional tools that will help safeguard the Bank's ability to continue to achieve its statutory objectives".
Mr Carney joins a number of other high profile individuals in making statements that appear to support the UK's continued membership of the EU, including the likes of Richard Branson and Karren Brady – two of the country's finest businesspeople.
With debate expected to rage on until June and possibly for months, even years to come, now is your chance to secure the services of a motivational speaker who can share their opinions and advice with your audience.
Economic Editor of the Sunday Times since 1989, David Smith is perfectly placed to provide cutting edge financial forecasts as an EU discussion speaker. Alongside his editorial work, he also takes on roles of chief leader-writer as well as a respected policy advisor.
An award winning journalist and highly sought after business speaker, David is an ideal event or conference host, interacting with the audience whilst ensuring everything runs to plan and on time.
--
To book David Smith as a financial keynote speaker or after dinner speaker with Champions Speakers, call us on 0207 1010 553 or fill in our online form today.