Leonardo DiCaprio wins first Oscar at 88th Academy Awards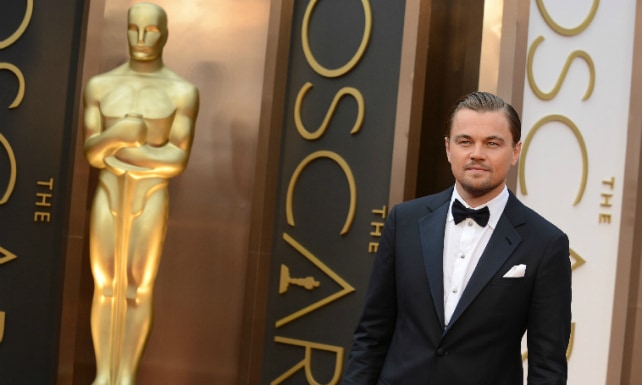 The biggest and most illustrious entertainment awards ceremony in the world took place at the Dolby Theater in Hollywood on Sunday night as the 88th Academy Awards came to town.
Leonardo DiCaprio, long known for being the greatest contemporary actor never to have won an Oscar, finally got his hands on acting's highest honour for his performance in survival epic The Revenant.
The 41-year-old, who bagged the best actor gong, had previously been nominated five times, dating back to his 1993 role in What's Eating Gilbert Grape.
The Revenant's director, Alejandro Inarritu, took home the award for best director, although The Revenant missed out on the gong for best picture, which went to Spotlight, a recreation of the Boston Globe's probe into sex abuse in the Catholic Church.
However, it was George Miller's action epic Mad Max: Fury Road that stole the show, winning the most Oscars - six from 10 nominations.
It was the big winner in the technical categories - nabbing best costumes, production design, make-up, film editing, sound editing and sound mixing.
At Champions Speakers we have a number of wonderful actors and actresses on our books which will increase the star status and quality of your production, or can share timeless anecdotes in speaking capacities.
Ewan McGregor OBE is one such talent. The Scottish actor put in a wonderful performance as Mark Renton in cult hit Trainspotting, and also starred as poet Christian in the musical film Moulin Rouge and as a young Obi-Wan Kenobi in the Star Wars prequel trilogy.
Another star who we can call upon is Vinnie Jones. A successful footballer in his youth, he transformed himself into an A-list actor following retirement, appearing in crime comedies Lock, Stock and Two Smoking Barrels, as well as action hit Gone In 60 Seconds alongside Nicolas Cage and Angelina Jolie.
To enquire about any of the actors and actresses on our books, contact Champions Speakers by completing the online form or by telephone on: 0207 1010 553.